Caravan & Motorhome Wall & Roof Vents

Need help? Click here:
Caravan & Motorhome Roof Vents and Covers Available Online
Keep the air fresh in your RV.
The use of small air vents in caravans and motorhomes is important for preventing the growth of mould and mildew by increasing air circulation. There are lots of nooks and crannies in RVs such as cupboards and empty cavities that build up heat easily with nowhere for the hot air to escape. At Caravan RV Camping we stock both louvered and fixed vents in a choice of materials and colours that are easily installed, to keep both your recreational vehicle AND your personal items in good condition. Our caravan roof vent covers come in the following styles:
Ali
Louver
Rotary
Scupper
The importance of selecting reliable vent covers for your caravan
Whilst vents are important to encourage air-flow in your caravan, having quality covers in place will ensure dust and other contaminants aren't drifting into your vehicle's interior. This is especially important for when driving your caravan down dusty country roads where dust is much more likely to filter through any exposed vents. Cheap or deteriorated roof covers will be much more susceptible to dust seeming in around the compromised seal.
Purchase your caravan roof covers and vents from the comfort of your own home
As the leading provider of camping and caravan accessories and equipment, we have put our store online, allowing recreational enthusiasts to access our roof covers, camping fridges, microwaves and more, all throughout Australia.
Contact our team today for any enquiries
If you wanted to learn more about our fantastic range, don't hesitate to pick up the phone today and give us a call. You can reach us on 1800 787 278 and one of our team members will gladly provide any information you require.
Some Of Our Bests Sellers
4 Seasons Evolution Roof Hatch / Skylight - 700x500mm
Stainless Steel Louvre Vent. 115h x 227w
VENTLINE 14" X 14" METAL VENT WHITE W/12V FAN. 0503071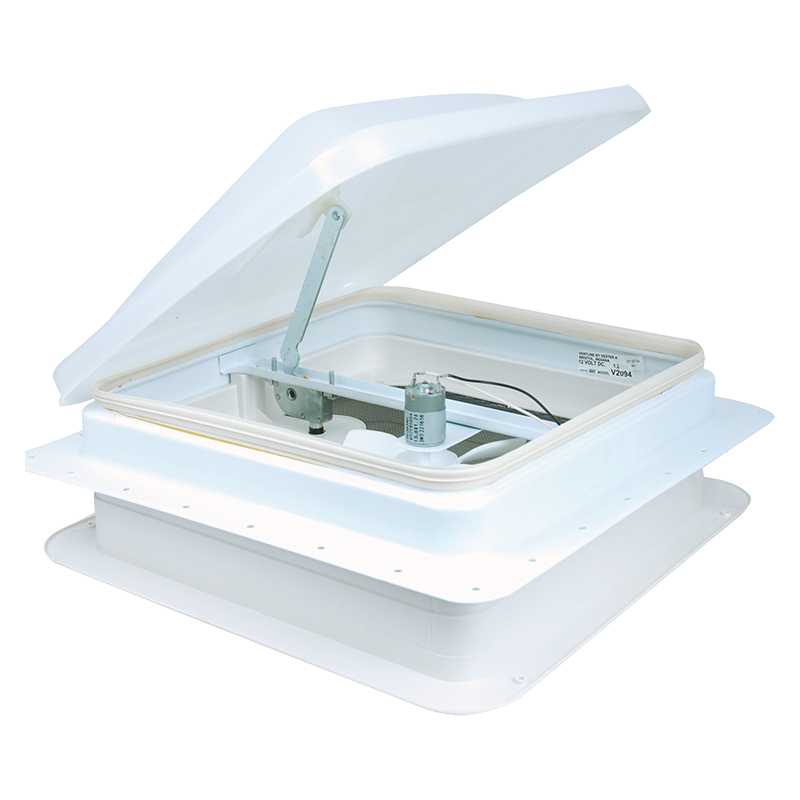 Read More...