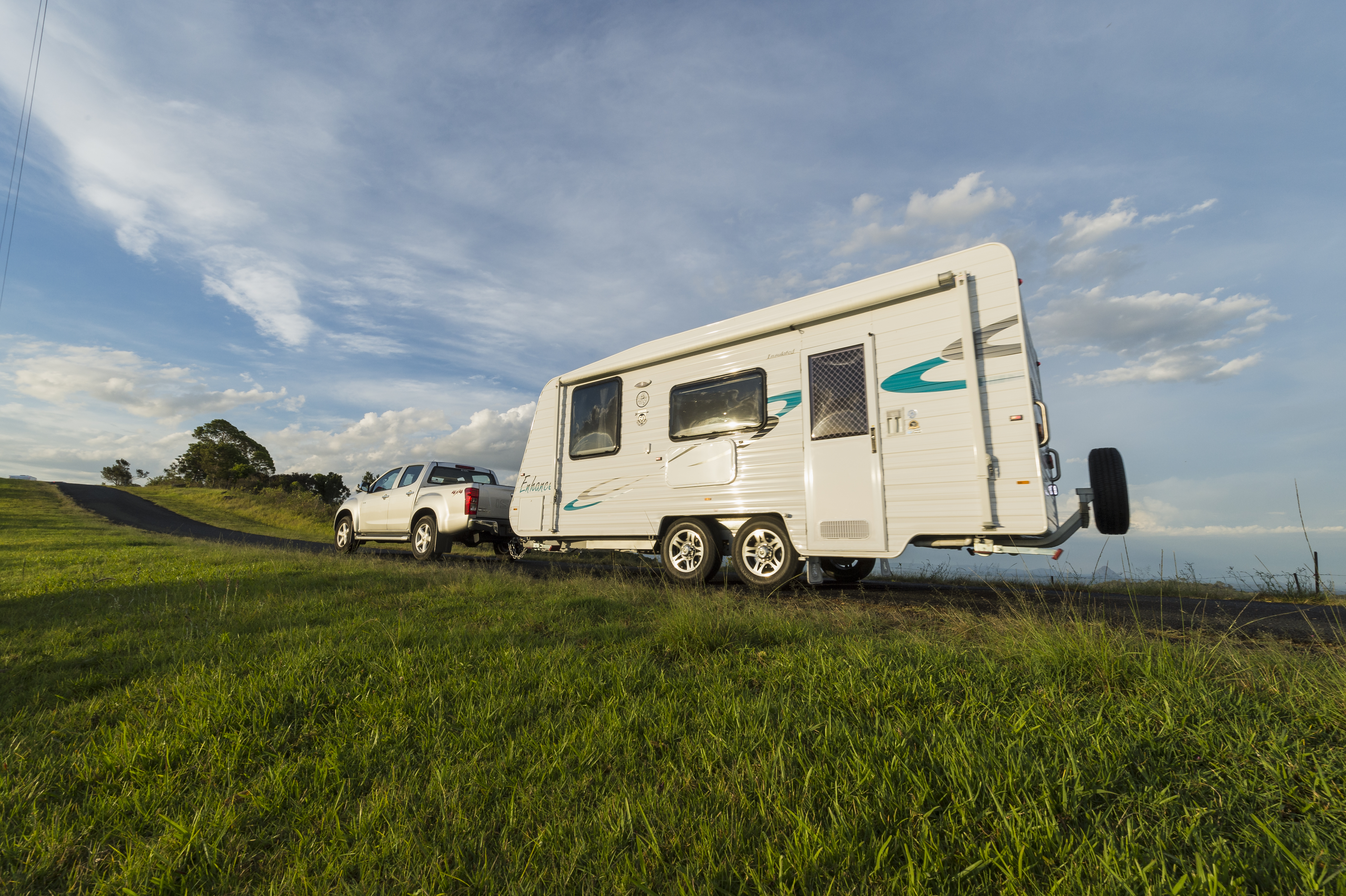 Australia's most trusted brand for towing essentials, Hayman Reese offers a wide variety of weight distribution hitch systems for various camper trailer makes and sizes. Choosing the right towing hitch out of the many available options can be a daunting task, especially for customers new to the camping scene. Here's a basic guide to the Hayman Reese Weight Distribution Hitch range, to help you zero in on the product best matching your requirements.
The Mini Towing Hitch
The most basic weight distribution hitch from Hayman Reese, the Mini can handle ball weights up to 80kg (180lb). This 2-bar hitch works with any Hayman Reese towbar or receiver, and can be easily installed and dismantled.
The Intermediate Towing Hitch
An upgrade from the basic Mini hitch, the Intermediate hitch is equipped to cater to ball weights between 80kg and 135kg (180lb-300lb). This hitch has a 4-bar design and comes with convenient snap-up brackets for adjusting the chain. This product is best suited for small sized trailers and caravans.
Medium Duty (600lb) Hitches
The go-to choice for average sized trailers, these hitches are perfect for ball weights of 135kg-275kg (300lb-600lb). A medium duty Hayman Reese Hitch can be purchased in both trunnion style and round bar formats. Both feature integrated cams for multiple head angle adjustments, as well as integrated Friction Sway tabs for lateral movement control. Customers looking for more enhanced sway control can separately purchase and add a Dual Cam mechanism to the mix.
Heavy Duty (800lb) Hitches
Compatible with trailer ball weights of 275kg-365kg (600lb-800lb), the heavy duty hitches are also available as trunnion style and round bar assemblies. Equipped with integrated cams and Friction Sway tabs like the 600lb models, these feature heavier gauge spring bars than the medium duty series, and can also be paired with a separate Dual Cam mechanism for advanced sway control. Since the heavy duty Hayman Reese Hitch is designed for large sized trailers, this additional sway control add-on is recommended.
The Super Heavy Duty (1200lb) Hayman Reese Weight Distribution Hitch
The Hayman Reese extreme machine that can handle the largest and heaviest of trailers, the Super Heavy Duty weight distribution hitch is rated for ball weights ranging between 365kg and 545kg (800lb-1200lb). Its fine-tooth adjustment washer allows for 9 different head angles, and its integrated Friction Sway tab provides a fair degree of inbuilt sway control. A separate Dual Cam sway control can be appended to the system. If your gross trailer weight exceeds 3500kg, a 70mm towball should also be added to the towing hitch.
An important point to note when purchasing any weight distribution hitch is that your trailer ball weight should closely match the rated load capacity of the hitch. It is of course redundant to buy a weight distribution hitch with a lower rating than your trailer's ball weight. But even a higher rated towing hitch has its own disadvantages; it can cause undesirable trailer bounce and make for a rather stiff ride. This is exactly why the Hayman Reese Hitch range has such specific load calibrations. Choose wisely, and ensure that you only purchase original Hayman Reese towbars, sway controls and add-ons for your Hayman Reese Weight Distribution Hitch.
DISCLAIMER* Please note, this advice is general in nature and we strongly recommend consulting the product manual and where relevant, a professional installer.
---
Leave a comment