Fail to plan, and you're planning to fail. Benjamin Franklin was onto something when it comes to camping too! In such an unforgiving land as Australia, heading out bush in shorts and a singlet with a packet of skittles for sustenance is, putting it lightly, inadvisable.
It starts with packing the right camping essentials. There are 10 non-negotiables that every Aussie camper should ensure are packed in the kit bag, designed to get you through the trickiest of outback camping situations. So what should be on your list of camping essentials?
Take a look:
Tent
Camping tents have come a long way, and they are no longer the heavy, bulky loads you might imagine. The biggest choice you need to make is the size of the tent - how many people do you need to sleep? Explore Planet Earth offers a huge range of tents in different sizes and designs. We love the Speedy Blackhole 4 person tent for lots of reasons. First it's super easy to set up and packed with design features to keep your cool or warm depending on the temperature. But perhaps our favourite feature is that it comes with built-in LED lights!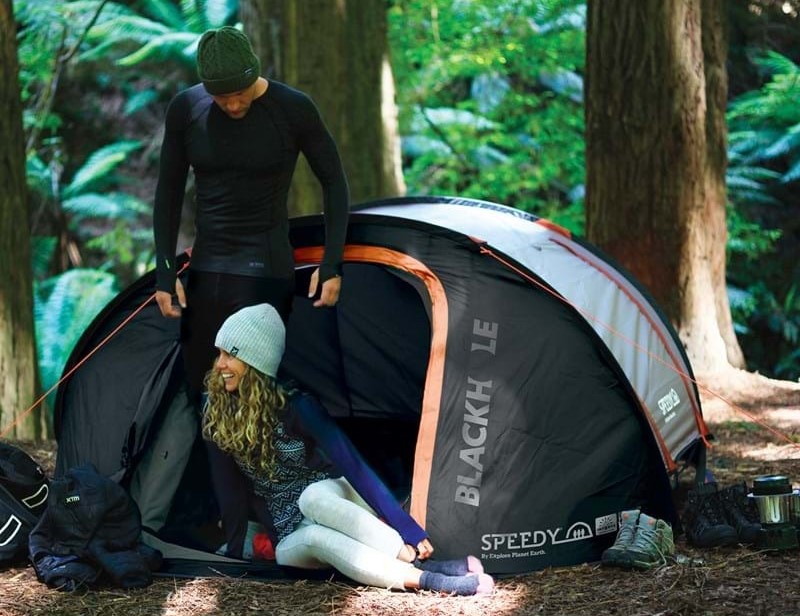 Matting
One of the most annoying things when camping is keeping your tent free from dust, sand and dirt. That's why we recommend the CGear Multi Mat as one of your camping essentials. This piece of kit will trap the dust and dirt in the mat, so it doesn't re-appear in your tent (or sleeping bag!).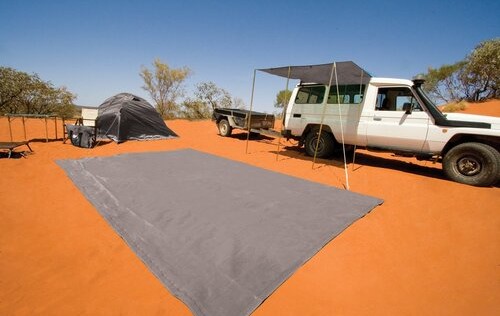 Sleeping Bag
Just like tents, there's a huge range of sleeping bags to choose from depending on your camping style. If you're winter camping, you want a sleeping bag that can keep you warm in conditions down to minus 20 degrees. While summer sleeping bags are made from much lighter fabric so you don't stay awake sweating.
The Weisshorn single thermal sleeping bag ticks all the boxes – it's designed for temperatures ranging from minus 20 degrees to plus 10 degrees. It can be a sleeping bag, sleeping mat or blanket - thanks to the zips that open the whole way round. You'll be as snug as a bug!
Cooking Plate
You don't need to pack the whole BBQ to enjoy a hot meal while camping. You just need one or two perfect bits of cooking gear. Put this Grillz hotplate on your camping checklist and you'll be thanking yourself when you're waking up to fried eggs and bacon every morning, and enjoying freshly caught fish for dinner! Best of all, it doubles as a firepit, so you can toast up some marshmallows when the stars come out!
Map or GPS
Whether you're planning your next location or working out whether to go left or right at the next junction, you need some kind of map or GPS.
Want to go old school? We get it – there's something about holding a real-life map to work out where you're heading next. Not to mention, there can be a severe lack of power points and mobile phone towers in the outback. If things don't go quite to plan, and your phone is either lacking in battery or signal, you may need to engage in a bit of old-school orienteering. A physical map, like this Hema 4WD map, could prove to be a lifesaver.
If you want to go tech, we can't go past the Hema HX2 Navigator. It puts Australia's best topographic mapping, turn-by-turn navigation and over 40,000 campsites, caravan parks and other touring points of interest at your fingertips – well, on a 7-inch multi-touch screen.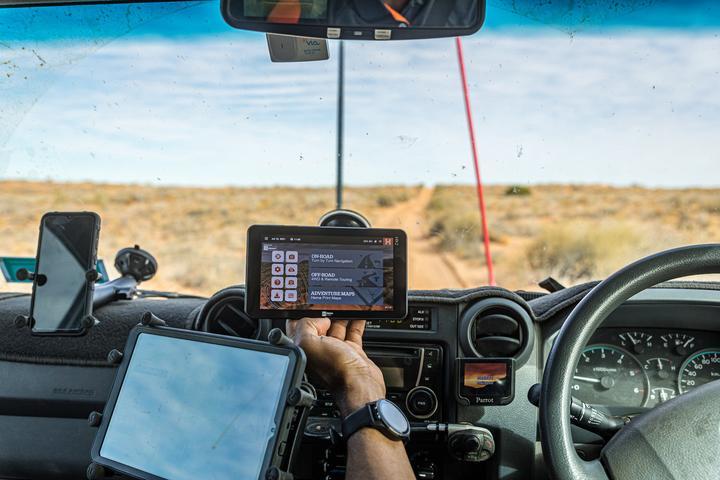 First Aid Kit
Accidents happen in the outback, where medical services aren't exactly at your beck and call. Whether it be a simple cut or bruise, or something as serious as a snake bite, you need to have some form of first response gear at the ready. A well-stocked first aid kit can make a huge difference when things don't go to plan.
Check out the Hulk 4x4 first aid kit, which comes with over 140 items you'll need in an emergency.
Knog Head Lamp
On a cloudy night that takes away the moon and the stars, and with no artificial light glowing from suburban street lamps, it is astounding how dark the outback can get. A torch or headlamp is a must if you prefer not walking into trees and creeks.
The Knog PWR headtorch boasts 1000 lumens, and can be fitted with any of the modular light-heads from the PWR range meaning you can upgrade to 2000 lumens by changing the light-head. There's also a small PWR bank for handy power to your head torch.
Fire Starter/Matches
Fire, particularly in winter, is a vital element of the camping experience. It gives you warmth and cooking options, as well as a sort of outback TV. Don't tell us you couldn't happily just stare at a fire for three hours straight.
But unless you've got the patience of Nelson Mandela and the forearm endurance of Popeye, rubbing two sticks together may not be your best avenue to that life-giving flame. Take a lighter.
Cutlery & Drinkware
Don't raid the cabinets at home – invest in a few choice pieces of cutlery and drinkware for your next camping trip. We love the Camp Kitchen Utensil Set by Front Runner which comes with durable cutlery, including forks, spoons, knives and and even steak knives. The Unbreakable glassware range by D-Still is a no-brainer. These glasses come in a huge range of styles for your drinking pleasure, and they will never break!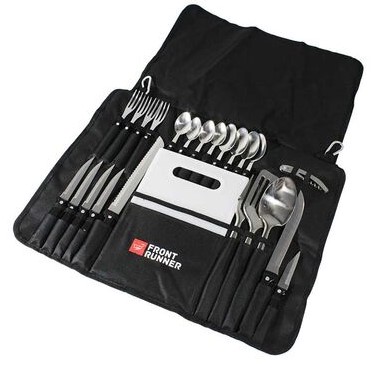 Icebox
Keep your drinks cool and your food fresh wherever you travel. You don't need a fridge when you buy a high quality icebox which can store ice for days! Only buy an icebox which has been designed and manufactured, tried and tested to suit the harsh Australian climate. Check out the Patrol ice box by Dometic for a compact but perfectly formed insulated icebox.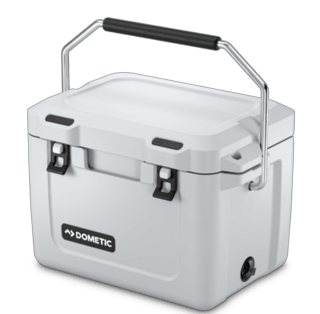 Browse our full range of camping gear on our site today.
DISCLAIMER* Please note, this advice is general in nature and we strongly recommend consulting the product manual and where relevant, a professional installer.