A Beginner's Guide to Choosing a Caravan Hot Water System
Author: Paul Napthali Date Posted:11 December 2017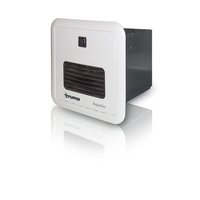 Caravan Hot Water Systems for Beginners
When choosing a hot water system for you caravan, motor home, bus, boat, truck or trailer there are a few key factors to review before purchasing a unit. Depending on the installation application whether it be a direct replacement or installing one from scratch, you will need to consider the dimensions of the unit and its accessibility for wiring, plumbing, and servicing.
Once you have the sizing and dimensions applied for the fit out you then can move onto the holding capacity of the unit which will only enlarge the depth of the unit itself. You will need to determine the type of camping you do; free camping where there will be no on site 240-volt power or at a camp site where there is always an abundance of 240-volt mains power available as you can have a hot water system that can run on gas or 240-volt mains power or have a system that will do both. Suburban and Truma hot water heaters will enable you to have the choice of both.
The next thing you will need to consider is whether you are happy to have a 10 - 15-minute heat up time or instantaneous hot water on hand, the price will increase if the instantaneous choice is chosen as it is a more complex unit and will only be able to be operated on LPG gas.
The next and one of the most important things is the build brand of the hot water system, the two top brands of hot water systems on the RV market today are the Suburban and Truma hot water systems. Both are a fantastic system and can deliver different options of water heating and fuel provided to operate.
Last but not least is affordability. Purchasing a new hot water system is like buying a new car you can try and save a dollar and cut corners but in the long run you always get what you pay for and if your're like most campers a nice hot shower at the end of the day is a top priority. Therefore skimping on price is something most adventurers will not even consider. There are multiple brands that vary in prices on the RV market today but only two have made a heavy foot print, Truma and Suburban so when looking for a new hot water system for your recreational vehicle look no further then these two reliable, affordable, efficient systems that leave the rest in their wake.
So, here's what you need to consider while choosing a caravan hot water system.
1. Storage Capacity
The storage capacity of your water heater will decide how much hot water you have at your disposal while caravanning. A Suburban hot water system can hold as little as 15.1 litres, or as much as 22.6 litres. The number of occupants of your caravan, and the weather conditions you're likely to face during your trip, will help you determine the daily volume of hot water you'd need.
2. Mode of Operation
Will you be travelling with LPG or propane gas cylinders? Or will you be using a caravan park's power supply to run your caravan's appliances and gadgets? A modern caravan hot water system can be equipped to run on one or both of these setups. Typically, purchasing a combination gas plus electric type water heater is a sensible choice, giving you the option of using 240 mains power, or LPG gas if you are in a free camping application.
3.Recovery Rate
The recovery rate of a caravan water heater decides how quickly it will be able to heat or reheat the water stored in it. A major advantage of purchasing a Suburban hot water system is that it gives you extremely good recovery rates. This not only means that you can take that hot shower whenever you like, it also amounts to significant energy savings in the long run.
4. Build Quality
A caravan hot water system by definition should have an extremely reliable design and build quality. Since you can't test this yourself, choosing a trusted brand such as Suburban or Truma can save you a world of trouble. The water tank in every Suburban hot water system is lined with porcelain and outfitted with a replaceable sacrificial anode rod for corrosion protection. Suburban also pressure tests its products to ensure that they can withstand fluctuations in weight, temperature, pressure and power supply. They are also equipped with a water mark patent to meet the rules and regulations of the Australian hot water industry.
5. Affordability
While you shouldn't compromise quality in the face of affordability, budget constraints do come in the way of choosing a caravan water heater. If you have to cut costs, go for a good quality water heater with fewer features, rather than a poorly made product that offers you a host of capabilities. Once again, even a basic Suburban water heater will outlast its feature-packed counterparts from other brands.
Shopping for a caravan hot water system doesn't differ much from shopping for any home appliance. Keep the basics in mind, and in case of any doubt, there's always a Suburban or Truma hot water heater to take care of the technicalities for you!