Chris and Miriam are your average Aussie couple with a passion for adventure and a love of caravanning.
They say that " Aussie Destinations Unknown (ADU)" is a lifestyle, caravanning, touring and travel blog dedicated to adventurers, explorers and lovers of Australia.
In October 2020, Chris and Miriam sold their home to travel around Australia full time in their Chev 2500 Silverado and Titanium SS Hardcore caravan.
For the products they use in their van, exclusive discount codes and videos of their adventures, scroll below:
Exclusive ADU Discount Codes with Caravan RV Camping: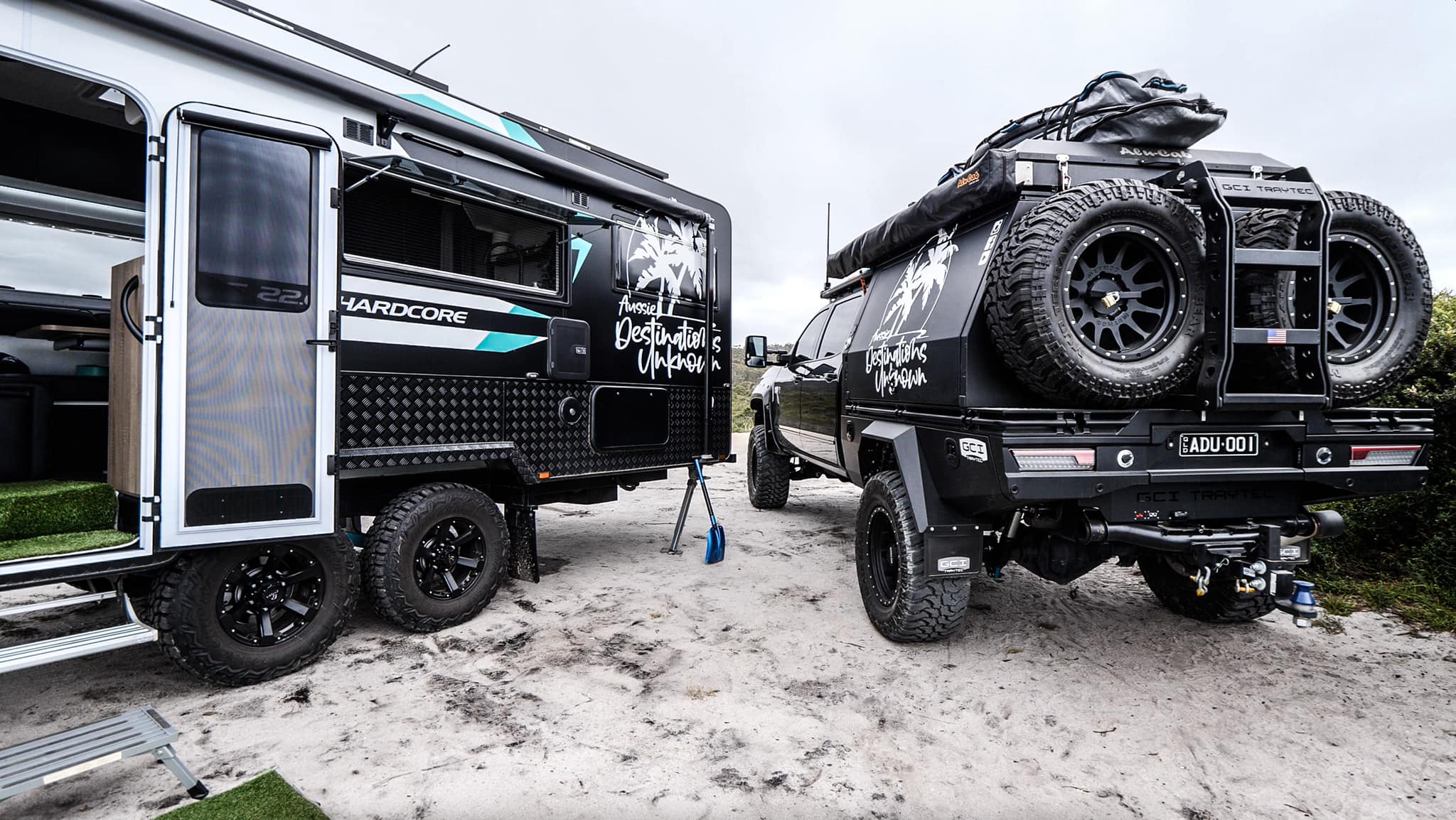 Chris and Miriam take us through their truck, what makes it unique and why they choose it!
What Model Is Your Truck?
We have a Chev 2019 Chevrolet Silverado 2500HD Midnight Edition.
What Makes Your Truck Special/Unique?
It is set up for touring & towing and is our ultimate tourer! It enables us to tow our large off-road caravan safely & easily as well as being a total off-grid vehicle itself (6" lift and 37" tyres!). We can unhitch the van & be very comfortable in just the Chev, especially since we have the Alucab rooftop tent & awning, plus all the gear inside!
Why Did You Choose The Chev?
When the time came for us to upgrade from our Hilux, Chris spent quite a while looking into what vehicle would be best. We almost went down the road of a chopped 200, but it soon became clear that an American Truck was what we needed.
These trucks have had the GVM downgraded to 4491 kg during the conversion to allow for Australian car licensing. It is very simple to get a GVM upgrade without effecting the BTC and 9800 kg GCM. This does require an LR driver's license.
In regard to safety, reliability and vehicles that were built to do the job, the HSV converted Chevy 2500 jumped out at us. We did test drive the Rams and F250's but we both have a soft spot for the Chev.
The heart of the truck is a 6.6 ltr Duramx turbo diesel V8 producing 1245 nm and 450 hp all driving through a 6-speed Allison automatic transmission. It all makes for a bulletproof drivetrain. HSV offers a great warranty and awesome after sales service with dealerships all around the country. And to be very honest, all it took was 10 minutes on the road and we were sold. This truck feels like a limousine inside but the power and brute torque is class-leading when it come to towing and touring.
The size, weight and wheelbase makes for a very stable and planted platform. It tows our 3800 kg caravan like a dream and we often have to check the mirror to make sure the van is still there! We couldn't be happier with our decision!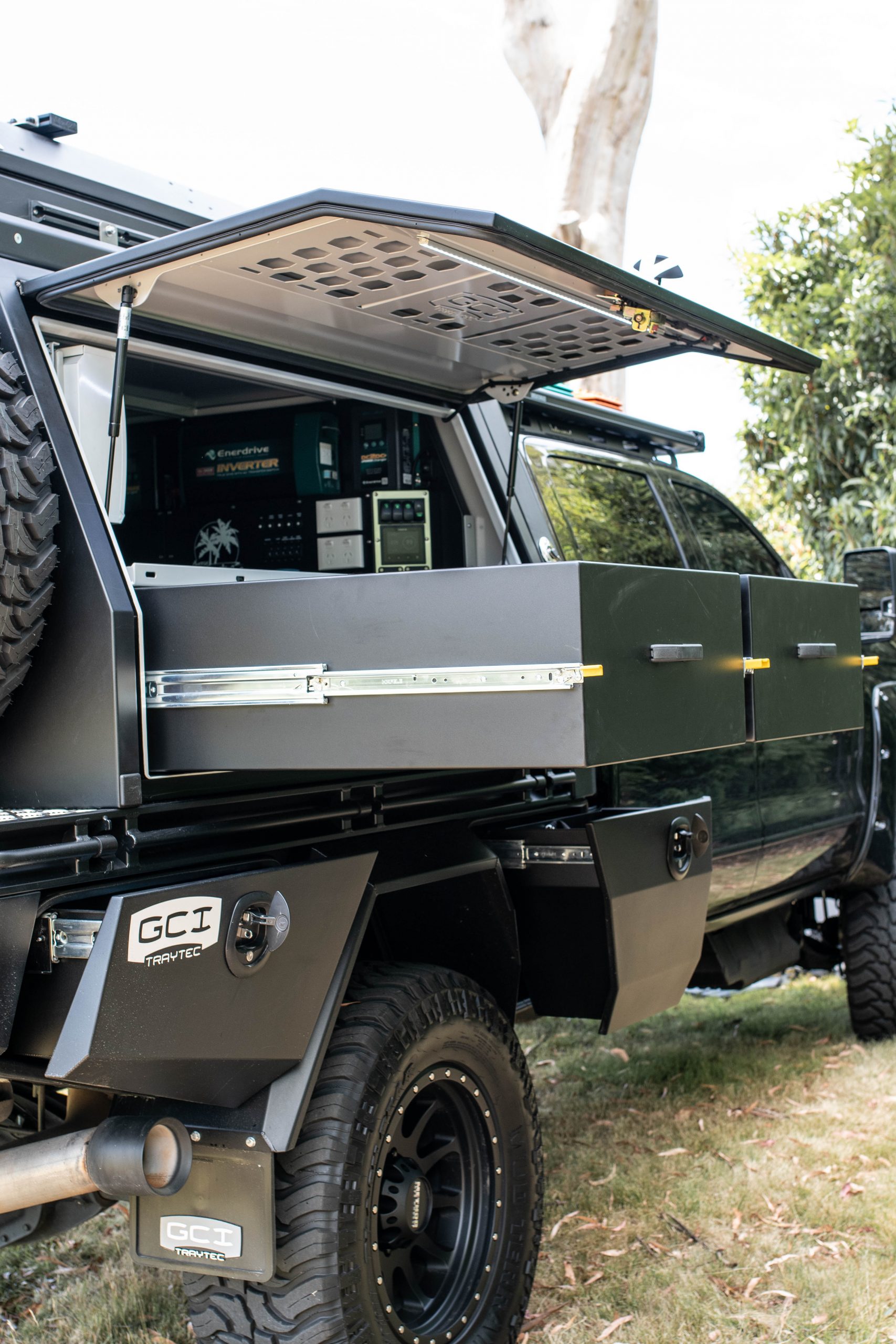 Appliances:
Electricals:
4WD Extra's: