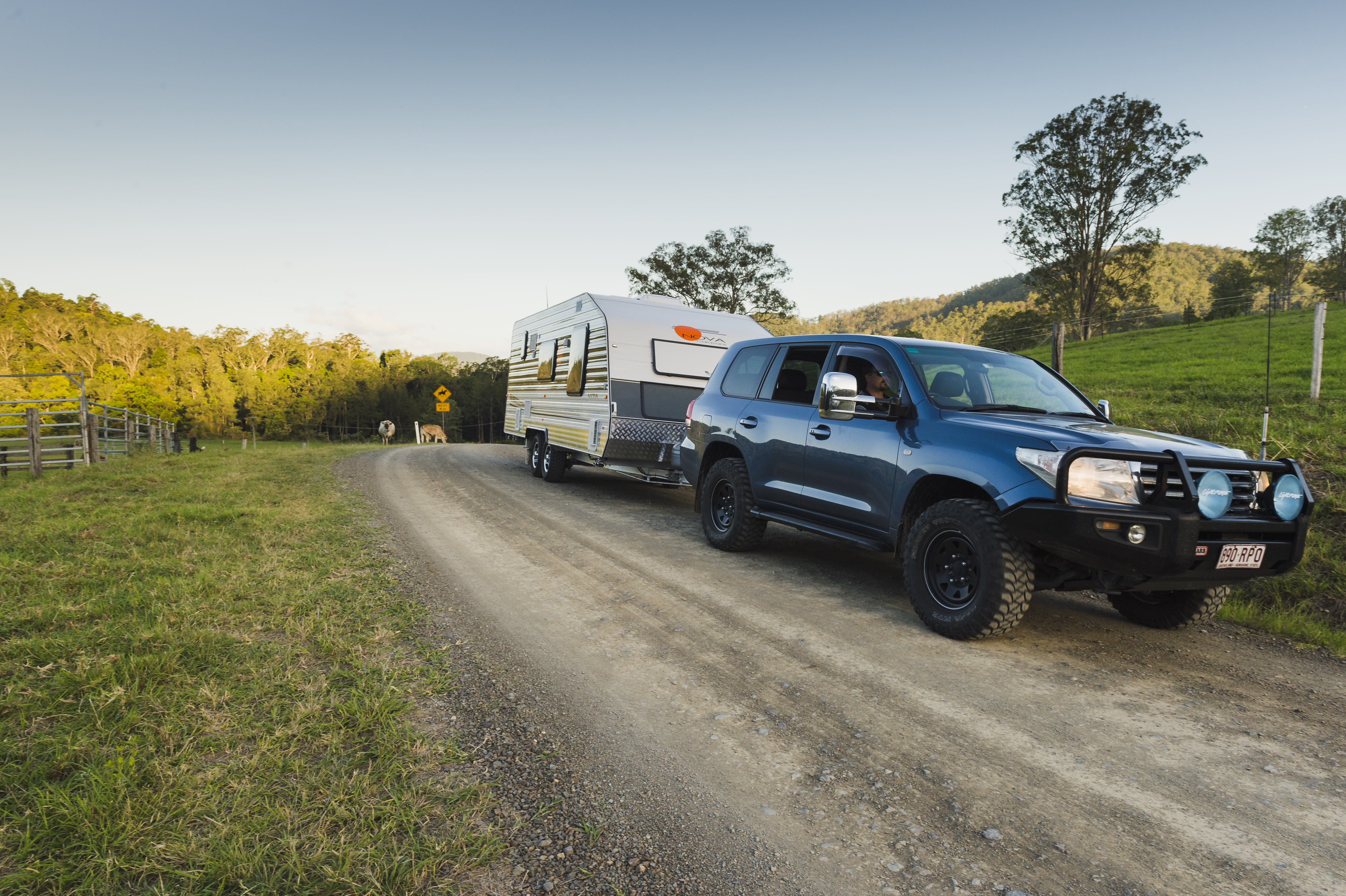 Weight distribution hitches are an important part of caravan safety.
Although they are not necessary for every caravan camper, weight distribution hitches can greatly affect the steering, handling, braking, and load capacity of your towing vehicle.
Weight distribution hitches can seem like a magical device to new campers but the mechanism by which they function is actually extremely simple.
If you're looking to learn more about caravan weight distribution hitches and how they work, then this article is for you.
What is a Weight Distribution Hitch?
As mentioned, a weight distribution hitch is a towing add-on that greatly improves the steering, handling, braking, and load capacity of your towing vehicle.
When you attach a caravan or RV to a towing vehicle, the vehicles' weight is transferred unevenly towards the back axle of the towing vehicle. Because of this uneven distribution, some caravan campers experience a sagging of the tow vehicle's rear and lifting of its front.
A weight distribution hitch functions by redistributing the vehicles' weights over the tow vehicle's front and rear axles, eliminating the sagging/raising and greatly improving the towing experience.
How Do Weight Distribution Hitches Work?
Although weight distribution hitches can seem pretty magical to those unaware of how they function, they are actually fairly simple devices. Imagine a seesaw with only one child sitting on the end. The seat where the one child is sitting can be compared to your vehicle's rear axle, which is weighed down when the caravan is attached.
Although we could even out the teeter totter by placing a child of the same weight on the other side, there's an even easier method.If we propped up the child with a large object placed underneath the teeter totter's seat, the teeter totter would be perfectly horizontal and balanced.
Weight distribution hitches essentially "prop" up the tow ball, evenly distributing the weight of the caravan over the tow vehicle's front and rear axles to create a balanced and "horizontal" towing experience.
Types of Weight Distribution Hitches
Weight distribution hitches, like most camping products, are created in a variety of styles suited to a variety of needs.
Most weight distribution hitches, however, can be organized into the following categories:
Heavy duty (for caravans with a gross weight over 6,000lbs)

Light duty (for caravans between 3,500 and 5,000lbs)

Trunion bar (system using square spring bars)

Round bar (system using round spring bars)
Hayman Reese Weight Distribution Hitches
When it comes to weight distribution hitches, Hayman Reese is often cited as a customer favourite.
The Hayman Reese weight distribution hitch price varies depending on the particular model, although most fall somewhere into the $650 to $800 range.
The standard Hayman Reese weight distribution hitch system is known as the "Signature Kit". This kit contains a traditional welded head, improved trunion-stye bars featuring integrated cams, as well as lightweight and superior-grade steel shanks
NOTE: It's important to understand your caravan's ball weight prior to purchasing a Hayman Reese weight distribution hitch.
DISCLAIMER* Please note, this advice is general in nature and we strongly recommend consulting the product manual and where relevant, a professional installer.