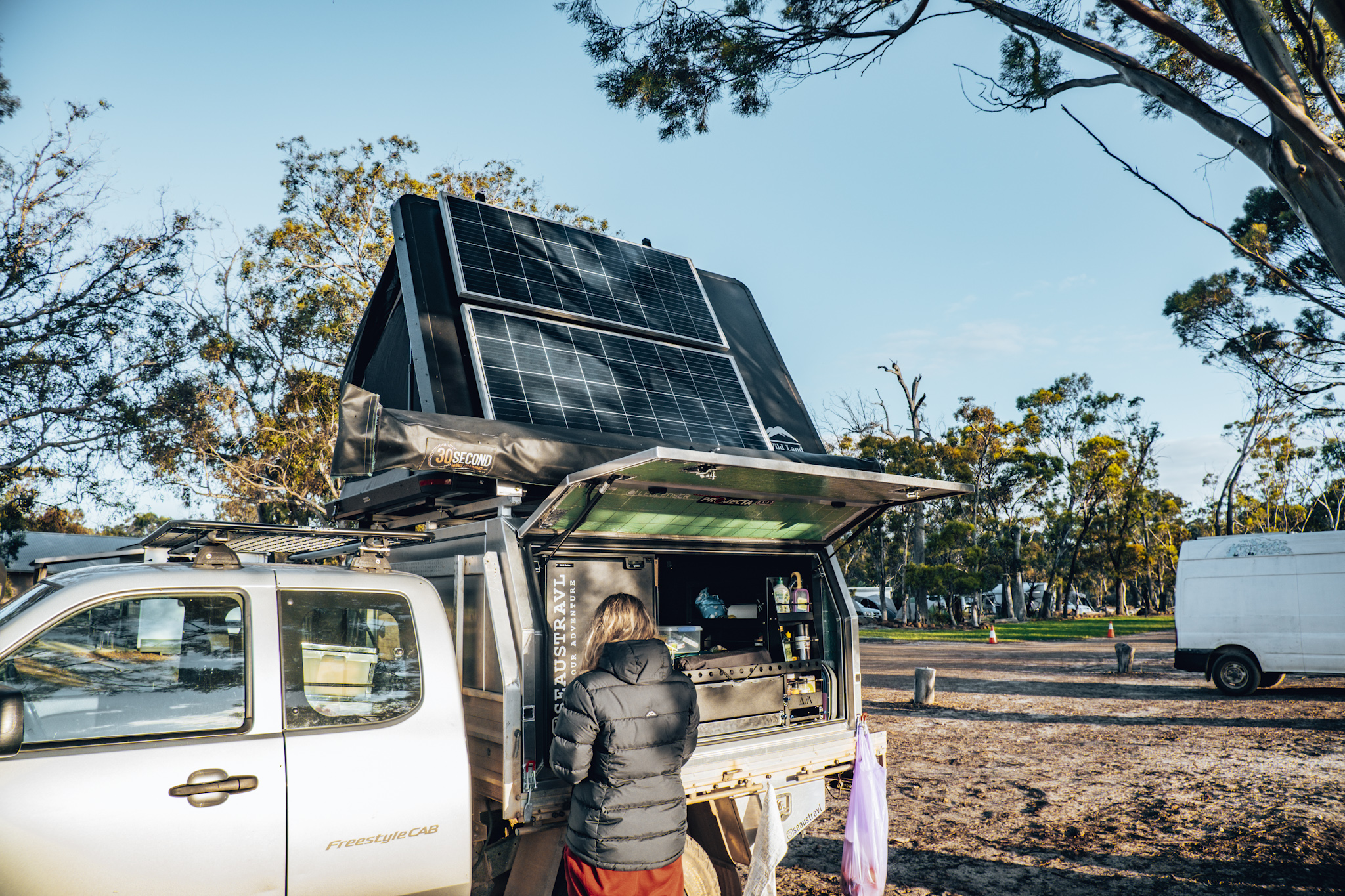 What are the must-have 4×4 accessories? Whether you're a seasoned 4WD tourer, or you're hitting the off-road for the first time, you're going to need more than a 4×4 to have unforgettable adventures.
There's a huge amount of gadgets, accessories and appliances you need to stay safe and have fun. So, with all the 4x4 accessories and items you can pack, what are the most essential things to take on your trip?
4WD Lights:
Top of the list of must-have 4x4 accessories is lights. You can choose spotlights and lightbars depending on your needs. Light bars provide a wider spread of light, which is perfect if you need to see more of the track when off-road. Spotlights are great for poor conditions such as fog, plus you can use them to light up your campsite.
We recommend 4WD lights from the folks at Bushranger 4x4, like the Bushranger Night Hawk VLI Series Single Row LED Light Bars and the Bushranger Night Hawk VLI Series 9″ LED Driving Lights. These top quality, tough-engineered lights come with innovative features and are backed by a 5 year warranty.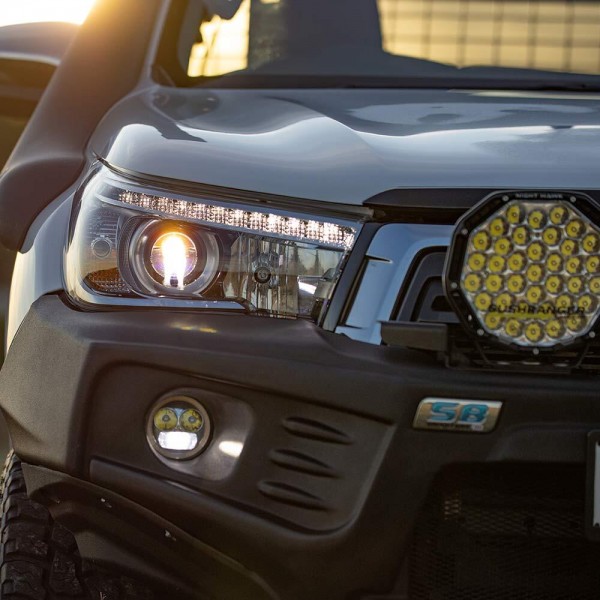 Roof Racks:
Want to carry surfboards, bikes, kayaks, or your rooftop tent? Roof racks are the best 4×4 accessories. Front Runner offers a huge range of roof rack and platform designs for different vehicle models. The best thing about these Front Runner roof racks is they have a modular design so you can easily add and change parts out. You can fully customise your roof rack with waterproof storage cases, battery boxes and water tanks to make your adventure your own.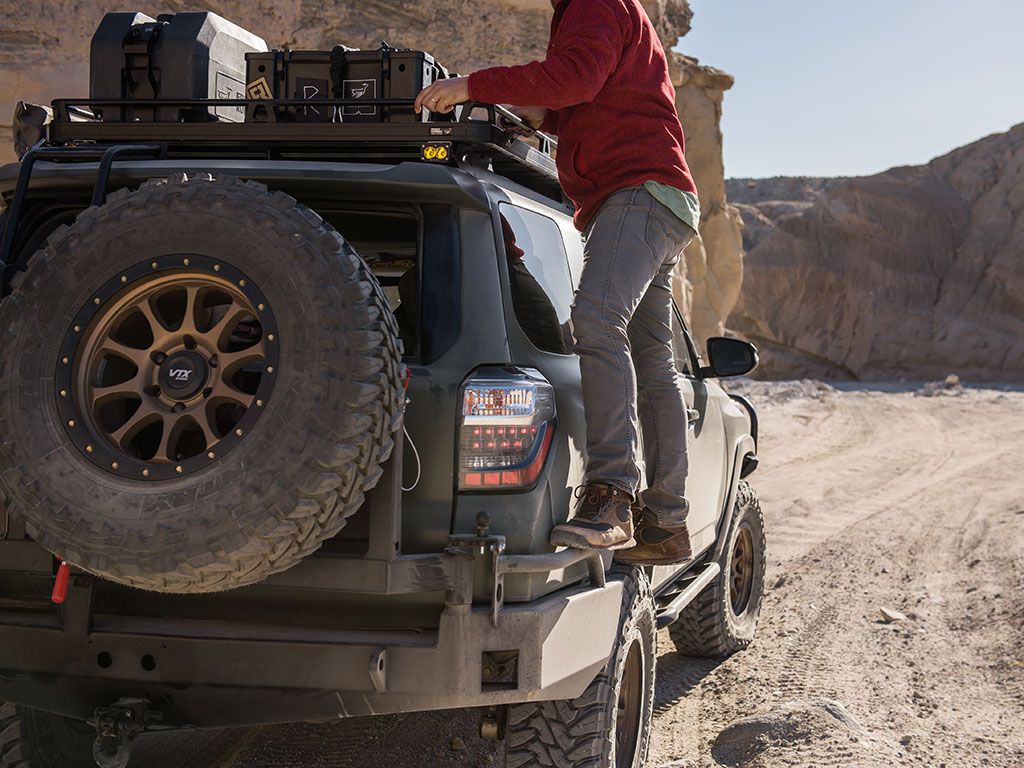 Storage Boxes:
Pack even more into your 4x4 without squeezing space inside the vehicle. That's why we recommend the Wolf Pack by Front Runner. The Wolf Pack can be attached to your Front Runner roof rack and is perfect for storing things outside, protected from the elements. Check out even more storage boxes to suit your vehicle.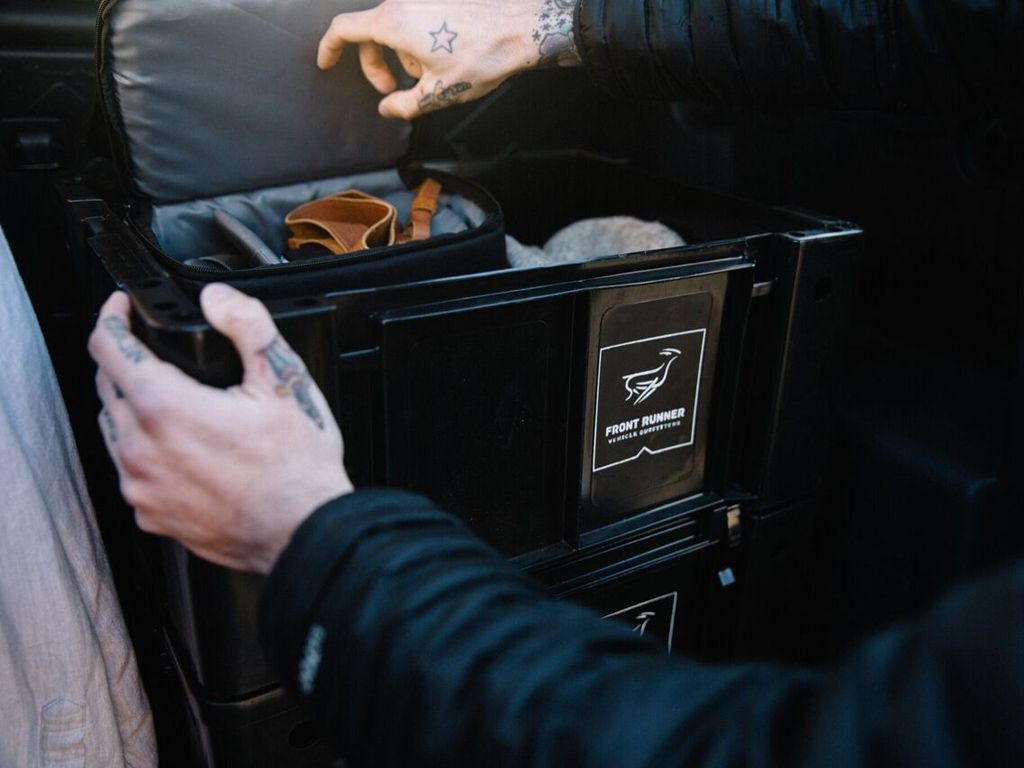 Wheelie Bin:
Looking for even more storage for your 4x4? The Bushranger Wheelie Bin is the perfect 4x4 accessory. It's made from heavy duty PVC and offers a massive 57-litre main compartment with a moveable divider and two 5-litre side pockets. Throw anything in the bag and stow it on the outside of your vehicle for easy access – wet gear, rubbish, recovery gear… anything goes!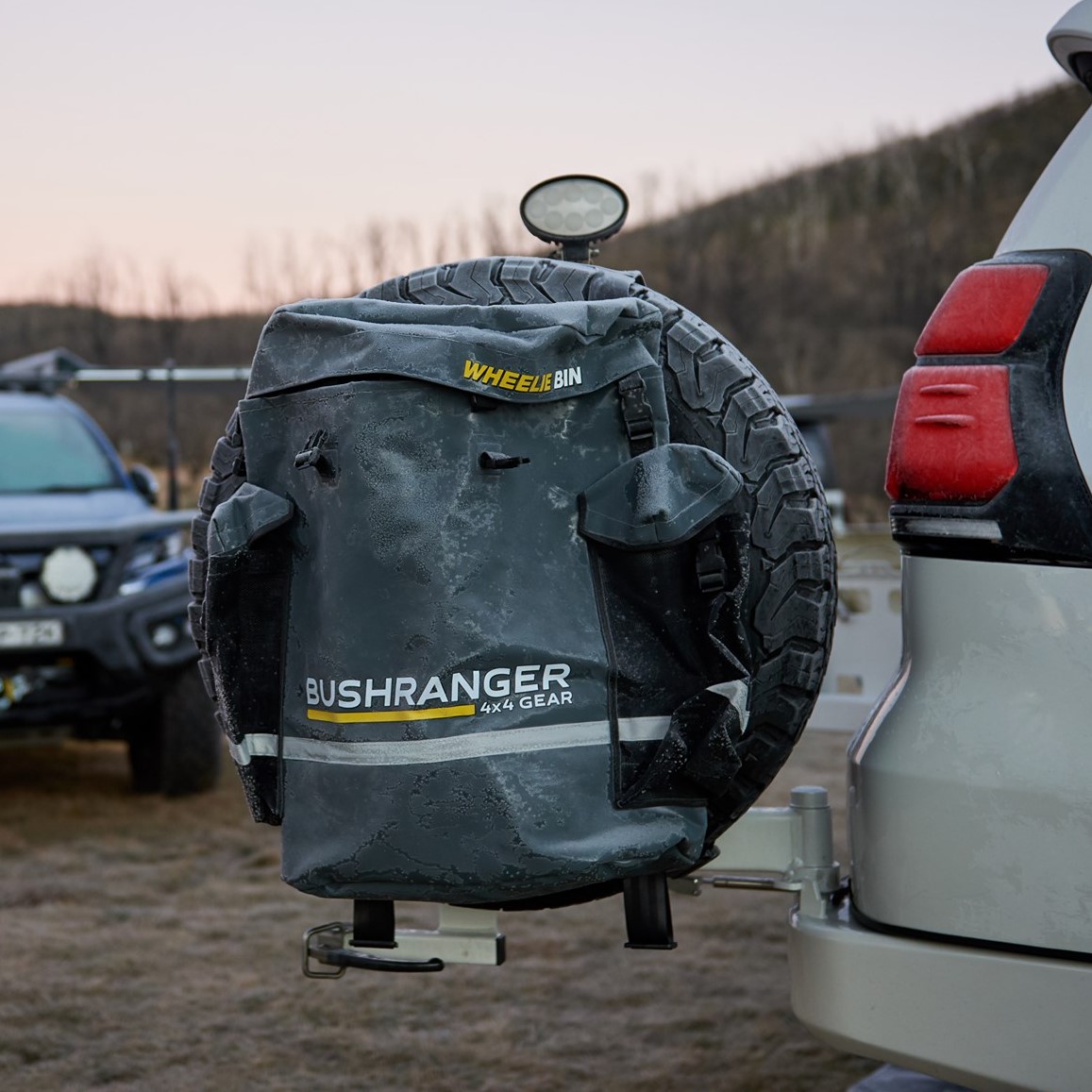 4WD Awning:
Create an extended living space with a 4WD awning. Awnings come in a range of different sizes and designs. Check out awnings that can attach to your rooftop tent, standard awnings and 270 degree awnings, like the Nomad 270.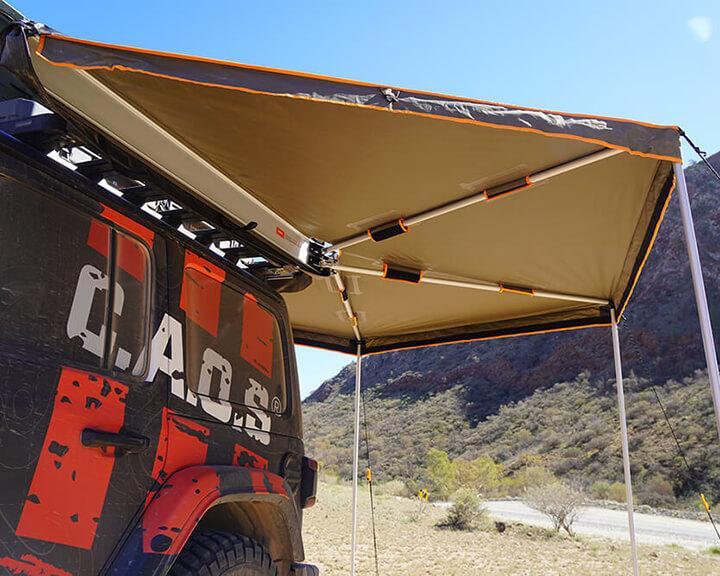 Awning Organiser:
How many times have you struggled to find your torch or other essential gadgets? Keep all your essential items handy, organised and in sight with a Nomad Awning Organiser.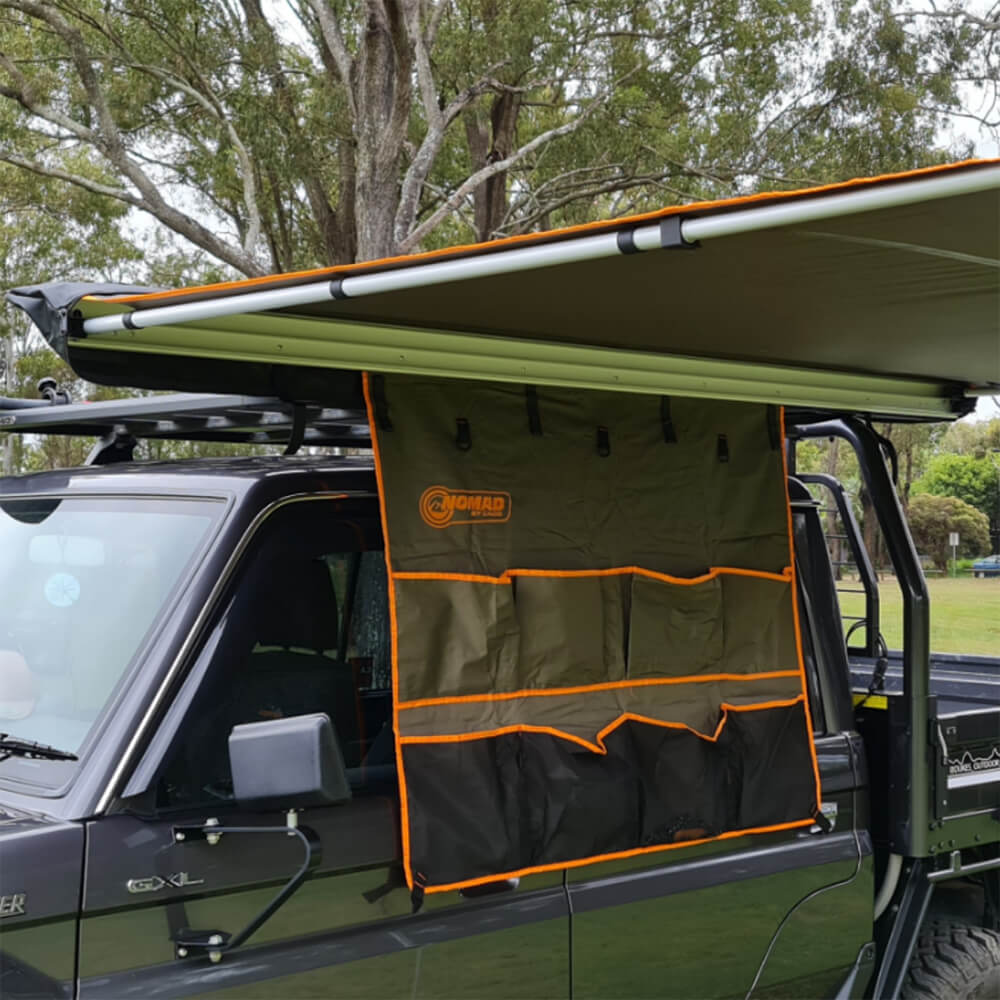 Shower Tent:
A little bit of privacy goes a long way when you're out in the bush! Create a space for privacy to get changed or have a shower with a shower tent. We love the Nomad Shower Tent Awning.The height adjustable shower tent is made from durable and rip-proof fabric, and comes with a roll top roof, shower head holder and curtain weights to stop sides blowing in. It also features handy rear access from your car.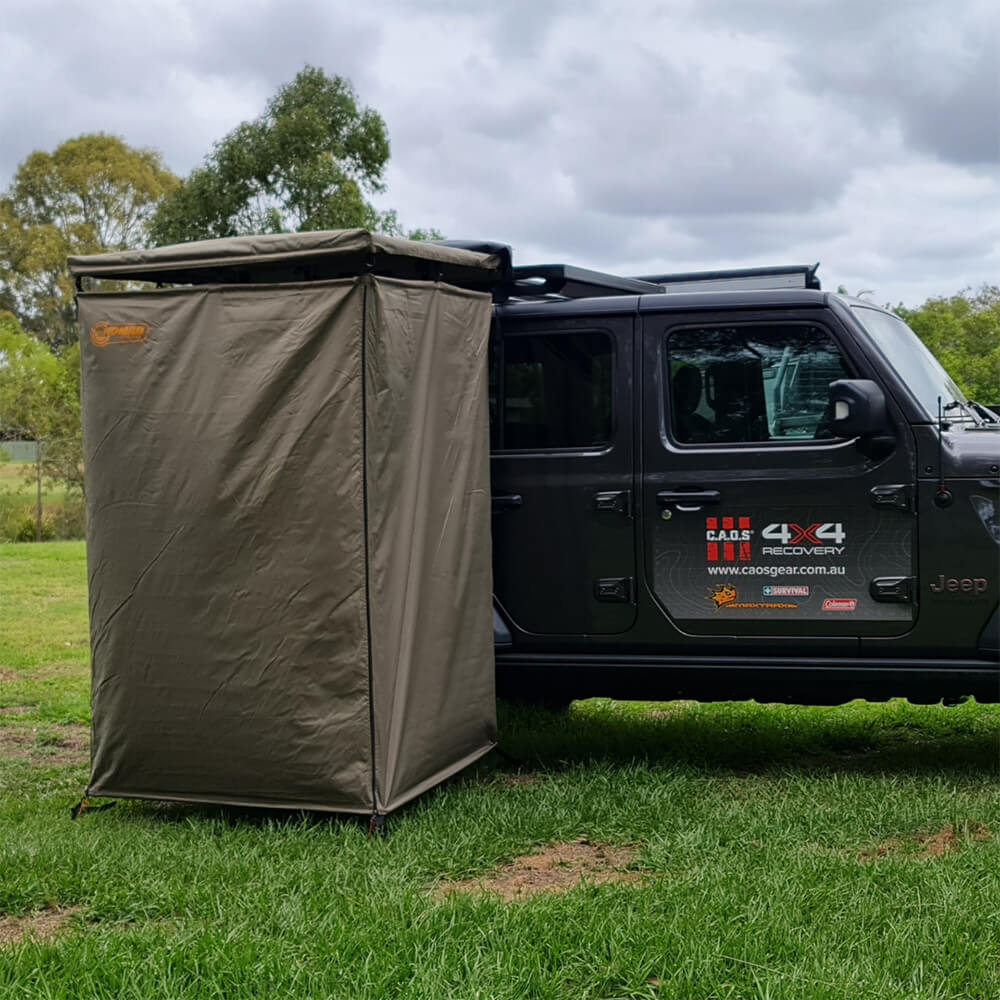 Recovery Gear:
If you're going to take your adventures off road, having a good set of recovery gear is an absolute must. The top recovery 4x4 accessories are a winch and recovery tracks.
Buy a winch suited to the weight of your vehicle and only choose a brand that is reliable, like Runva. We recommend the Runva 11XP 12V Winch with synthetic rope. It's IP67 Ingress protected, fits all 4x4 winch bars, and comes with a ratchet style brake in gearbox.
Recovery tracks help you get you out of your sticky situations in the sand, mud or dirt. 4WD recovery tracks come in a wide range of different sizes and shapes, so check out the full range to find the ones for your vehicle.
4WD Tools:
Of all the 4x4 accessories and tools you need to pack, a good quality shovel is essential. A shovel can help you clear out the soft dirt and insert a traction device for grip when your wheels are spinning. You can even use it to dig a toilet too! Check out the Hulk 4x4 folding shovel.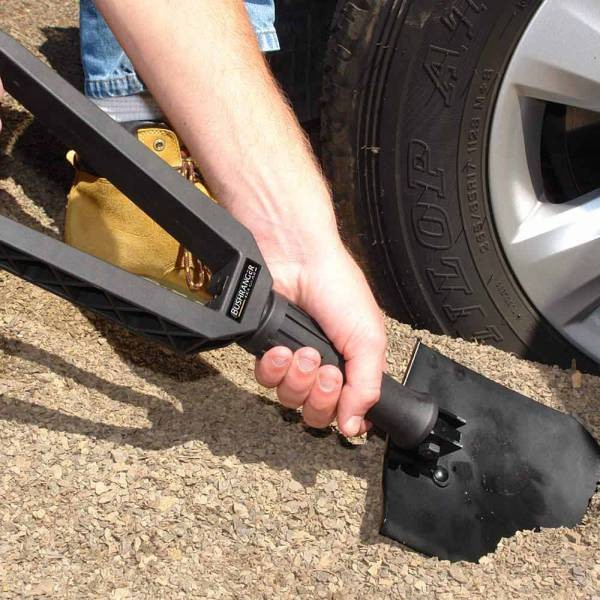 Air Compressor & Tyre Repair Kit:
Your tyres are the things that will get you where you want to go, however far off track that might be! That's why your 4x4 accessories list should always include an air compressor and tyre repair kit. Whether you want to deflate tyres to drive on the beach, or inflate your spare tyre to the right pressure after a puncture happens, an air compressor means you don't have to worry about where the closest service station is! With the Bushranger 12V 150PSI Max Air III Compressor and CAOS 33 piece tyre repair kit, you'll be ready for whatever your tyres face when you hit the tracks.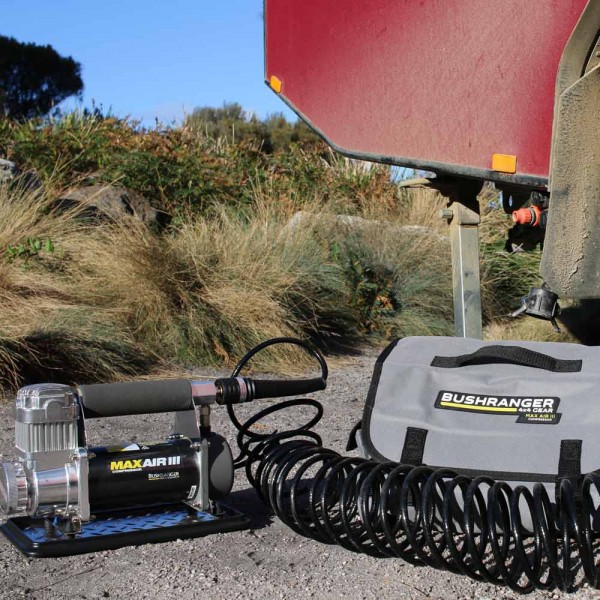 Extra Tanks:
Australia is a big country, so if you want to venture far from the beaten track, you need to carry an extra tank. Head off to the furthest corners of Australia without worrying about being stranded with no petrol or water along the way.
A fuel tank is a safe way to carry fuel, just remember to think about the weight of your cans when they're full. We recommend DieselHeat and Front Runner for fuel, and Front Runner for water.
Portable Toilet:
If you don't always have access to a public toilet and digging a hole doesn't appeal to you, a portable toilet is a must-have 4x4 accessory. Portable toilets are designed so you can take them anywhere and there's a huge range of portable toilets to choose from. You can't go past Thetford, the creator of the original Porta Potti – it's a comfortable, practical and durable toilet. You can even get a Porta Potti with an electric flush or the luxurious Excellence model with a comfy home-like toilet shape.
Another top pick is Dometic SaniPottie. We recommend the space-saving 970 model, or the slightly larger 976 model with double the waste tank capacity at 18.9 litres, so you don't have to empty it as often!
Portable Shower:
Adventuring far from home doesn't mean you need to go without a hot shower! That's why the last essential item on your 4x4 accessories list is a portable shower. With the Bushranger Portable Gas Hot Water Shower Kit, you can enjoy hot water instantly whenever you need it. The camping shower is small enough to fit into compact spaces, and only uses 6 litres of water per minute while still giving plenty of shower pressure.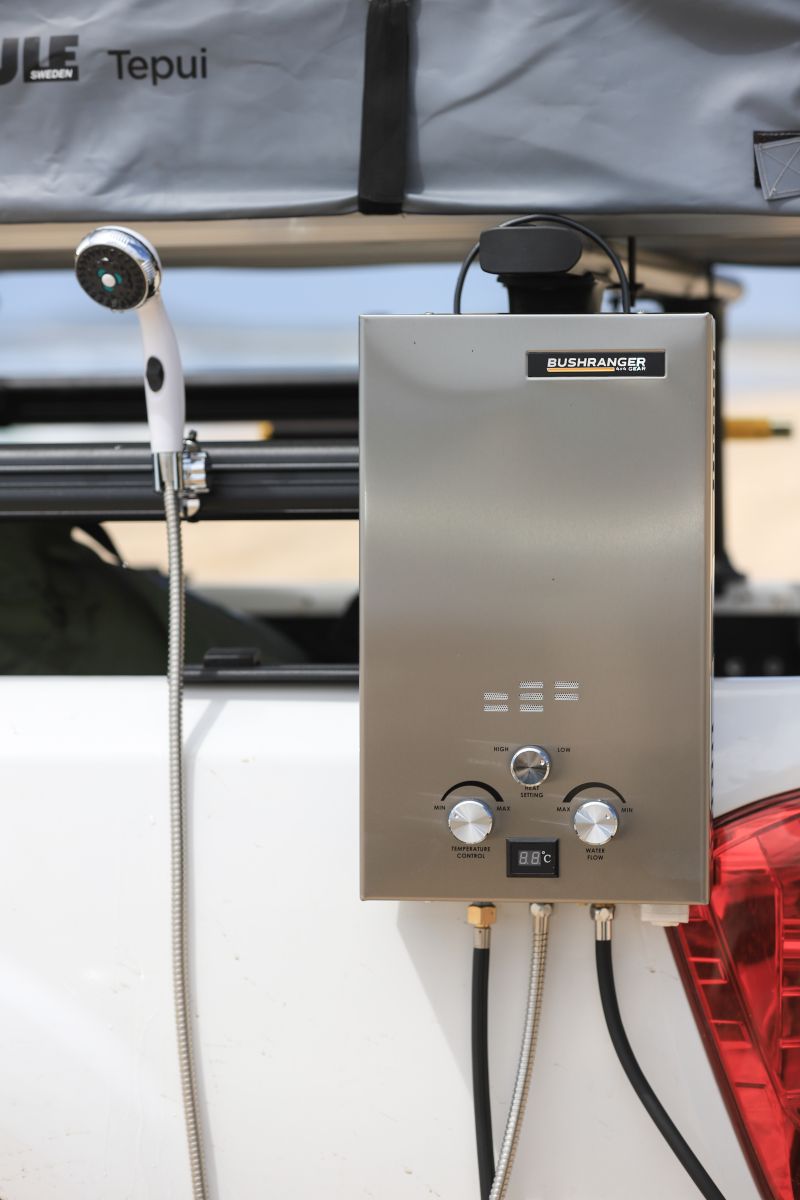 Do you have all the 4x4 accessories on the list? Find everything you need here at Caravan RV Camping.
-
DISCLAIMER* Please note, this advice is general in nature and we strongly recommend consulting the product manual and where relevant, a professional installer.
---
Leave a comment