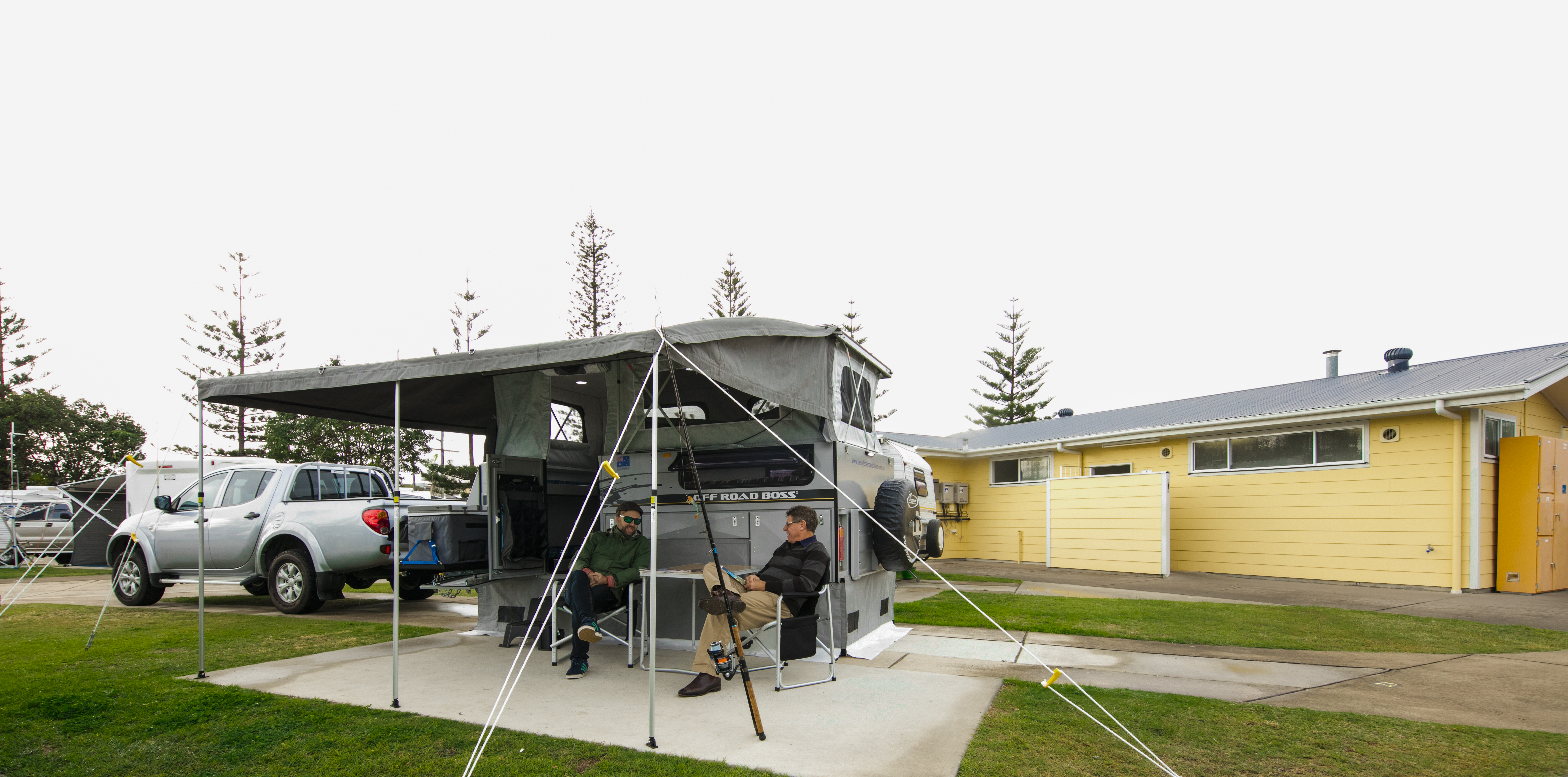 Whether you're a first-time camper or a regular weekend warrior, choosing the best camping accessories for your trip can be the difference between an adventure to remember… and one to forget!
From camping essentials to unique camping accessories you'd never have thought to pack, there are plenty of products that can make your next trip unforgettable.
Get ready to upgrade your camping setup with these must-have camping accessories:

1. Camping Light
Every campsite needs a reliable light, so why not combine your light with music too! This EcoLantern by ECOXGEAR features a loud 360° sound speaker and super-bright bi-directional lantern. It's also waterproof and dustproof.
Check out our huge range of lanterns, headlights and torches.

2. Camping Furniture
No campsite is complete without some comfy seats to relax in at the end of a day exploring. One of our favourites is a pair of Front Runner's Expander Camping Chairs. These are the most compact camping chairs on the market – one chair folds down to the size of a laptop case! Best of all, it comes with a cup holder, media and utility pocket. What more could you want in a chair?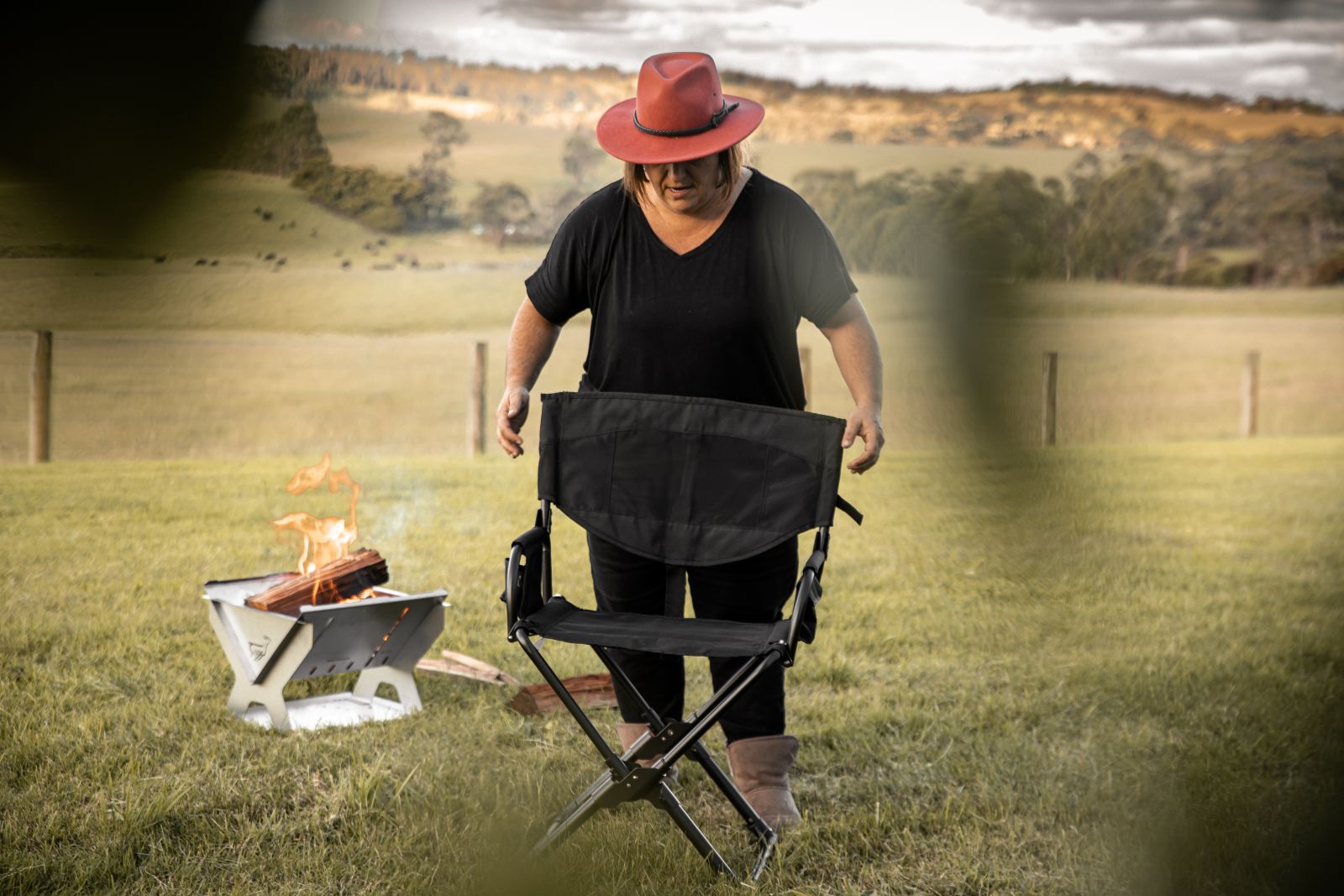 3. Unbreakable Drinkware
There's a huge range of camping drinkware out there to choose from, but we're going to make the decision easy: get yourself some D-Still unbreakable drinkware. Made from polycarbonate, there's no need to worry about packing these up in protective cases while caravanning around – they are unbreakable! The drinkware comes in a huge range of beer, wine, spirit and even cocktail glasses. Cheers!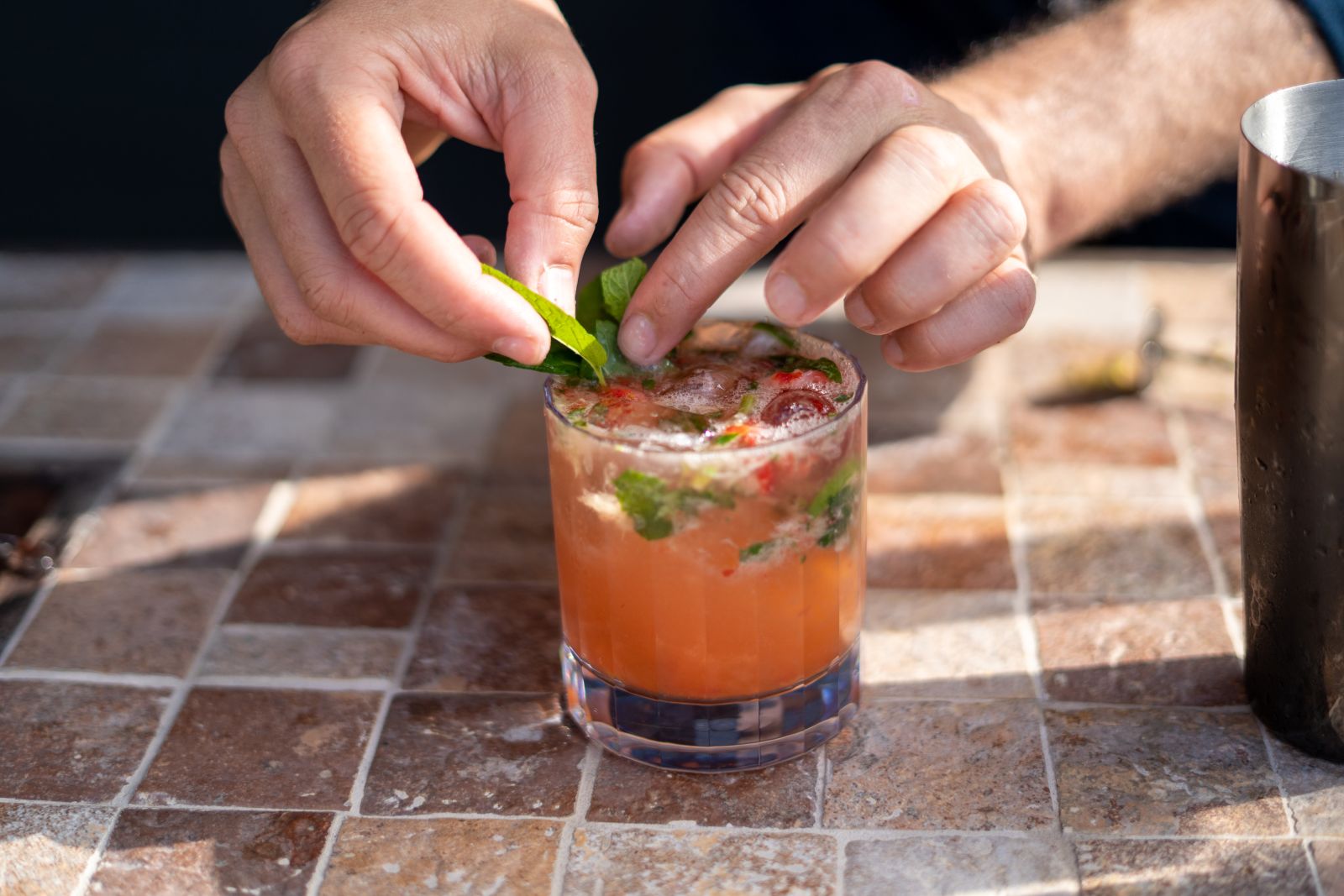 4. Shovel
A shovel is a must have when it comes to camping - whether you're digging a fire pit, toilet or even getting your vehicle out of trouble. This Caos shovel folds up into a size that can be stored practically anywhere. It can also double as a pick and has a serrated edge.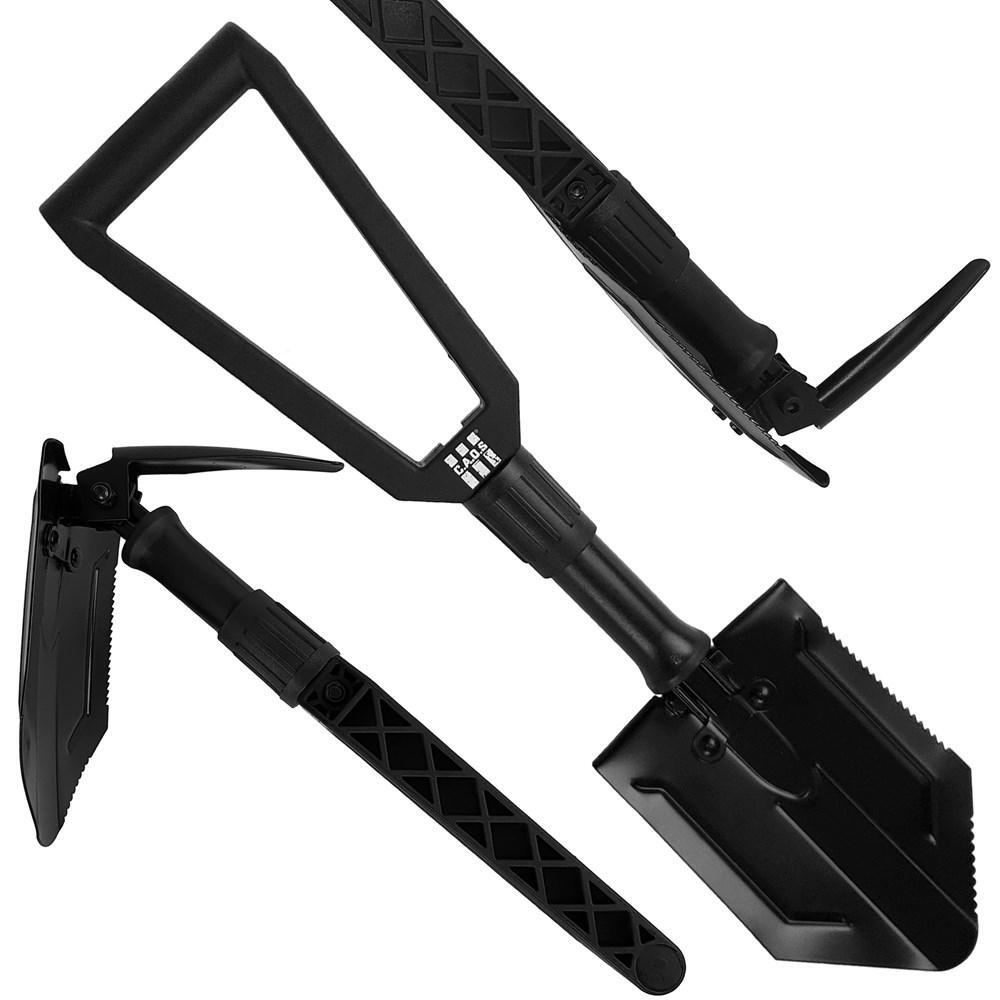 5. Zoleo Communicator
Some of the best places to camp are outside of mobile phone coverage. But that doesn't mean you have to be out of touch with the loved ones. The Zoleo personal satellite communicator allows you to notify your chosen contacts of your location, so they can see exactly where you are and put their mind at ease. And if something goes very wrong, it also has an SOS button to help you get out of trouble.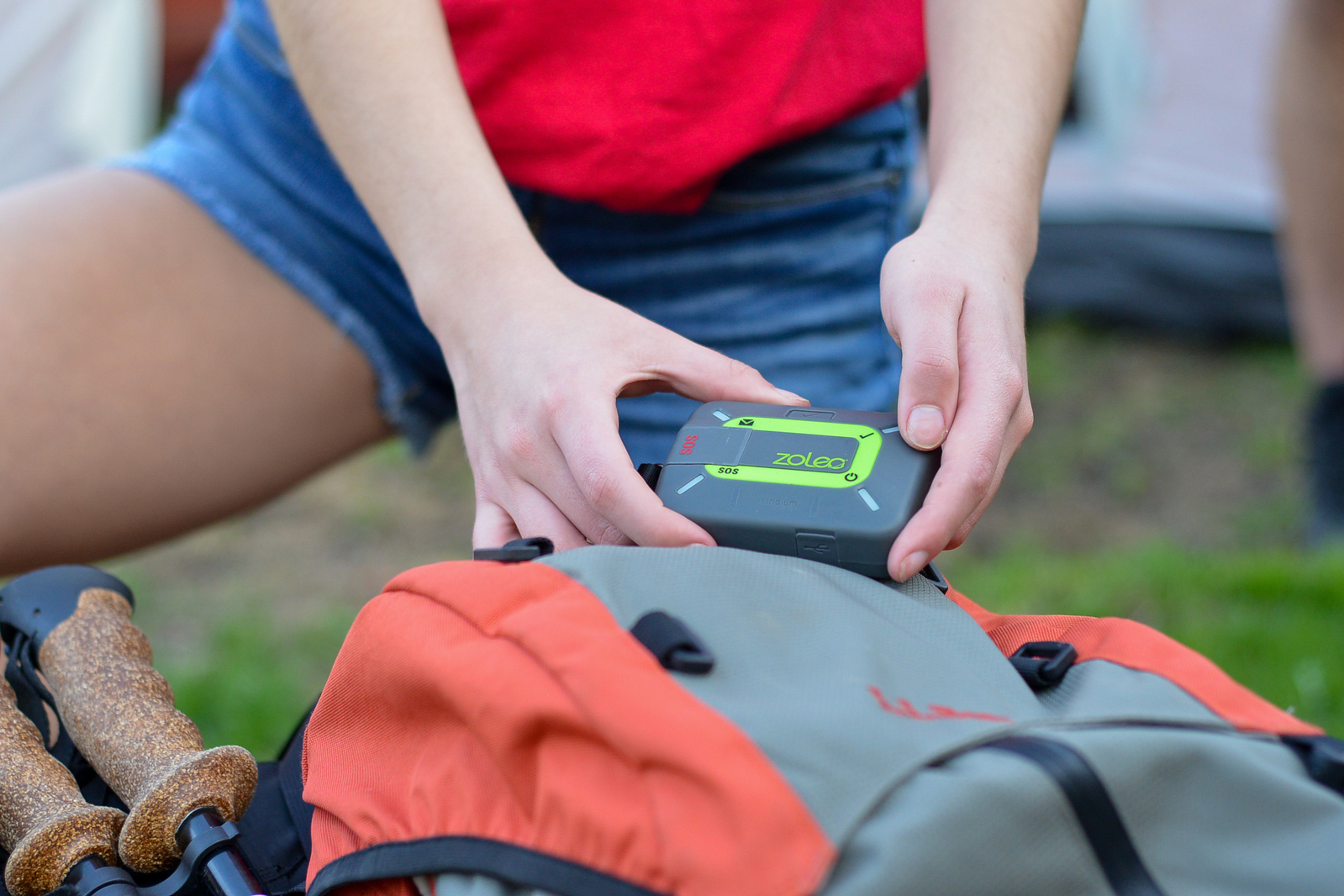 6. Nomad Awning Organiser
There's nothing worse than a messy campsite and spending hours trying to find that one piece of kit you need. With a Nomad Awning Organiser, those days are gone! You'll be the envy of the caravan park when your outdoor living space is the most organised. It comes with plenty of storage for all the bits and pieces camping requires, putting everything at your fingertips. So, you can find the torch in the dark or grab the mozzie spray as soon as they start hovering. The organiser can also be attached to the sail tracking of your awning to use as a wind deflector or shade.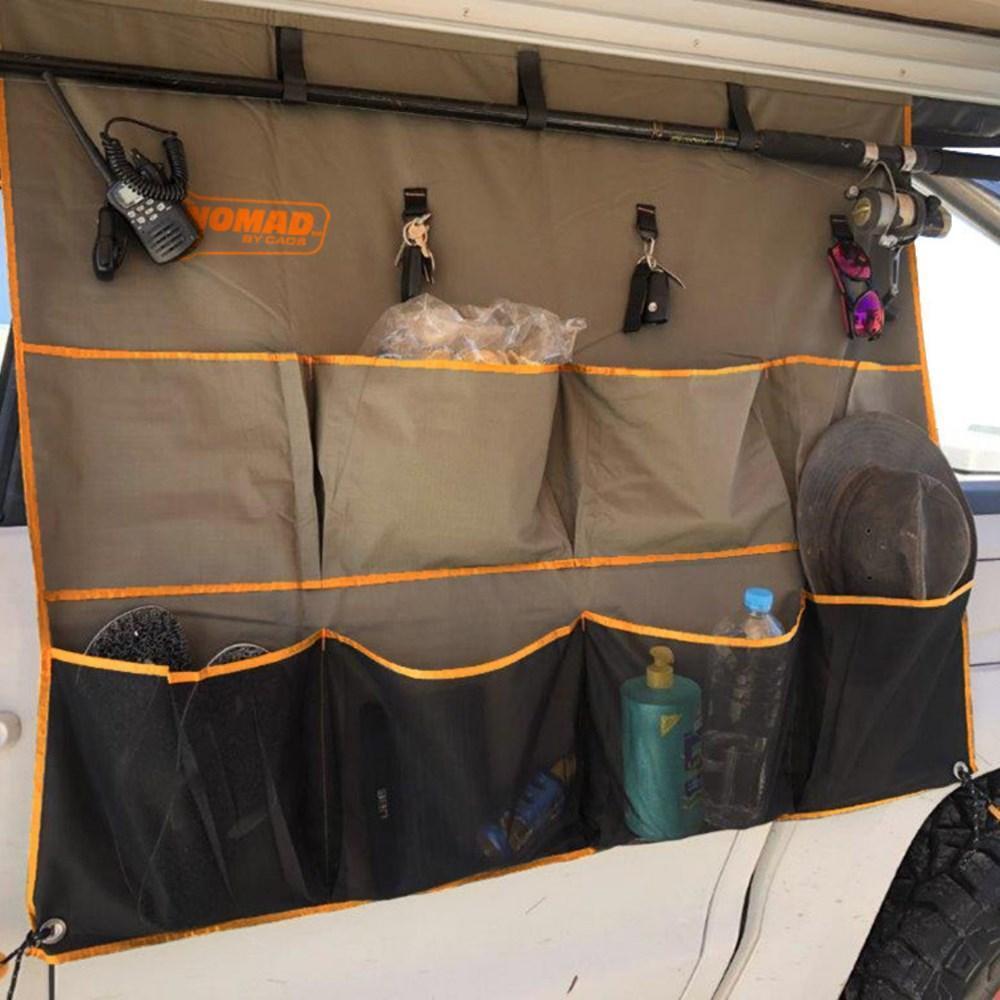 7. Bushranger 4x4 Wheelie Bin
Let's face it – nobody wants bags of smelly rubbish hanging around at the campsite. So, imagine if you could keep everything closed up in a handy wheelie bin. That's why this Bushranger 4x4 Wheelie Bin is one of our must-have camping accessories. It keeps away the ants and flies, and can be fitted over the spare tyre on your 4WD so it is quick and easy for the whole family to use. You don't have to use it as a bin, it makes handy storage for wet towels and swimmers too! Or store your 4WD recovery gear in the wheelie bin so it is right there when you become stuck. With a total of 67-litre capacity, the options are endless.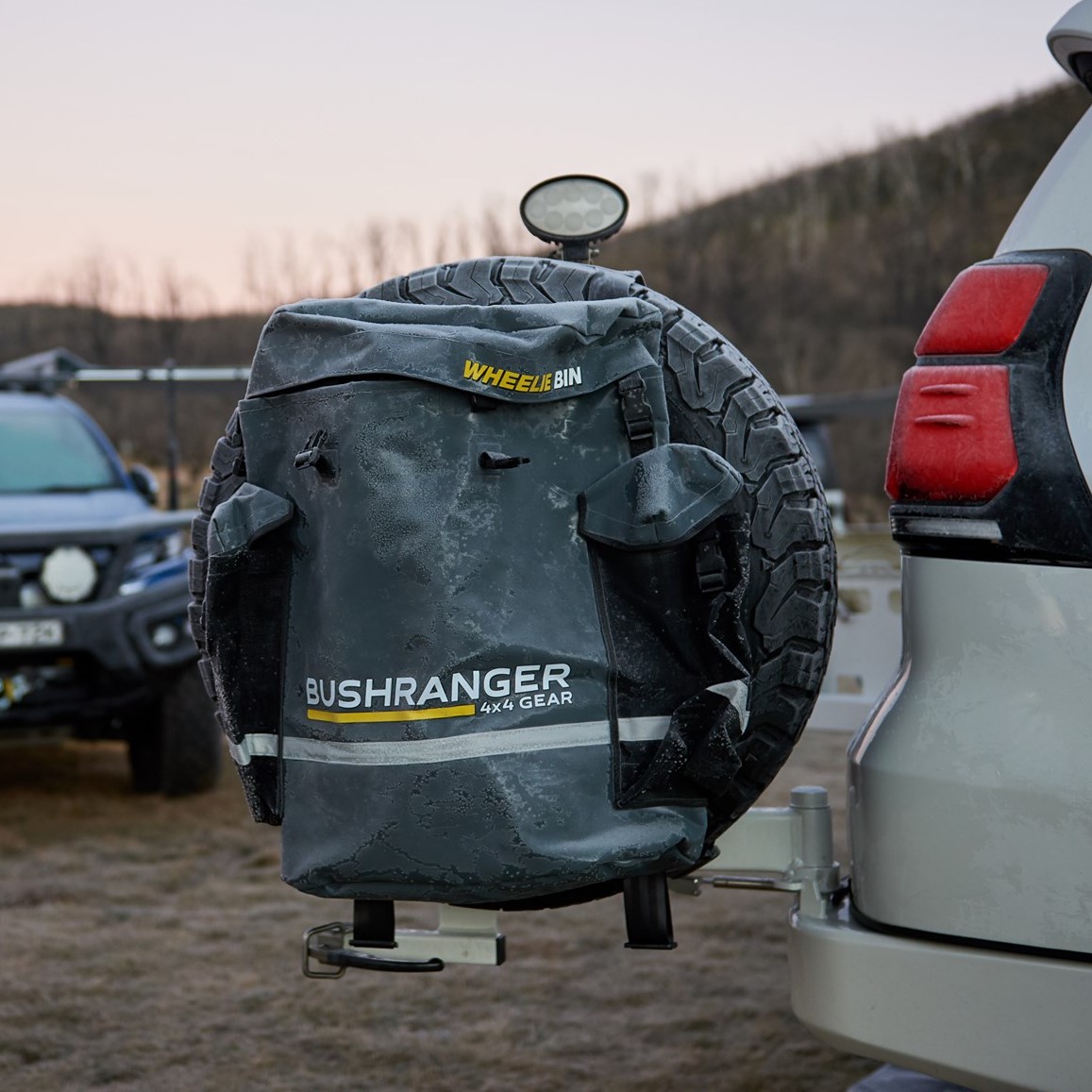 8. Camping Shower
Getting dirty and sweaty is all part of a camping adventure! But that doesn't mean you have to go without a hot shower. The Gasmate Water Heater and Pump with shower attachment is a great way to refresh after a day of activities – all you'll need is water and a gas bottle (just use the one from your BBQ!). This unit will heat up to 3 litres per minute at your preferred temperature, which is displayed on the LED screen. Keep the kids clean before bed time or get hot water on tap to wash the dishes after a beautiful camp oven dinner. Another option is the Bushranger portable gas hot water shower kit.
9. Camping Toilet
Love camping but don't love the pit toilets or holes in the ground? We hear you. That's when portable toilets are the perfect camping accessories. The Dometic Sanipottie is a top choice. There are quality seals between the bowl and tank, so no smells will sneak into your toilet space. It comes with a 18.9 litre holding capacity and plenty of room to store waste before finding a dump point. It even comes with a prismatic tank level indicator so you know when it is time to empty the waste tank.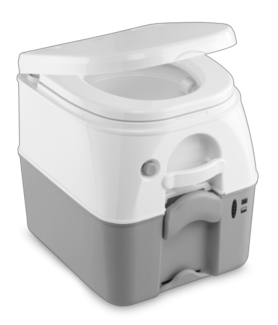 10. Portable Fridge
There's nothing like a cold drink at the end of a big day out. But there's no need to struggle with keeping the ice frozen in your icebox or the lettuce floating in water! With a portable fridge, you can keep everything cold on the go, and it can be easily moved to wherever you need.
We highly recommend the Dometic CFX3 range as a great quality and value for money camping accessory. The 75 litre capacity fridge is tons of space for your camping bevvies and food.
The Dometic CFX3 range of fridges ensures you have perfectly set temperatures around the clock. The VMS03 Compressor features a soft start and motor speed optimization to be one of the most power-saving fridges on the market. The robust design is built for tough outdoor use and has dual zone storage compartments, so you can even take the ice cream on holidays with you!
11. Portable Power Pack
We can't end our camping essentials list without mentioning portable power packs! We highly recommend adding a portable power pack by EcoFlow or Goal Zero to your camping setup. A power station will keep your favourite electronics charged, and your appliances including a portable fridge running! Pair one with a portable solar panel and as long as the sun is shining, you will have free power on your adverntures!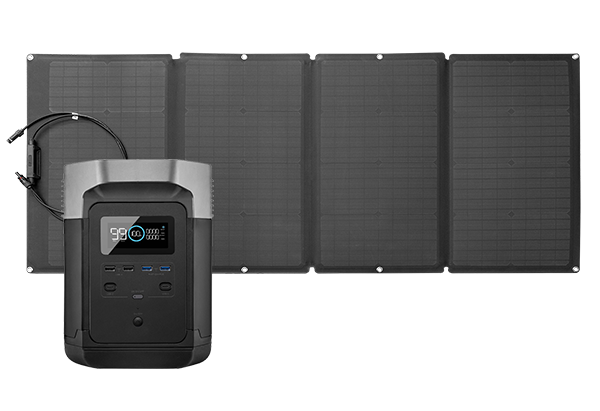 12. Dometic GO Water Jug & Tap
New to the market in 2022, is the Dometic GO Water Jug and Tap. The 11-litre Hydration Water Jug paired with the Dometic Go Portable Self-Powered Water Tap is a convenient camping accessory to provide hands free use of water, bringing home comforts to your camping adventures. With two simple touches to the top of the tap, water will flow at a rate of 1 litre per minute ready to fill your cup or wash your hands.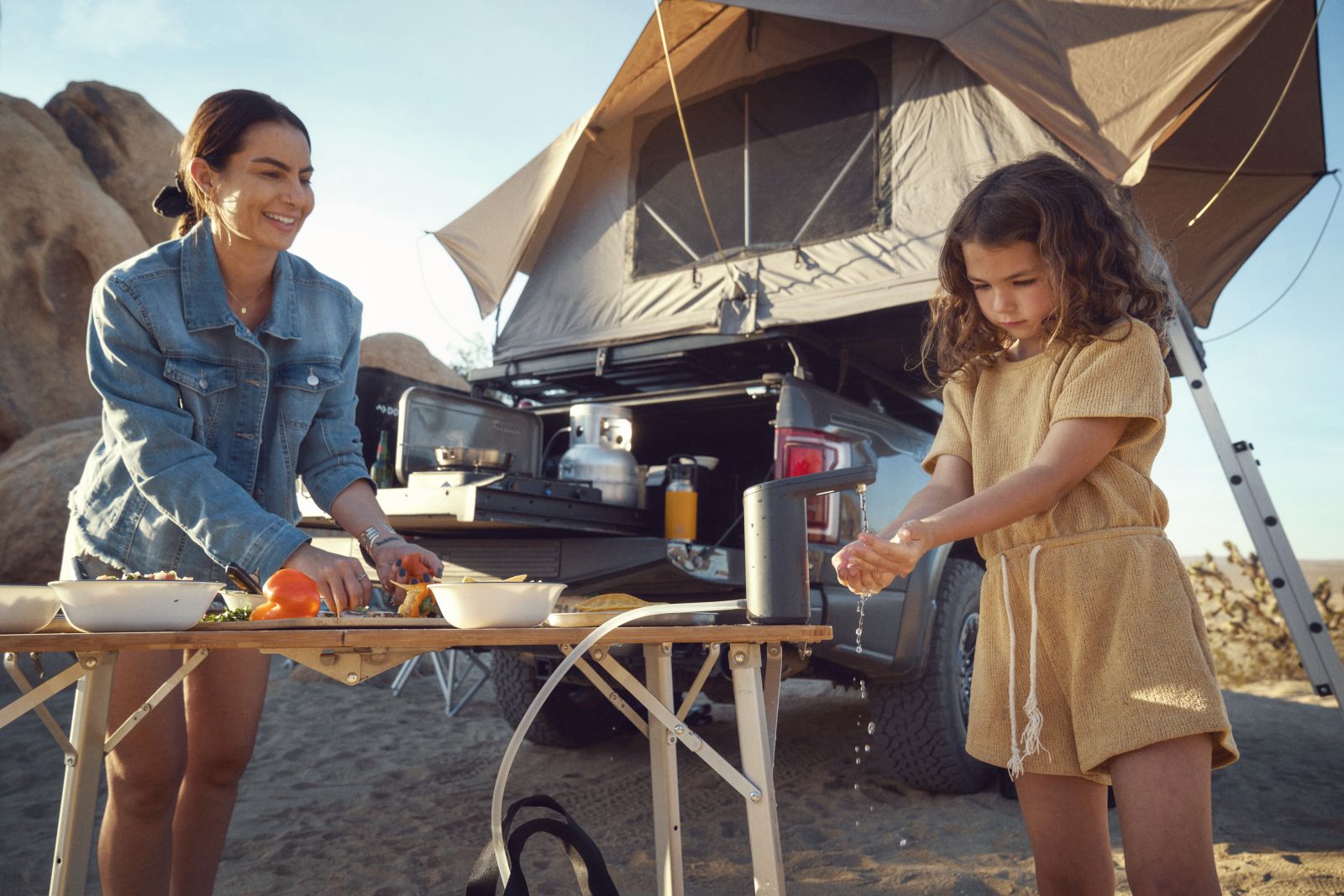 13. Muk Mat
There is nothing worse than a fun day at the beach followed by sand being walked through your tent or swag. The Muk Mat is a state of the art Polyethylene multi-filament yarn mat that catches sand and dirt keeping your tent floor clean and tidy. They come in a range of colours and sizes, are UV protected and non-slip. The Muk Mat is the camping accessory you never new you needed!
-
DISCLAIMER* Please note, this advice is general in nature and we strongly recommend consulting the product manual and where relevant, a professional installer.
---
Leave a comment