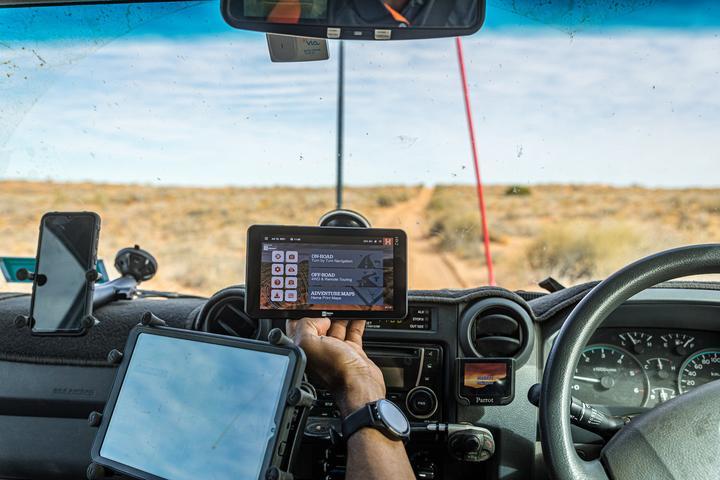 Getting out to epic remote places is the whole reason you invested in a 4WD. But you should never risk heading into the unknown without 4WD navigation to keep you on track.
So what are your options for 4WD navigation? Our guide explains the pros and cons of the different types of 4WD navigation, plus some of our top picks.
Different Types Of 4WD Navigation
Map Books:
If you want to go old school, get some map books. They're a cheap option and handy for planning trips, but they will be outdated fast and are bulky to carry around. There's a reason for technology!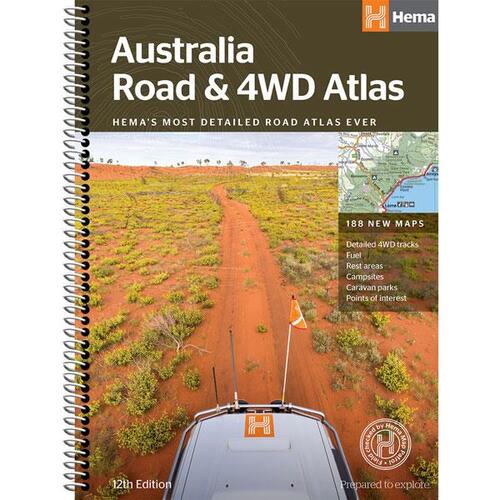 Mobile Phone:
The challenge with using a mobile phone for your 4WD navigation is that you can typically only access Google Maps, which fails as soon as you go out of a reception area. Plus, you don't want to waste valuable phone battery on 4WD navigation, only to find you've run out of juice when you need it most.
You can buy dedicated GPS apps for your smartphone, like the Hema Explorer app. But the problem is still that you need to access the internet for full map access. If you're planning to head off into an area with no phone coverage, you need to download the maps to your device in advance, and ensure you have enough storage space on the device. Apps such as Hema Explorer and CamperX have offline modes. But again, battery life will be something you need to watch.
Electronic GPS Unit:
The great thing about an electronic GPS unit is that they can be updated regularly - just connect to wifi to find updates. Many systems have compass sensors and multi-directional antennas which mean you get an accuracy between 3 and 5 metres- which is pretty accurate!
Some GPS units do more than just help you map your route. For example, the Hema HX-2 Navigator lets you create a personalised journal of your trip (including photos), and you can even access TripAdvisor to help see reviews and plan ahead.
Depending on the model, you can also access warnings about road conditions, which is great if you are heading into the unknown.
GPS units also provide detailed mapping content. Ideally, you want to look for a unit with topographic mapping, which shows contour lines, geographical features, 4WD tracks and unsealed roads.
Also look for a unit that includes points of interest - which are usually things like fuel stops, cafes and shops, or better yet - campsites, dump points and lookouts.
Pro Tip: If you're using your GPS unit for off-roading, it pays to invest in one that will withstand vibrations, extreme weather conditions, dust and moisture.
Brands We Recommend
Garmin:
The market is dominated by the GPS giant, Garmin. There is no one that comes close to the mapping software and features across their range. There are heaps of products in the Garmin range, including dash units, portable handheld units and apps.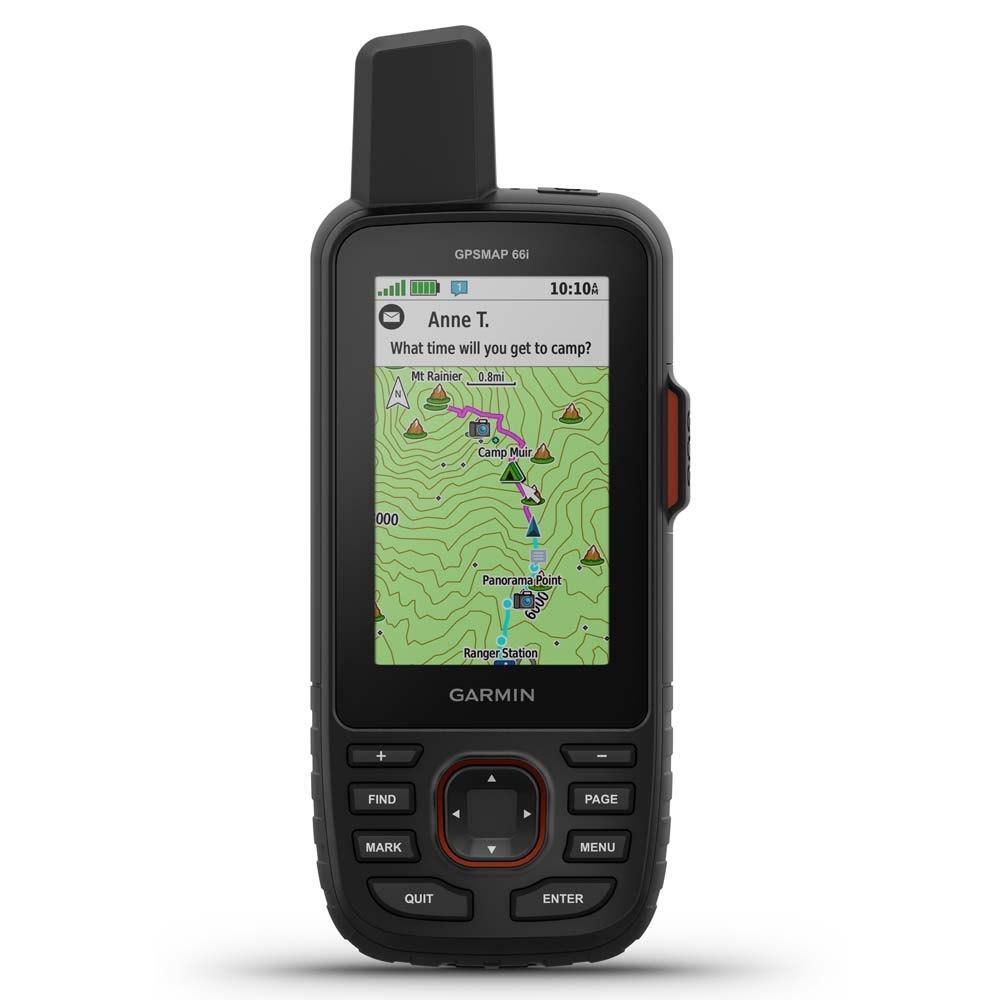 With Garmin, you know you're always getting the most up to date features and maps. Garmin units usually have at least four updates a year, and depending on the model, you can be notified on the Garmin Connect phone app if you have an update.
A handy feature of Garmin units is that its models are backlit so you can see them in any brightness.
Hema Maps:
Brisbane-based mapping company, Hema is another big player in the market. Hema Maps has GPS mapped over 690,000km of tracks and 545,000km of unsealed roads throughout Australia, and uses them in maps, guides, apps and dedicated GPS navigation systems.
When it comes to 4WD navigation, they're tough to beat! They've made it their mission to provide accurate cartographic detail using an on-ground field team called Map Patrol.
A Look At Our Favourite Models
Garmin RV890 MT-S GPS Unit:
The Garmin RV890 MT-S GPS unit allows you to create custom routes to suit the size and weight of your RV. We love this unit because it uses Hema maps and can give warnings for narrow roads, bridges, steep grades, sharp curves and more, meaning you get peace of mind whilst exploring! This unit also comes with TripAdvisor® traveller ratings and you can see campsites even if you don't have any phone signal.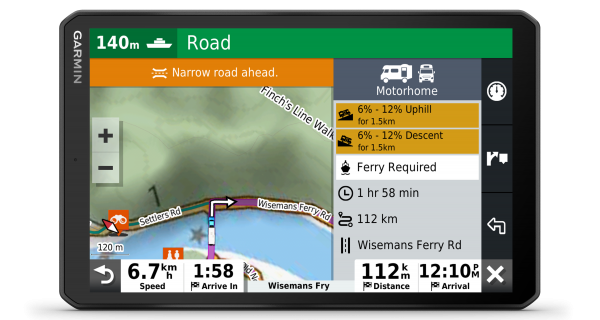 HEMA HX-2 Navigator:
The Hema HX-2 Navigator is a top pick for on-road navigation and off-road navigation.
It boasts 40,000 Hema verified points of interest including campsites, caravan parks, dump points, rest areas, and more. If you want it, you can find it! The unit also lets you connect a reversing camera, eliminating the need for an additional screen on your dash. Genius!
Another feature we love in the HX-2 is that you can mark and upload photos of your trip to create a personalised travel journal which you can share with friends and family through social media or downloadable files. Fuel logs help you budget your trip, if you're heading out for months.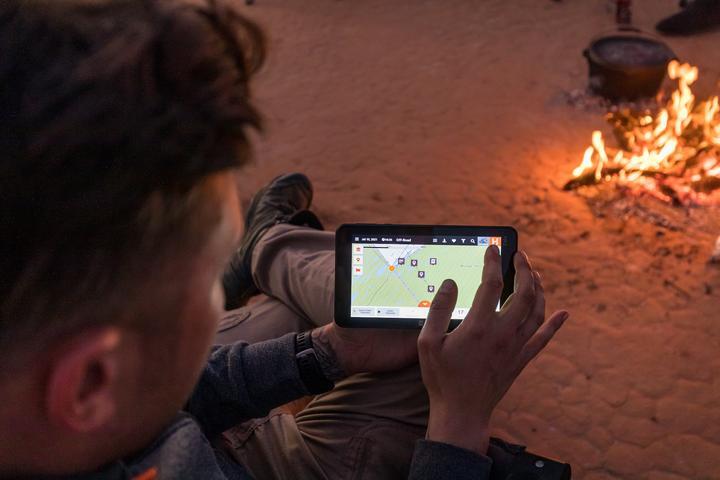 Both Garmin and Hema come backed by a 1 year warranty.
You're now ready to shop our range of 4WD navigation products!
DISCLAIMER* Please note, this advice is general in nature and we strongly recommend consulting the product manual and where relevant, a professional installer.
---
Leave a comment