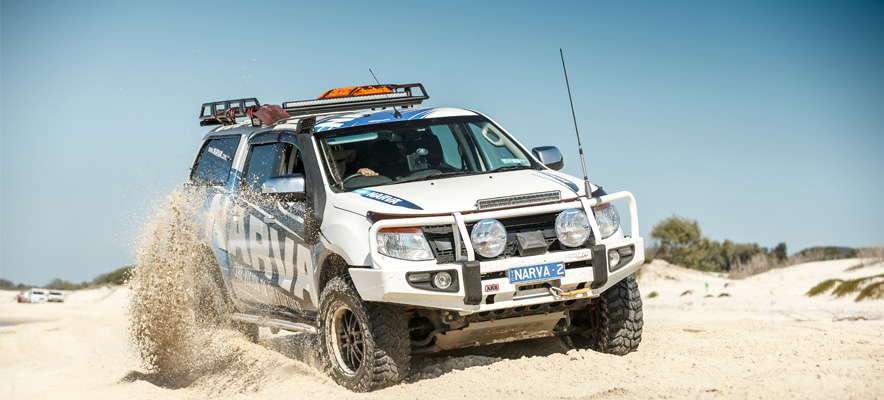 Be prepared to get yourself out of a sticky situation with a 4WD recovery kit. Before you even venture off the bitumen, you should have a basic 4WD Recovery Kit. It's the must-have companion for all your 4X4 adventures.
4WD recovery kits come in all shapes and sizes depending on the adventure. They are filled with the essential tools you need to get yourself out of trouble. To work out which 4WD recovery kit you need, read our buyer's guide:
What Should Be In A 4WD Recovery Kit?
Here are the 9 essential tools you should never go without: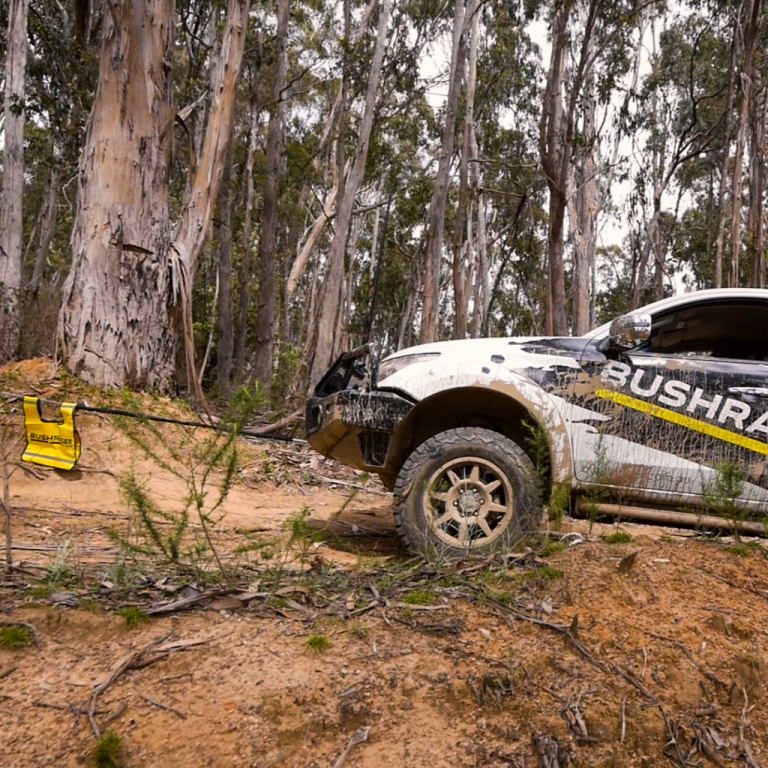 What Conditions Will You Face On Your 4WD Adventures?
Sand, Mud, Water? Work out the conditions you might face before you settle on a 4WD recovery kit. That way you can be confident it has the items to get you out of a sticky spot. The Thunder 4WD Recovery Kit is a great starter kit and comes with a 8000kg snatch strap, tree trunk protector, 2 bow shackles and gloves.
Or take it up a gear with the Hulk 4x4 Complete Recovery Kit, which comes with 8000kg MBS snatch strap, 5000kg MBS winch extension strap, 12000kg MBS tree protector strap, 2 x 4.75t bow shackles, gloves and a 8000kg snatch block.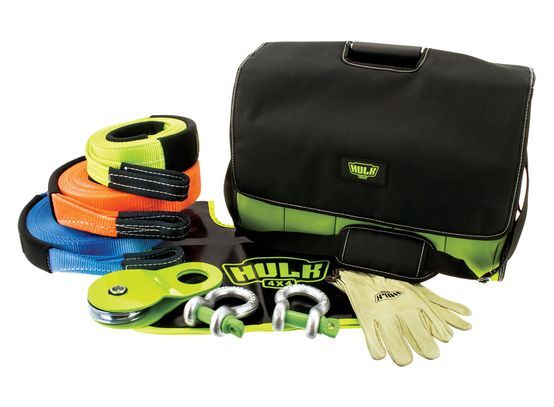 Don't forget to pack your recovery tracks – check out the Hulk 4x4 folding tracks.
Want to make your own kit? We highly recommend recovery gear by Bushranger 4x4 Gear. These products are tried and tested, meaning you can rely on them during your adventures. Their recovery range includes winches, shovels, straps, gloves, safety flags and much more!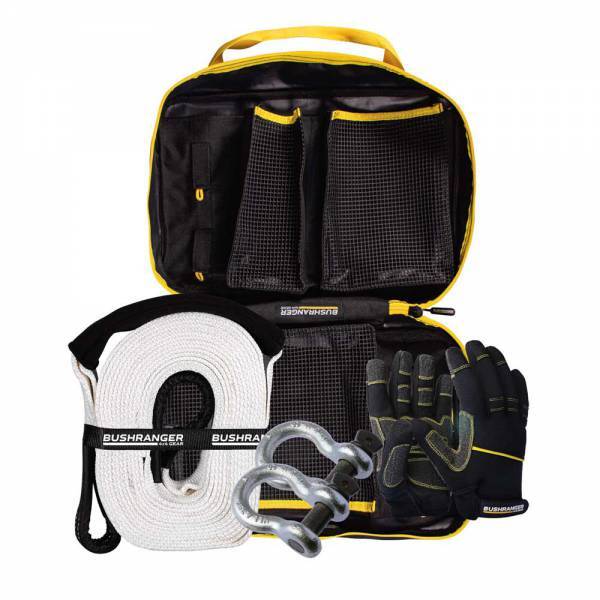 Travelling Solo Or In A Group?
If you're travelling solo, it's best to make sure your kit has everything you might need. But if you're in a group, you can divvy up the gear between the other vehicles and split the load. A winch is a must have for solo travellers. Make sure you add up the total weight of your 4WD set-up (gear, trailers, etc.) and then ensure the winch you are purchasing is 1.5 - 2 times the loaded weight you calculated. We recommend the Bushranger Revo Winches. Regardless of how you travel, make sure you always have a UHF radio to communicate with other drivers. Shop our range of UHF radios from Uniden, Oricom and Thunder.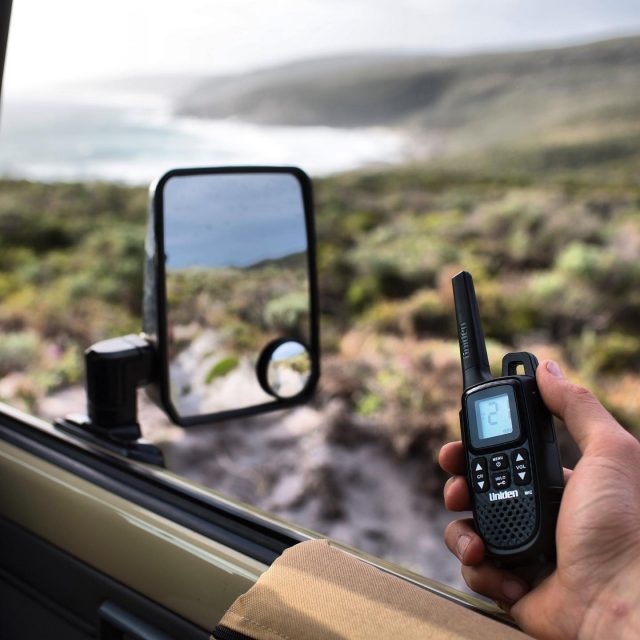 How Often & For How Long Do You Plan On Going Off-Road?
The more frequent and longer you plan to travel off road, the more chance there is of running into trouble at some stage. It's a matter of statistics! The longer the trip, the more kit you will need for emergencies. You might even need to top up your first aid kit depending on how many times you get into trouble.
What Is Your Budget?
Buying a complete recovery kit often works out cheaper than buying each item individually – plus takes the hassle out of having to research every single item you need to ensure you can get out of a pickle! The Hulk 4x4 Recovery Kit is less than $200 and comes with a snatch strap, shackles, gloves and storage bag.
Check out our complete range of 4WD recovery gear today!
DISCLAIMER* Please note, this advice is general in nature and we strongly recommend consulting the product manual and where relevant, a professional installer.
---
Leave a comment