Are you heading into the great outdoors? What will give you the best night's sleep? It's a question of tent vs swag. Head to any campsite and you'll find campers in both swags and tents. But which is the best?
You'll always find people who rave about a good traditional tent over a swag, and then those who swear a swag gives a more comfy night's sleep. But what about the newer rooftop tents and inflatable tents? They have made the tent vs swag debate even more interesting.
In this article, we look at all the options so you can decide once and for all.

Tent vs Swag Debate

TENT
When you're choosing tent vs swag, a tent is ideal if you want a bit more space to spread out, or you're travelling for a group. Depending on the design, a tent will give you lots of room for your sleeping bag and mat, or even a camp stretcher.
There are three main types of tent to choose from:
Traditional camping tent: Great for those on a budget but you have to spend time setting them up and packing them away. Expect to use poles to erect your tent.

Rooftop tent: A more expensive option, rooftop tents are installed onto your 4x4 so you can easily set up when you reach camp. They are an expensive option but the convenience and comfort makes them worth the investment.

Inflatable tent: A newer option on the market, inflatable tents are easy to set up, come in lots of spacious designs. They are expensive, but you won't regret it for family camping trips.

Why Buy A Tent?
The best thing about a tent vs swag is that there are so many different types to choose from! You can choose from a wide range of designs, sizes and features to suit your needs, from room dividers and multiple entrances for larger tents, to lightweight designs for hikers.
Rooftop tents are especially good if you are travelling with your vehicle and only one other person. They keep you above the ground, which is great for airflow and protection against insects. They are not designed for families. The fact that the tent is on your roof also means you save space in your vehicle, but it can affect the aerodynamic flow of your vehicle.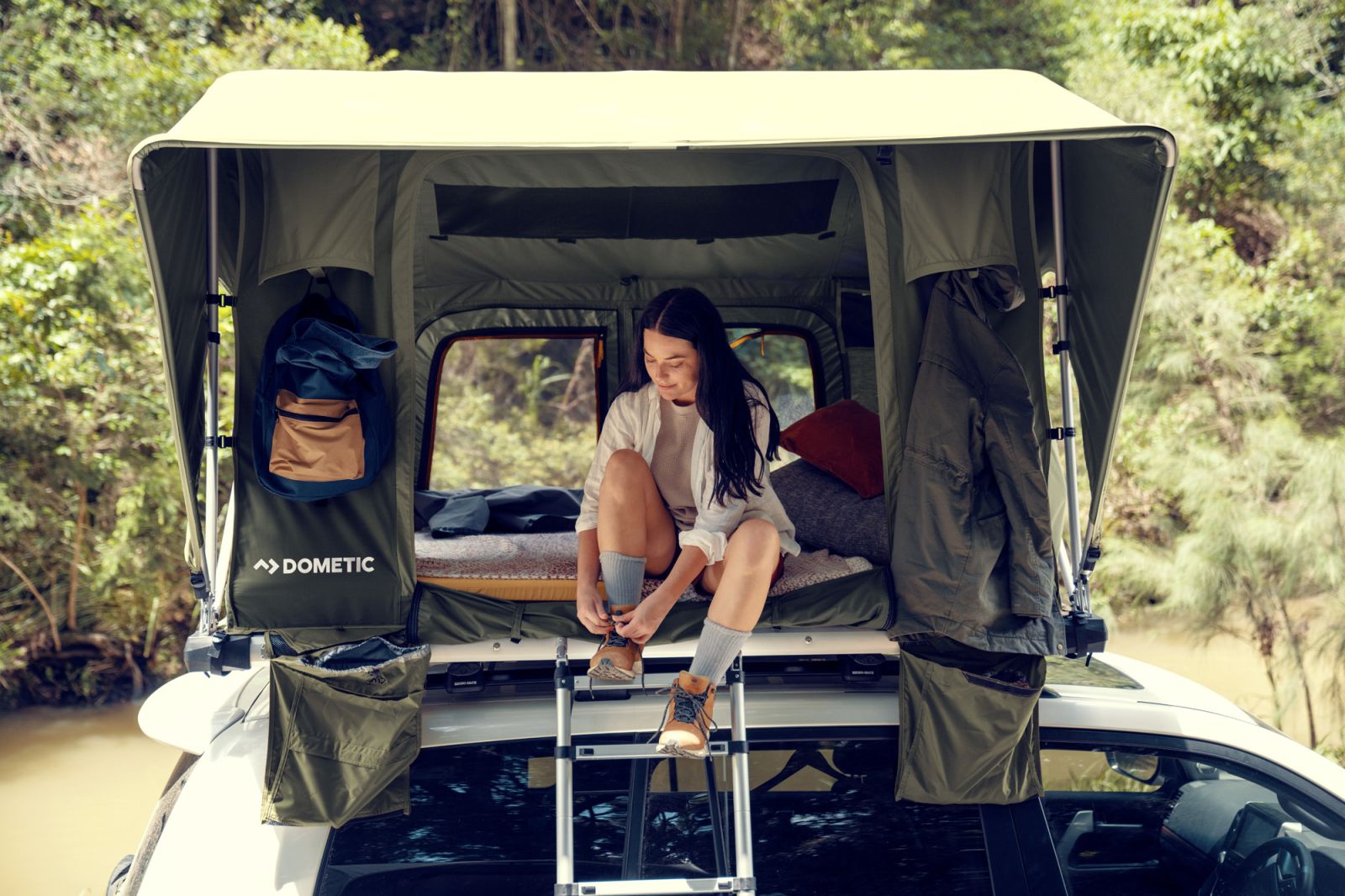 Inflatable tents do not have poles – at least not like a traditional camping tent. The rigid tent poles are replaced by tubes of air which you inflate into the tent using a pump. These air beams provide structure to your tent.


SWAG
A swag is a portable camping shelter usually made of canvas. It is smaller than a tent and typically comes with a foam mattress so you can easily set it up. Think of it as a large, covered sleeping bag. It covers your whole body to protect you from the elements (and bugs!). Traditionally, swags were designed for one person, however you can now buy double swags for two people. There are lots of different designs, including a simple envelope shape (the canvas sits over your face), swags with poles and even swags with entrances from one or both sides, or the top.


Who Are Swags For?
When weighing up tent vs swag, you should consider a swag if you're travelling as a single or couple, and you are not travelling without a 4x4 (if you have a 4x4, we highly recommend a rooftop tent!). If you're sharing a swag, make sure you are comfortable with the other person. Swags are designed to be small and cosy – which can be an issue if the conditions are hot and humid. They don't have the same airflow that you'll get in a tent and you don't get much headroom.

Why Buy A Swag?
There are lots of advantages to swags, but they're not designed for every traveller.
Price: Cost depends on lots of things, including material, size and features. They tend to be cheaper than high quality tents at around $200 - $600. The cost depends on a variety of factors including: material, size, and features.

Range of features: You can choose from a wide range of design features for your needs, including pockets, waterproof design, and extra poles.

Easy to set up: Swags are perfect if you want a quick, no-fuss setup. You can be set up in as little as 60 seconds.

Comfortable: It comes down to the thickness of the mattress, but swags are typically a comfy option for sleeping in the great outdoors.

Durable: Swags are made from thicker, high quality materials which makes them a durable shelter from wind and rain.

Size and Weight: Even though they're smaller, swags are constructed from heavier fabrics than tents - such as cotton, PVC, polyester or poly-cotton. This is great for durability and water-resistance but not for carrying for long periods. Due to their weight and bulk, tents are a better option for hikers. Even double swags can be too big to fit in smaller passenger cars, which means it's worth getting a roof rack to stow your swag.

Brands We Recommend

Dometic Inflatable Tents:
The most innovative range of inflatable tents to hit the market is by Dometic. It includes spacious 4-person and 6-person tents in different designs to suit your needs. Dometic is a premium brand, which means you are getting top quality but you pay a hefty price tag for it. In the battle of tent vs swag, the Dometic range could help swing the tent vote hands down!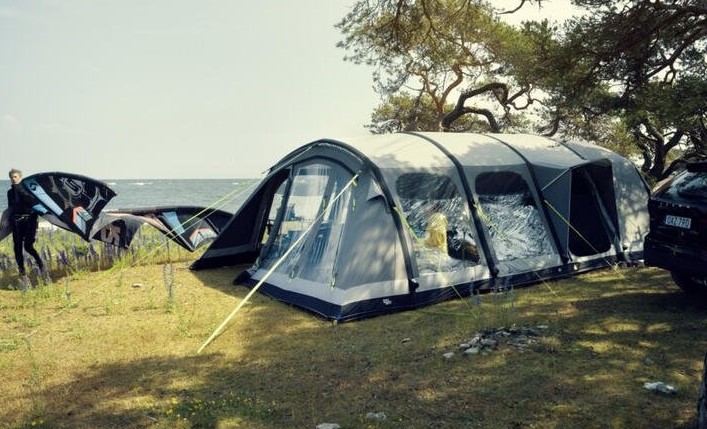 Front Runner:
Another premium brand, Front Runner offers brilliant rooftop tents for 4WD adventures. Front Runner offers rooftop tents that mount to the top of your Front Runner Roof Rack for quick, convenient, and comfortable shelter for two people. There are also annexes to add on for even more space underneath.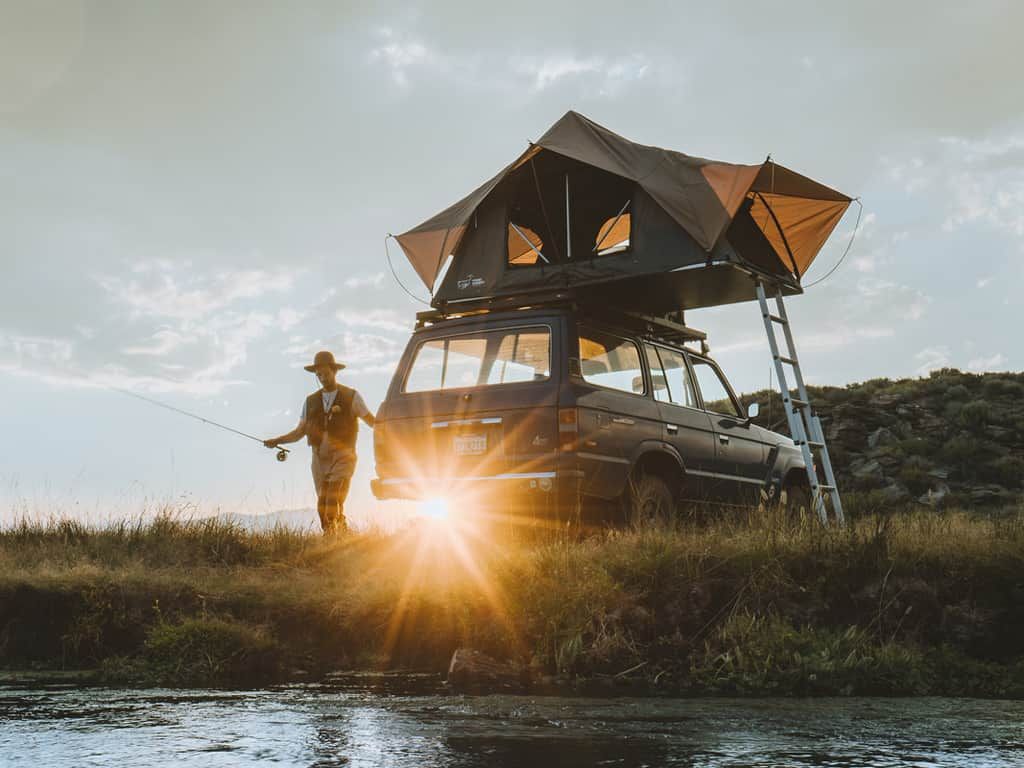 Weisshorn:
Weisshorn is an everyday brand for swags. They aren't the top range on the market, but you get the benefit of a wide range to choose from at great prices. Weisshorn offers swags for different needs, including a biker swag, single and double swags, freestanding swags, and a choice of colours.

BlackWolf:
If you're looking for good, affordable tents, BlackWolf has it covered - literally! Choose classic dome tents for two, three, four or six people. You can also choose the Mantis Ultralight (UL) tents which are lighter and more compact than the original Mantis tents. Plus they have lots of features including vents on the head and foot, internal pockets and lightweight cordlock peg points.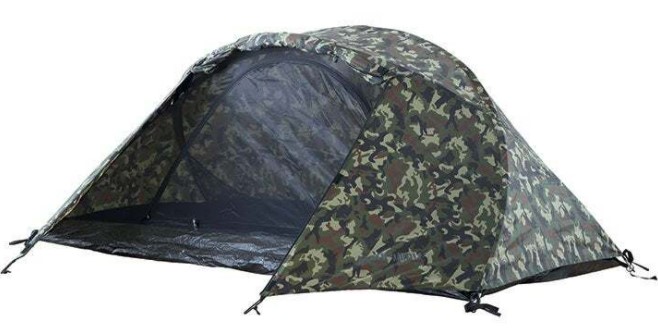 Explore Planet Earth:
Another affordable tent brand is Explore Planet Earth. From the Spartan 2 and 3 person tents to the speedy pop-up tents and even the Bellbird 8 person glamping tent, Explore Planet Earth has a wide range of tents to choose from at value-for-money prices.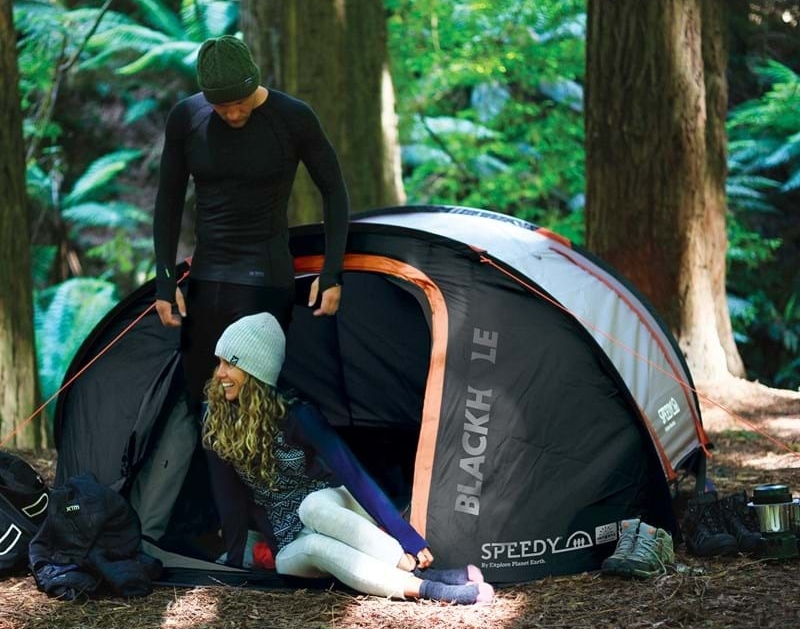 Other Accessories You May Need:
It's not just a matter of tent vs swag, you need to consider lots of other camping essentials to create the perfect camp set up:

Tent vs Swag: The Verdict
Which one is better? It completely depends on your personal camping style. If you like a cosy setup, a swag is for you. If you need space to spread out and are travelling with more than two people, a camping tent is a good pick. But if you have a bit more money to spend, don't rule out the inflatable tents and rooftop tents. The choice is yours!

View Caravan RV Camping camping gear here!


DISCLAIMER* Please note, this advice is general in nature and we strongly recommend consulting the product manual and where relevant, a professional installer.