Stay Cool With Evakool
Evakool products are known for their quality and performance and the Evakool Elite upright refrigerator range and drawer fridge are no exception.
Evakool Elite Upright Fridge/Freezers
The Evakool Elite caravan fridge range has been the natural progression from their ever-successful Platinum series range of upright refrigerators/freezers.
Evakool says the Elite range is the culmination of two years of research with the goal in mind, and that was to design an upright fridge that ensured ease of access and, most importantly, quiet, efficient and reliable operation anywhere in Australia.
The Elite is available in three models:
• EL 81 – 81 litres (59 fridge/22 freezer)
• EL 145 – 145 litres (105 fridge/40 freezer)
• EL 208 – 208 litres (168 fridge/40 freezer)
All Elite upright fridge/freezers feature a fridge in the top section of the unit with a separate pull-out freezer drawer below, allowing ease of access to the freezer in confined areas.
Other features include:
• Secop PBC 2.5 compressor (equivalent to Danfoss BD 50) for whisper-quiet, reliable operation.
• The two larger models (EL 145 and EL 208) are both powered by two compressors. One operates the fridge and the other the freezer, ensuring the unit offers maximum performance in both compartments at all times.
• Temperature range – fridge: minus 5ºC to 10ºC, freezer: minus 5ºC to 18ºC.
• Self-diagnostic fault system, low-voltage protection and externally mounted condenser for improved performance.
• Modern-design cabinets in a matte black finish, steel cabinet and doors, reversible doors and interior light.
• New cabinet design includes mounting frame and a freezer drawer for ease of access
The Evakool Elite upright range is ideal for use in caravans, RVs, boats and homes relying on 12V or solar-generated power.
Evakool Drawer Fridge/Freezer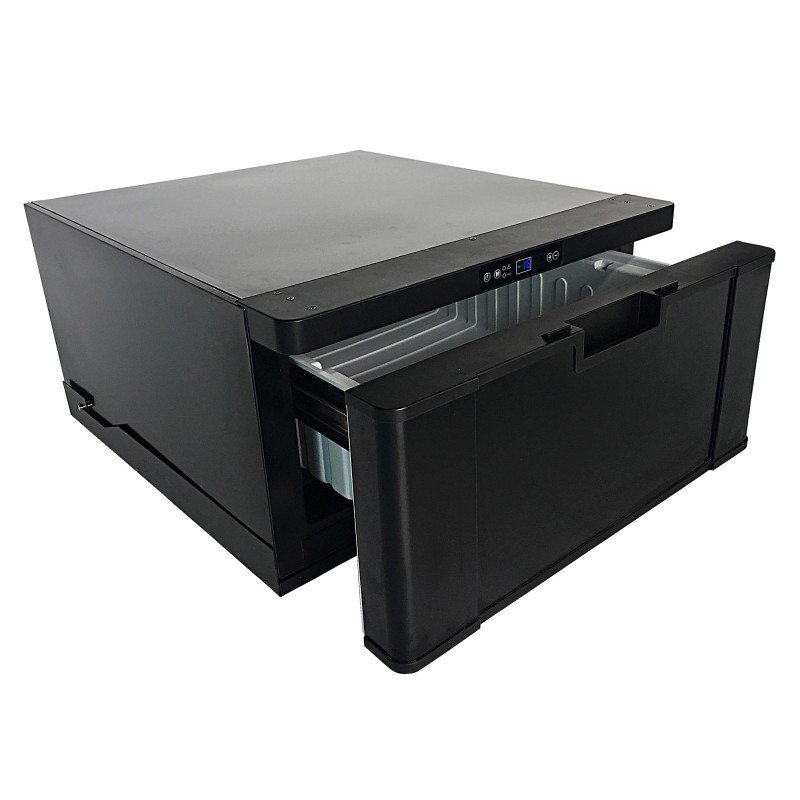 When it comes to the 40-litre drawer fridge/freezer, the Evakool DC 40 Drawer Fridge is the only unit in its class that operates as either a fridge or as a freezer. The Evakool DC 40 measures just 325mm high and has been purposely designed so that an unused area in a caravan or RV (e.g. under the beds) can be converted into a fridge or freezer.
Features include:
• Fully insulated powder-coated metal cabinet.
• Easy-to-use digital controls with LED display.
• Turbo mode for faster cooling.
• Self-diagnostic fault system and low-voltage protection.
• Easy to open and slide thanks to secure closing mechanism.
• Removable internal tray for easy cleaning.
The DC 40 offers the convenience of a fridge that is easily accessible from the outside of a caravan or RV, reducing the need to continually enter the van. The DC 40 isn't just ideal for caravans – it can be fitted to camper trailers and even the back of the family 4WD.
For more information contact: Evakool 07 5492 7777 email: sales@evakool.com visit: www.evakool.com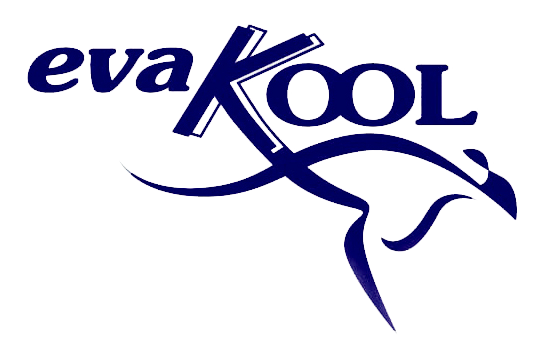 This article is an extract from CCA Magazine issue 9 February 2019.
DISCLAIMER* Please note, this advice is general in nature and we strongly recommend consulting the product manual and where relevant, a professional installer.
---
Comments (1)
Mark

I have a EL145. App 4 yrs old. When the temp setting is set at 8 the fridge will pull down to -2 then will heat up to 12. The gauge on the fridge does not change. I am running a secondary temperature gauge to check this. I am restarting the fridge by lowering the temp manually to 0 then resetting it to 8. It never used to run like this only just started.

By:

Mark Collins

on 5 May 2023





www.caravanrvcamping.com.au Response
Hi Mark, you best bet would be to contact your closest Evakool Service Agent on the link here https://www.evakool.com.au/stores?type=2
---
Leave a comment