Solar Panels

Need help? Click here:
Camp Anywhere in Australia with our Caravan Solar Panel Kits
We all love to get out on the road and spend time appreciating the beauty of the outdoors as we explore what this great country has to offer. That said, we do allow ourselves some luxuries to ensure we can still relax and enjoy ourselves without too much effort involved. From lights to cooking, electricity makes travelling abroad a much smoother process, but powered sites aren't always easy to come by and end up costing more to book.
In addition, there is absolutely no access to electricity when camping or parking your caravan in truly remote areas such as national parks. With caravan solar panels from Australia's one stop RV shop, you can have easy access to economical, eco-friendly power no matter where you go!
Our Range of Panels:
We stock portable and folding solar panels/blankets in various sizes and wattage, along with a number of accessories and components such as regulators, power cables, mounts, carry bags and more. We believe that it shouldn't break the bank to truly enjoy your journey, which is why we ensure every product on offer is competitively priced. We are the motorhome, trailer and camping specialists — whatever you need, we have you covered!
Not only do we offer an extensive range of portable solar panels but we also have caravan solar panels! These panels attach to the roof of your caravan and will collect energy while you're on the road or stopped! Our range of caravan solar panels starts as small as 20W and goes up to a whopping 720W bundle! Make sure to look out for a reputable brand such as Enerdrive, Redarc or Victron when shopping for these panels. These brands not only have high quality products that will ensure your caravan is fully powered, but they come with extensive warranties in the off chance something does happen to your panels!
Let's run through the pros and cons of each solar panel type so you can determine which is best suited to your needs!
Portable Folding Solar Panels:
With portable solar panels for camping or caravans, you can keep your batteries charged at all time with a quiet, low-maintenance and affordable power source. Folding panels are the go to solution to those looking for affordable panels. These panels are fairly easy to setup and can be moved around your campsite to chase the sun during the day. The only downsides of these panels are their size and weight. Unfortunately, folding panels tend to be quite bulky and heavier than their counterparts. It is therefore important to ensure you firstly do not exceed the gross vehicle mass and secondly you have space in your vehicle to store the unit.
Verdict: portable solar panels are the best solution for infrequent campers and those on a budget!
Portable Solar Blankets:
If you're short on space, want flexibility and you have no budget, we highly recommend checking out our portable solar blankets range. Portable solar blankets are convenient above all else. These panels can be positioned anywhere around your campsite including on the windscreen of your vehicle, over your awning, on the ground or hung from the back of your caravan. Then once you're finished, these panels fold up to become much smaller than their counterparts. Although these models are more expensive the foldable and fixed options, they are highly efficient and durable.
Verdict: portable solar blankets are the best solution for frequent campers and 4WD owners.
Fixed Solar Panels:
Choosing fixed solar panels is a very smart choice if you own a caravan or 4WD. The units are easily setup and installed on the roof of your vehicle, meaning you won't have to unpack them everytime you move camp. Not only this, but they are very cost effective, being the cheapest solar solution of the three. The only downside of these panels is that you will have to position your vehicle directly in the sun for full efficiency. However, it is important to note these panels can be charged while you're on the move - so if you tend to frequently move locations this might not be as much as an issue for you.
Verdict: fixed solar panels are the best solution for caravan and 4WD owners.
Generator vs Solar Panel:
Often there is another power option to consider besides solar: a generator. Let's run through the pros and cons of each:
Pros of Generators:
Are not weather dependent
Generators can charge a battery quicker than solar
An appliance / electronic can be plugged directly into a generator to run
Generators do not need to be installed
Cons of Generators:
Generators can be noisy compared to panels
You must purchase and store fuel during your trip
Generators add weight to and take up room in your setup
Pros of Solar:
No emissions or fumes are emitted into the environment
Solar panels are quiet
There are no additional costs once solar is purchased and installed
Cons of Solar:
Solar panels require good weather to run
Solar panels take a while to charge batteries, meaning they may not be enough to power high power drawing electronics/appliances
You must install or pay someone to install fixed solar panels
Verdict: Choosing between a generator or solar panels isn't as straight forward as it may seem. Both have strong arguments for why they should be the pick of the bunch. Our solution is actually to have both a generator and solar panels in your setup! This ensures you are able to run larger appliances like a caravan air conditioner, you always have power if you run out of fuel and you have power if a storm rolls over!
Order Online for Prompt Delivery:
Instead of heading into the shop, browse our range with just a few clicks from the comfort of your own couch! We offer prompt delivery of both standard and folding solar panels for caravans and camping throughout Australia, and are more than happy to take orders over the phone if you prefer. Call 1800 RV PARTS (1800 787 278) to put through your purchase or make an enquiry and our experienced staff will give you everything you need.
Post Purchase Maintenance Tips:
Once you've received your solar panels (whether fixed, portable or foldable), we recommend maintaining your panels with a few easy steps to ensure they last:
Wash down your panels regularly removing dirt, dust and animal droppings
Ensure you wash off all soap residue after washing down your panels
Replace parts of your panels are regularly as instructed by the manufacturer
Monitor your solar panels regularly and contact a service agent as soon as possible if there is a performance issue
Some Of Our Best Sellers:
Baintech 300W Monocrystalline Solar Blanket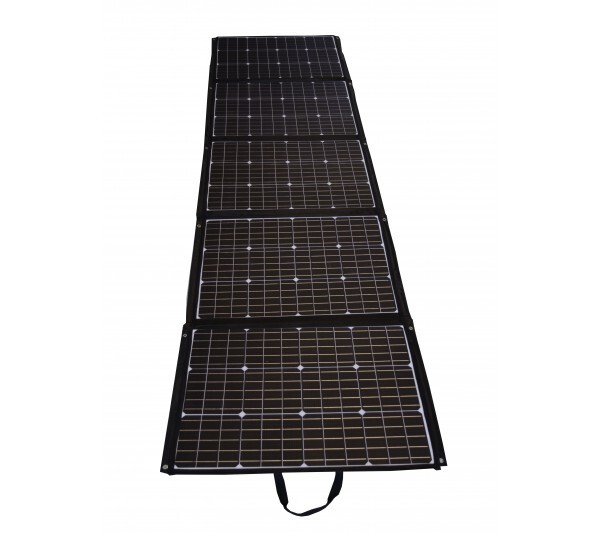 Evakool 160 Watt Solar Panel Bi-Fold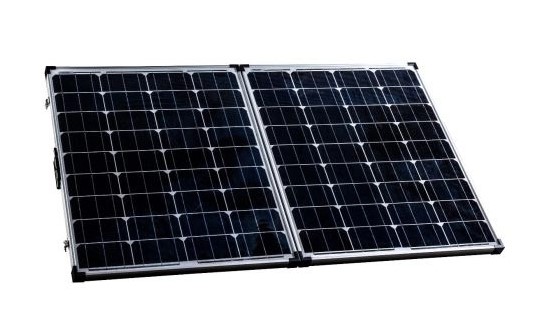 Enerdrive 2 x 160W Solar Panel with Installation Kit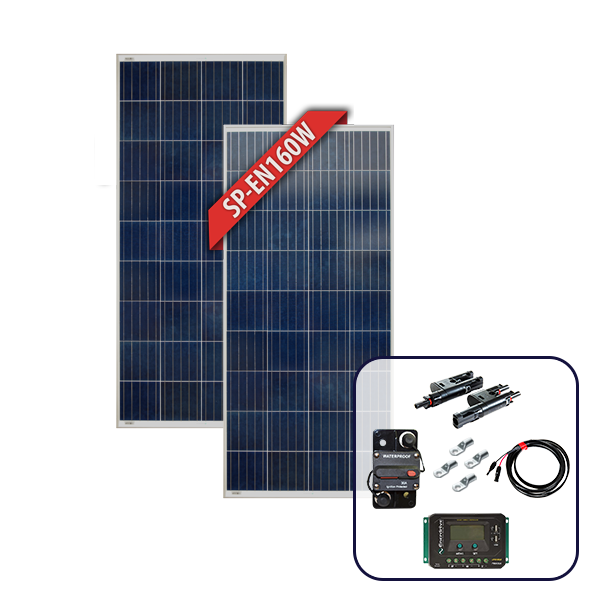 Read More...