Modern caravanning lifestyles have seen major upgrades in recent years and modern caravan awnings are responsible for many of them. High-performance, heavy-duty and versatile awnings have significantly added to the functionality of the typical caravan. From creating a nice semi-covered 'veranda' right outside your parked caravan, to actually doubling its effective space, there's a lot you can do with the right awning. Read on for some useful guidelines on choosing the right awning for your caravan.
Types Of Caravan Awnings
Before moving on to figuring out your specific awning needs, it's good to be aware of the common types of awnings currently on the market.
The traditional awning is affixed to the body of the caravan, and consists of a roof and changeable walls. A modular version of this awning, the annex, can be connected to other awnings, increasing the available covered area outside the caravan. Other awnings can take the shape of the leaning porch, which protrudes from the caravan as a roof and three walls, or the freestanding awning, which as the name suggests, is a standalone structure with a roof and four walls. Another type of awning, the sun roof, has a more minimal design with just a roof and no walls.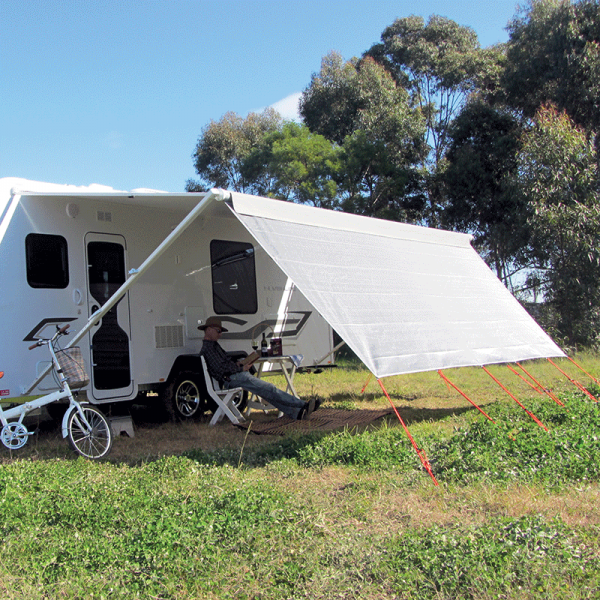 So now that we know the kinds of caravan awnings available, let's go through the selection process.
What Are Your Spatial Requirements?
This is a pretty straightforward question, and one that more or less decides the kind of caravan awning you're going to go with. For starters, how many of you will be travelling together? A small leaning porch or annex might be sufficient for a couple, but if you're part of a large group, you'll probably need a larger awning that can accommodate 4-5 people at once.
A related question governs the activities you'll be engaging in. Do you just need some semi-open space to read or nap in? Or are you looking for something that can accommodate a group activity such as a family dinner? Even if you're caravanning solo, you might want to host a few get-togethers or happy hours with other travellers, which will again need a little extra space.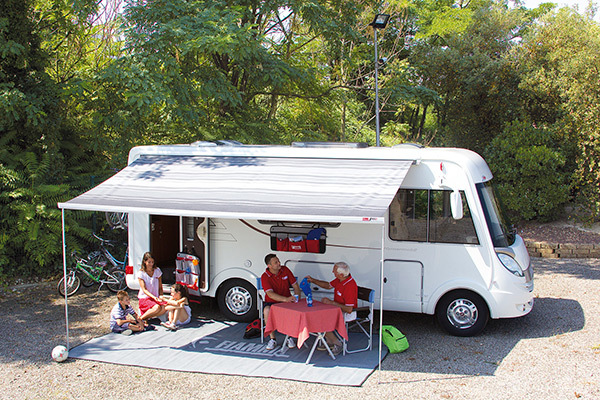 Is Your New Awning Compatible With Your Caravan?
The size of your chosen awning must respond not only to your spatial and functional requirements, but also to the dimensions of your caravan. Unless you're springing for a freestanding awning, you would need to take accurate measurements of the body of your caravan, and tally them with the size of the awning you're purchasing.
For starters, measure the height of your caravan, from its roof to the ground. This is important because the legs of the awning you install will have to reach all the way to the ground. Another important consideration, and one that is commonly neglected, is the location of doors, windows, lights and cables on the exterior of your caravan. You wouldn't want these to obstruct the installation of your new awning.
What's The Ideal Awning Material?
There's no single answer to this question, but you can certainly narrow down your options by understanding the pros and cons of various awning materials.
For example, polyester awnings come with the advantages of being lightweight, quick-drying, and easy to install and remove. If your caravanning trips are usually completed over a weekend, these light, generally inexpensive caravan awnings would be perfect for you. However, if you typically head out for longer periods of time, and more than a few times a year, you can consider investing in a heavy-duty awning made of acrylic, Tyvek, or any other material offering sun, UV and water protection.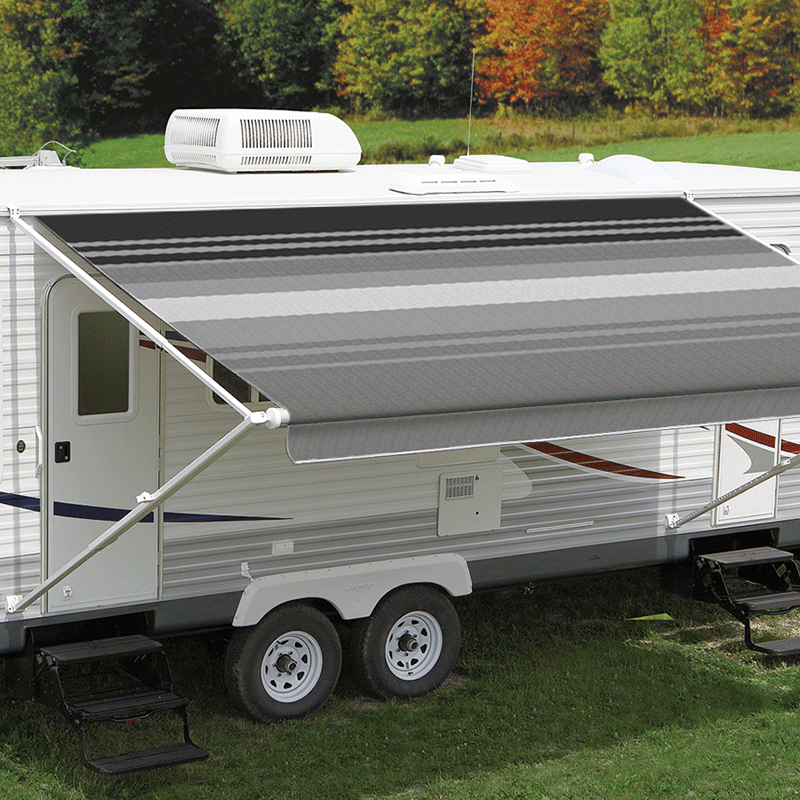 The above questions will get you off to the right start, and help you shortlist the kinds of caravan awnings that'll work well for you. Beyond this, you can examine your budget constraints and lifestyle preferences to zero in on your final choice. So go on; find yourself the perfect awning and get more out of your caravanning holiday!
DISCLAIMER* Please note, this advice is general in nature and we strongly recommend consulting the product manual and where relevant, a professional installer.