Caravan Batteries
Supercharge Your Caravan Trip with Deep Cycle Batteries
Any hardcore caravan enthusiast can tell you that having a battery is an important part of preparing for emergencies.
You would never want to embark on a large voyage without one. Secondly, batteries are also crucial to enjoying many of the caravan camping activities available to you while on the road. We, at Caravan RV Camping, have hand-selected a large variety of battery options geared towards fulfilling the needs of every camping demographic. Our collection includes various models of deep-cycle batteries and AGM batteries from brand-name companies, including Camec, Lion, Ritar & Waeco. We also offer replacement Break Safe batteries compatible with both the 2 and 4-wheel Break Safe units. Camec specializes in AGM batteries, presenting their customers with high-quality models such as the popular Camec SLA Fully Sealed AGM Battery (with 120 Ah over 20 hour/1.75V per cell discharge rate). Lion fans, however, can choose from two of their 12V AGM Deep Cycle Batteries: the Lion 100Ah model and the Lion 120Ah model. Lastly, our battery collection also includes any battery accessories or options you may need, such as battery boxes (small, large, and Arkpak-branded) and Waeco custom chargers, like the Waeco PerfectCharge DC08. For additional electrical components (such as solar panels, lights, and inverters), simply click here.
Hundreds of Quality Camping Products in One Convenient Place
Finding quality camping and RV products online can be difficult, but the struggle is now over. Caravan RV Camping, Australia's leading source for all things camp-related, is hitting the web with an enormous online catalogue featuring a variety of innovative camping and RV-related products. Browse through our selection of premium name-brand items, from companies such as Camec, Dometic, Thetford, Fiamma and more!. Explore our extensive online catalogue now and feel free to drop by our Sunshine Coast storefront location or to contact us via phone at 1800 RV PARTS (1800-787-278) for any questions you may have. We look forward to making your next camping trip unforgettable!
Some Of Our Best Sellers
Camec 120 AH SLA AGM Battery Fully Sealed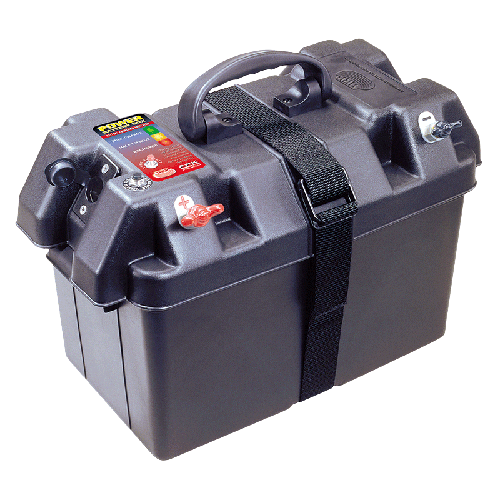 Read More...