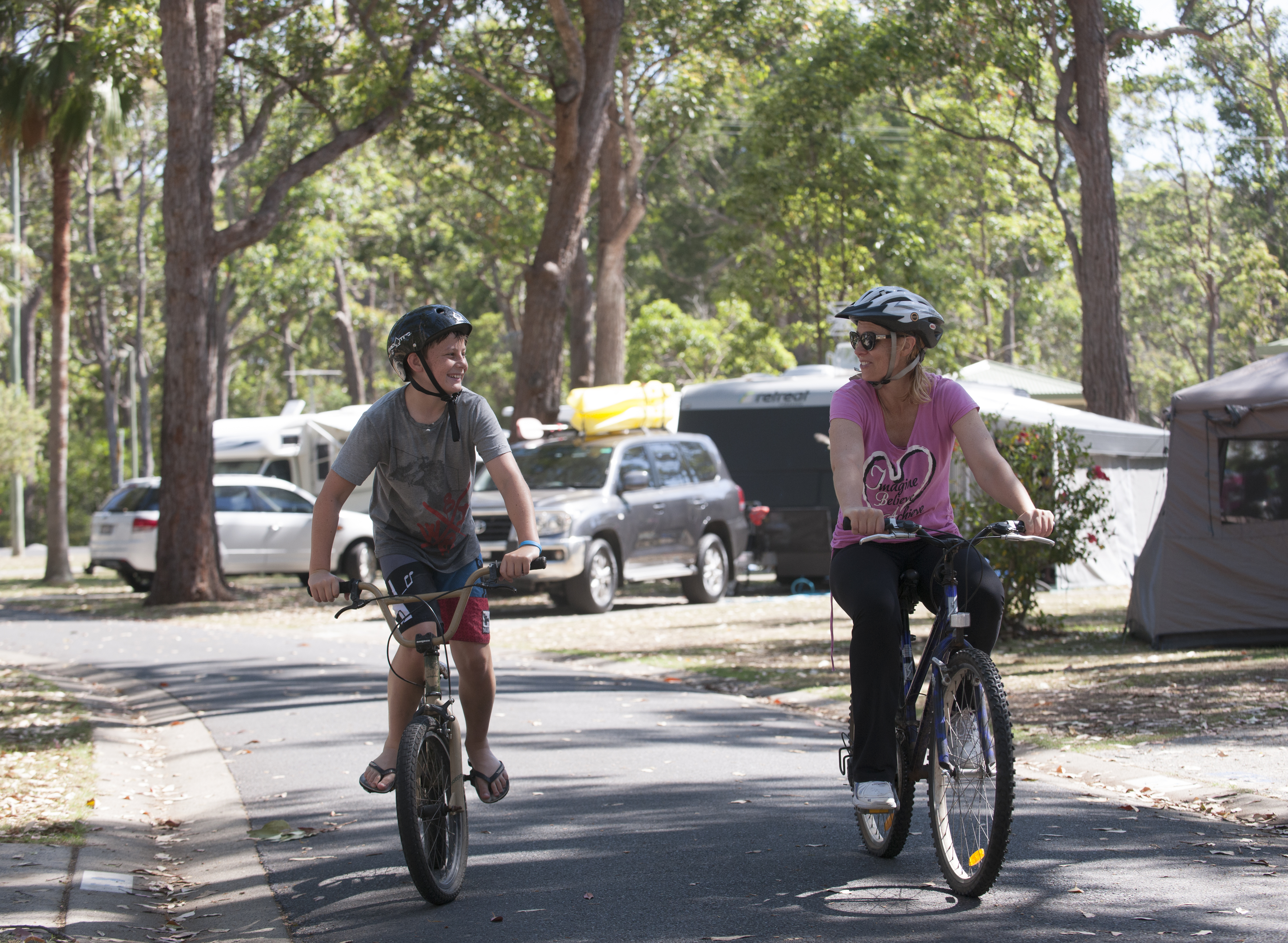 Caravan Accessories
Preparing for a caravanning expedition can be stressful. Like any other vacation, a caravan trip requires lots of preparation and planning. New campers, however, are at a disadvantage. How do you know what you need to bring if you've never been caravanning? The following few sections will be going over a few of the standard items you should be bringing along with you during your caravanning adventures.
1. Fresh Water Tank
Daily tasks like cleaning, showering, cooking, and drinking require fresh water. If you will be camping somewhere with a fresh water supply, you won't have to worry about obtaining water but you will still need a way to store it. Caravans can be set up to draw water out of your fresh water tank via a few different ways that include: a gravity fed tap, a 12volt pump or if you have access to mains water you can draw from the existing pressure suppllied from the mains. Either way it is not uncommon for caravans to be set up with multiple tanks and over 200L of fresh water on board.
2.

Grey and Black Water Tanks
When you're finished using your fresh water for tasks like cooking and cleaning, you are going to have to dispose of it. This used water is referred to as "grey" water or waste water. It is now mandatory to carry as much grey water storage as fresh water so that it all can be disposed of properly when there is no grey water disposal facilities available.
Used toilet water is NOT considered grey water and is often called black sewage water and has to be disposed of at the allocated black water sewage dump points. Black water or septic tanks are generally a 20L approx portable cassette tank that is part of the toilet and can be removed for emptying quite easily. Motorhomes generally have have tanks that allow you to pump out via a sewage hose instead of removing the cassette tank.
3. Cleaners and Toilet Chemicals
Toilet chemicals are used to aid the breaking down of the tissue paper and tank contents. The chemicals also can eliminate any odours that seem to make there way into your caravan. Toilet chemicals come in many different varities that include sachets, tablets, liquid and powder forms. There are a wide variety of environmently friendly bio-degradable products available aswell.
4. Caravan Locks and Clamps
You never want to return from emptying your waste tank to discover that your beloved caravan is gone. Although most insured caravans are required to adhere to certain security standards, caravan locks are always recommended as an added measure.
Hitch locks, as their name suggests, are locks placed on the hitch that prevent the caravan from being connected to a vehicle until it is unlocked by the owner. Wheel clamps, on the other hand, are devices that lock on to your wheels, making it impossible for the wheels to roll or move.When purchasing hitch locks and wheel clamps, always be sure to check that they are compatible with your specific caravan.
With these caravan accessories, your first-time caravanning adventure is already off to a great start.
DISCLAIMER* Please note, this advice is general in nature and we strongly recommend consulting the product manual and where relevant, a professional installer.