2017 Public Holidays You Can Make the Most of This Year
Author: Tahlia Maynard Date Posted:12 January 2017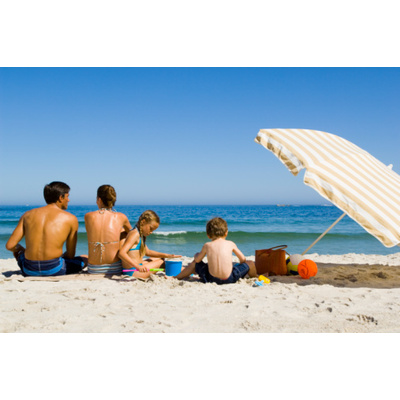 With a little bit of planning you can make the most out of 2017 with more time holidaying and less time working!
2016 is done and dusted, and once again, the New Year is here. Resolutions are being made, some to be kept and others to be brushed under the carpet. Greetings and good wishes are being passed around and promises of meetings being made. If you haven't downloaded our free 2017 Bucket List for Adventurers you can get your copy here. This time of the year is always the best, with its prospects of fresh starts and complete do-overs. Which is why it's also the perfect time to plan your holidays and getaways for the year, before work and other commitments catch up with you!
We've put together a list of long weekends in 2017 that you can use for a perfect little caravanning break.
Thursday January 26, Australia Day
When a Friday or a Monday isn't an option, we've got to work with what we have. Since you're just getting out of the holiday season, it's understandable if you're feeling a little blue as you prepare to get to work again. Well, there's a silver lining in just 3 weeks from now, in the shape of Australia Day, the last Thursday of January. Take Friday off and you could be enjoying a cushy 4-week getaway anywhere in Australia!
Monday March 6, Labour Day (WA)
Residents of Western Australia, plan your Labour Day getaways now, while there's time to make the most of early bird tariffs! For ideas on where you can head out to, check our travel guides section.
Friday April 14 -Monday April 17, Good Friday-Easter
Campsites around Australia are usually booked well in advance for the Easter holidays, so you'd do good to know the dates well in advance too! 4 days are quite sufficient for a caravanning trip to a destination near your location. And if you're in Tasmania, you can club April 18 (Easter Tuesday) with your itinerary and enjoy 5 days off! Check out our travel guide for ideas.
Monday May 1, Labour Day (QLD, NT)
Residents of Queensland and Northern Territory, the Labour Day long weekend can be the ideal time to head out to the coast for some sun, sand and sea before winter takes over.
Monday June 5, Western Australia Day (WA)
here's hardly a better way to celebrate Western Australia Day than to immerse yourself in one of its many natural delights! Check out our travel guide for WA destinations you can visit for a short 3-day caravanning excursion.
Monday June 12, Queen's Birthday
A public holiday for most parts of Australia, barring Queensland and Western Australia, the Queen's Birthday on the second Monday of June is ideally placed for a quick winter camping getaway.
Monday August 7, Picnic Day (NT)
Celebrate Picnic Day camping in any of Northern Territory's lovely caravanning destinations. This 3-day long weekend is ideally placed to get you some quick nature therapy for your city blues.
Monday September 25, Family & Community Day (ACT)
ACT residents, this one's exclusively for you! Join your kids on their 3rd term holidays and head out for a quick camping holiday. And, if you live in Western Australia, September 25 also happens to be the Queen's Birthday.
Monday October 2, Labour Day (NSW, ACT, SA)
The Labour Day holiday in 2017 will fall on 2nd October for residents of New South Wales, Australian Capital Territory and Southern Australia. Gear up for some springtime camping fun! Those of you in Queensland, October 2 also happens to coincide with the Queen's Birthday celebrations.
Christmas 2017
And as an added plus, Christmas in 2017 falls on a Monday! So you can enjoy 4 days off, from 23rd to 26th December without using any annual leave.
2017 is filled with long weekends and we couldn't be more happy about it! Make the most of it by planning ahead, so you can enjoy every minute of your time off to the fullest. Happy caravanning!
---
---