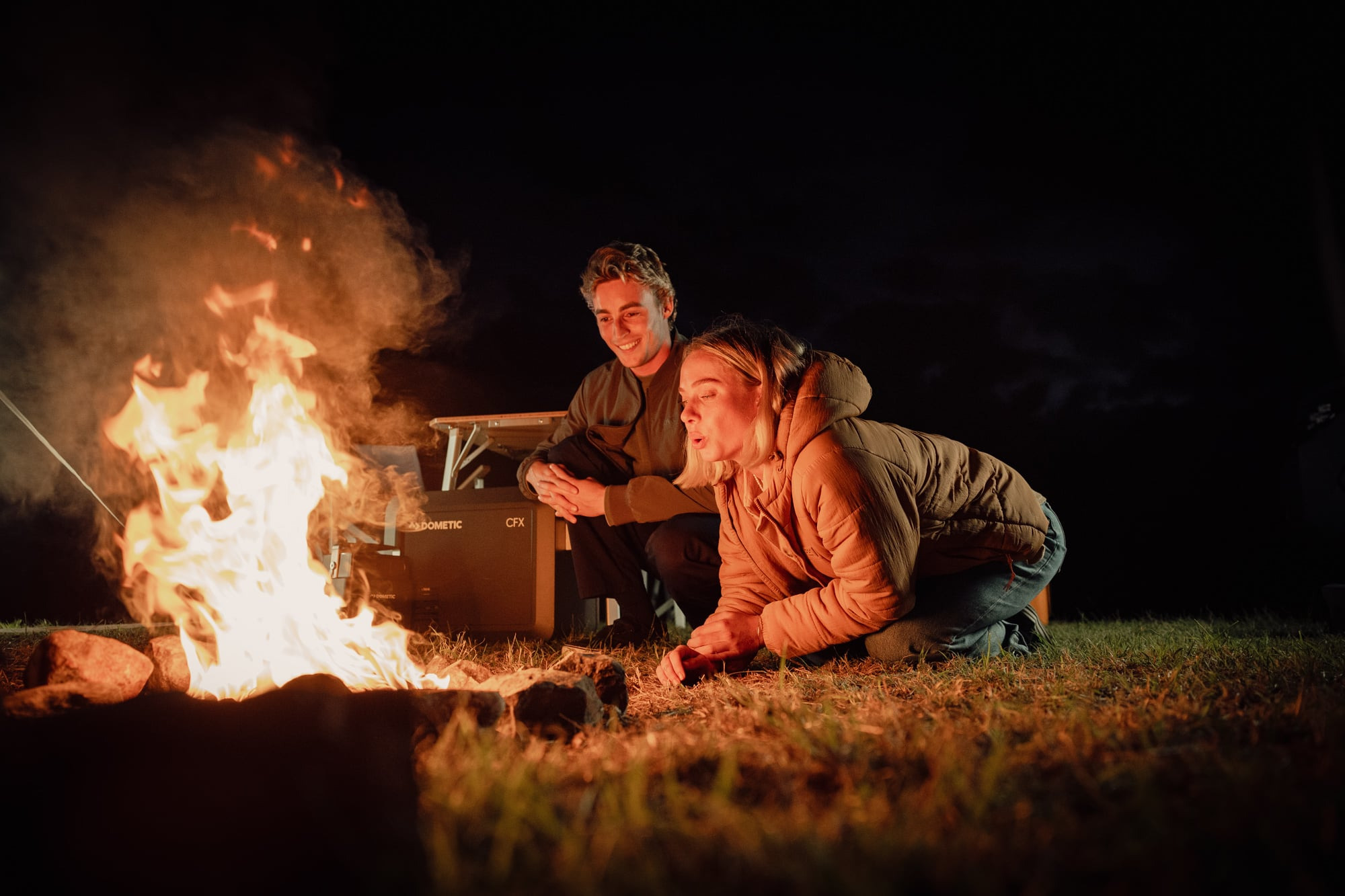 Planning a winter camping trip? No need to rely on your thermal leggings and hot water bottle to stay warm - we've got the lowdown on the best winter camping gear to keep you cosy in the chilly months.
But it's not all about staying warm – camping in winter means you need to think about how to keep your equipment powered up with less sunlight hours. There's lots to think about when packing your vehicle for winter camping!
Take a look at our top recommendations for winter camping:
Staying Warm:
Caravan Heaters:
A caravan heater is a must-have appliance if you want to keep your caravan cosy when the mercury drops.
There are lots of options depending on your existing power set-up, whether that's diesel, LPG or battery. The best advice is to run your heater through a totally independent power source so you don't need to worry about draining power from something else so you can have a comfortable night's sleep.
For a gas heater, check out the Truma Gas Heater Vario, the highest rated recreational gas heater on the market. It's powered by LPG gas and lit by a 12-Volt ignition, plus it boasts a super lightweight design.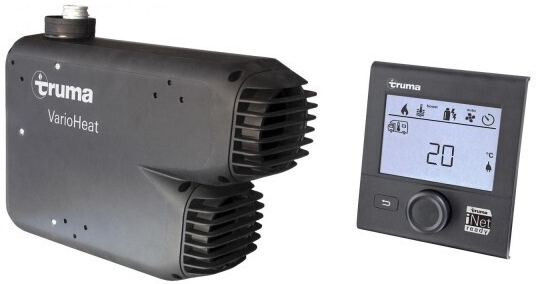 For a diesel option, There are a few players on the market. The Webasto Diesel Heater is a 2kW diesel fired air top heater. It's exceptionally economical in fuel and power consumption, and is virtually noiseless. It also comes in a model with ducting and a digital controller.
For a cheaper but just as reliable brand, check out the Belief 12V 2.2kW Diesel Air Heater. Equipped with a comprehensive installation guide and a 2-year warranty, it serves as an excellent choice for staying warm throughout the winter season.
For a higher end brand check out the Eberspacher Airtronic AS3 Diesel Air Heater. Eberspacher is known for its global climate control and has been a trusted brand since 1865. It does come with a higher price tag however with its low fuel and power consumption you will be happy you invested!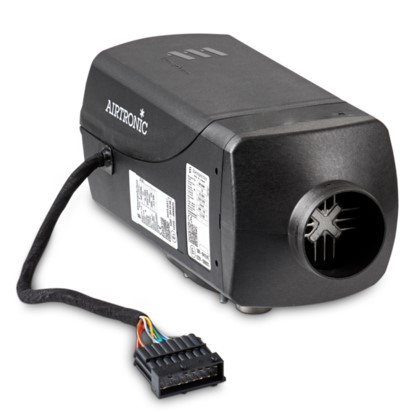 Caravan Hot Water Systems:
If there's a single thing that will make your winter camping trips more comfortable - it's hot water. Forget washing up in cold water, with hot water on tap, you can keep your hands warm and your dishes clean. And do we even need to mention hot showers?
That's why, in our humble opinion, a caravan hot water system is a non-negotiable.
There are lots of caravan hot water systems to choose from. Our hot tip is to look for a system that heats your water instantly - that way you can jump in the shower immediately after someone else without waiting for the water to heat up!
Check out the Truma Ultra Rapid Gas Water Heater or the gas/electric version. Another great option is the Camec Digital Instantaneous Hot Water Heater, which provides an instant and continuous supply of hot water at your selected temperature - simply use the remote digital display.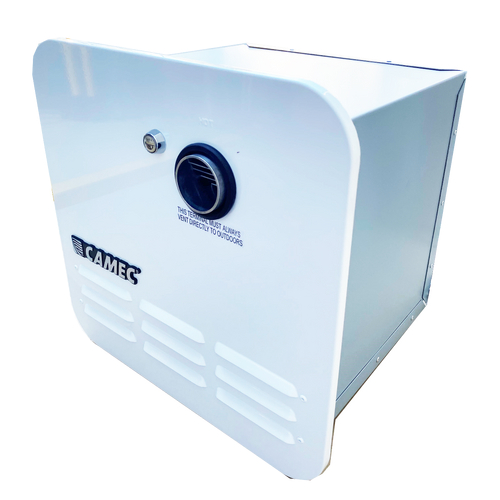 For a hot water and heater all in one combination the Dieselheat Hydronic Diesel Hot Water System Paired with the Ebaspacher Furnace gives you the ability provide hot water and warm air from the one unit.
Pro Tip: Save space and buy an all-in-one caravan hot water system and heater combo!
Camping Hot Water & Showers:
If you don't want to invest in a full caravan hot water system, look at camping solar showers or portable showers for your winter camping trip.
Solar and portable camping showers mean you can still enjoy a hot shower without the fuss of installing a hot water system. For example, the Gasmate WaterTech Portable Hot Water system only requires a LPG bottle, 12V DC power source and 2 'D' cell batteries to run. You can heat up to 3 litres per minute with adjustable water flow and temperature.
Another budget-friendly option is the Bushranger Portable Gas Hot Water Shower. This is ideal when water is limited, as it is designed to use only 6 litres of water per minute without compromising shower head pressure.
Shower & Change Tents:
Outdoor showers are beautiful when the sun's out, but we'll admit it can be chilly during the winter months. A shower and change tent has you covered - literally! It's also a great way to provide some extra privacy.
Popular products in our range include the NOMAD Shower Tent Awning with a Roof and the Explore Planet Earth Deluxe Speedy Change Shelter. Both are incredibly quick and easy to set up.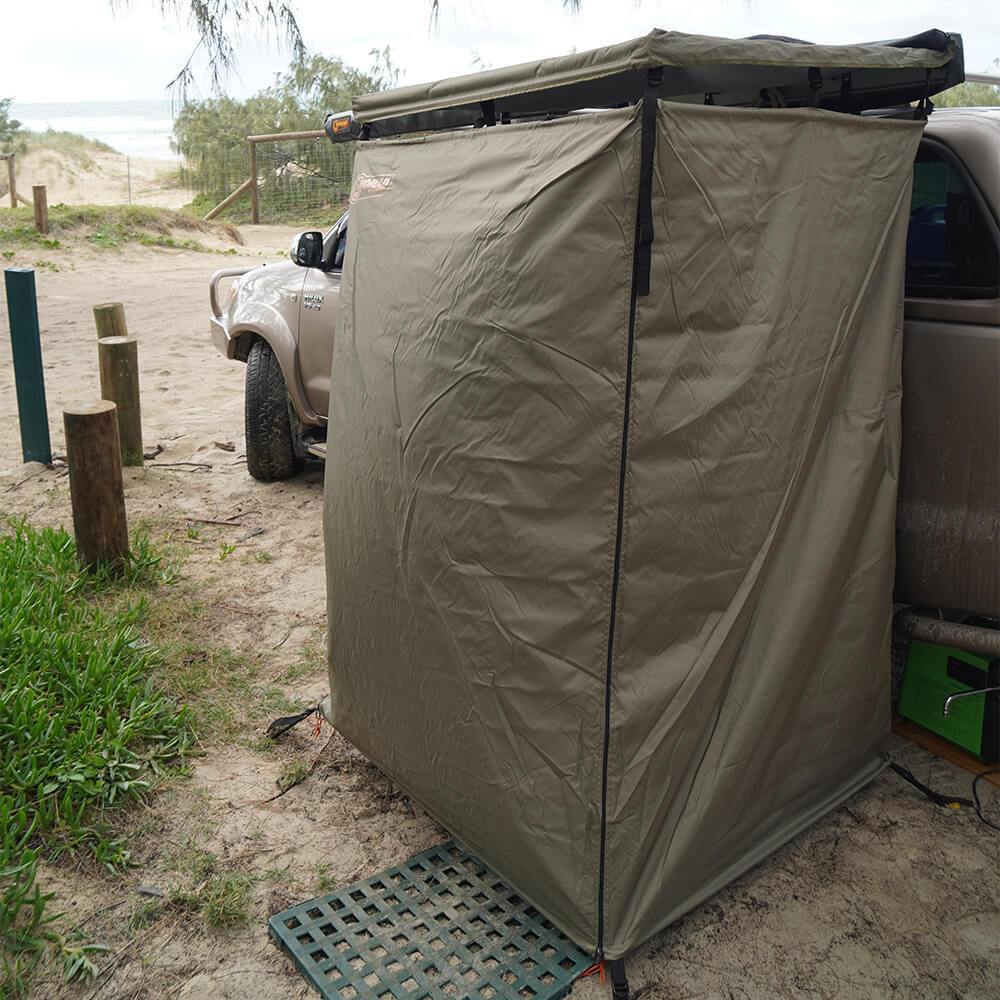 Of course, if you want to go deluxe, the Weisshorn Double Shower and Change Room Tent is the perfect solution. Fancy features include extra headroom and a storage pocket for your toiletries.
Camping Mats:
Winter camping comes with its fair share of bad weather, and the last thing you want is to traipse mud and debris into your caravan, tent or awning.
That's where camping mats come in very handy. Some floor mats are designed with an open style weave to let the dirt and sand fall through. Plus, they are more comfortable under foot than the cold ground.
Remember - heat leaves your body from your head, hands and feet, so having a quality floor mat under your set-up is a proven way to keep warm.
Our customers love CGear Matting, which comes in a range of sizes. It's lightweight and extremely durable, while being easy to set up and pack away. The CGear Multimat is designed with rip stop technology so that it won't tear or fray, even if cut.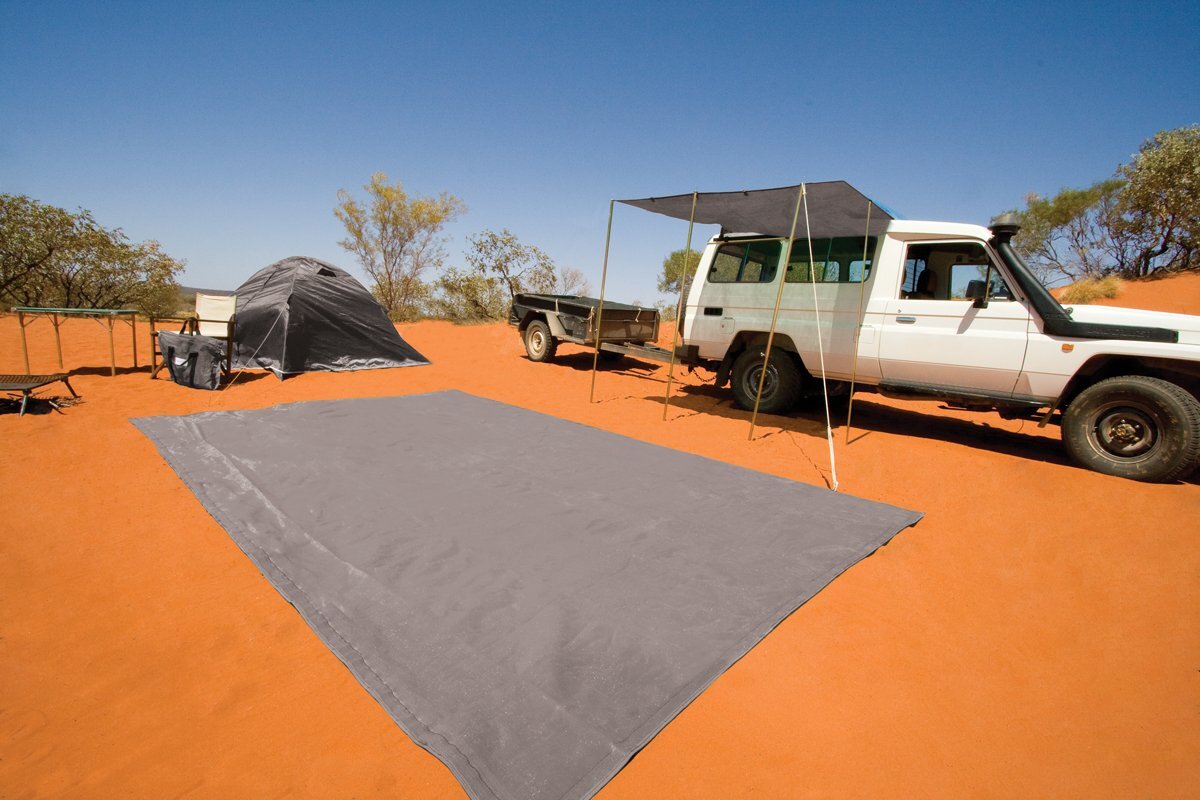 For a budget-friendly option, check out Camec Matting in a range of sizes to fit your space.
Cooking Appliances & Accessories:
Camping Stoves, Grills & Ovens:
There's nothing like coming back to your campsite for a hot meal after a day exploring in winter. A camping stove will make it easy to cook your family's favourite camping dinners, so tummies are full and warm.
Check out the top rated brands like Dometic and Devanti. Dometic offers a range of cooking stoves, including a Portable Gas Stove with 2 plates for added cooking options, and a Gas Stove with Oven.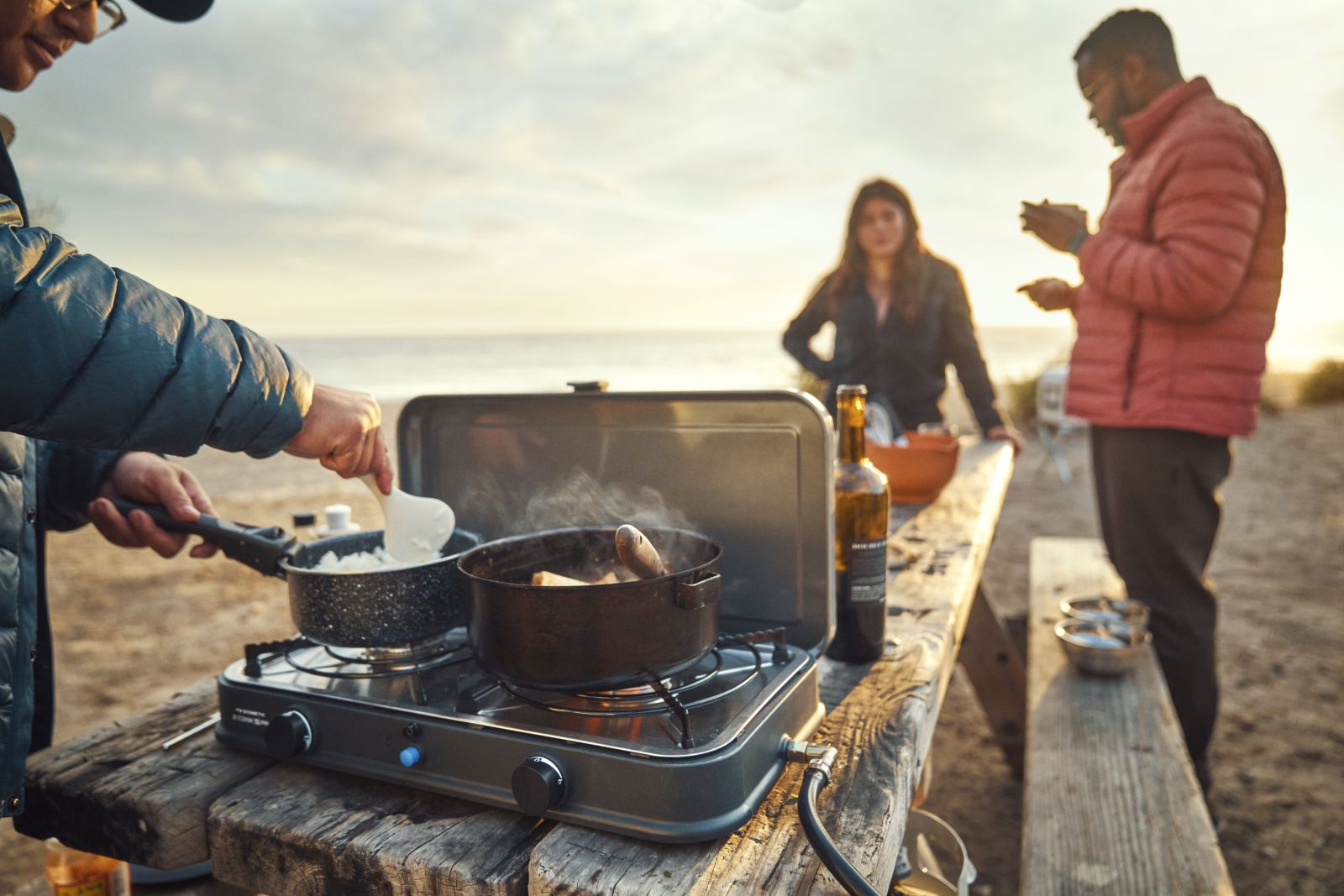 For an electric option, try the Westinghouse Twin Induction Cooktop. This portable cooktop brings your home kitchen to the campsite. With the ceramic induction cooktops it makes it safe to use around your children and eliminates the need for gas. Simply bring your pots and pans from home and your ready to cook up a home cooked meal! They do require 240V power although they can be connected to any 200W + inverter and battery system.
Cooking Accessories:
Don't hit the road without the cooking utensils and cookware you need to make life easy while camping. Frying pans, pots, grills, hot plates, camp ovens… there are lots of cooking accessories to make camp mealtimes a breeze.
Aussie Traveller offers a huge range of cast iron quality cookware that will make every camp chef happy. There's nothing like cooking over a campfire in winter, which is why you need the Cast Iron Tripod and Cast Iron Frypan.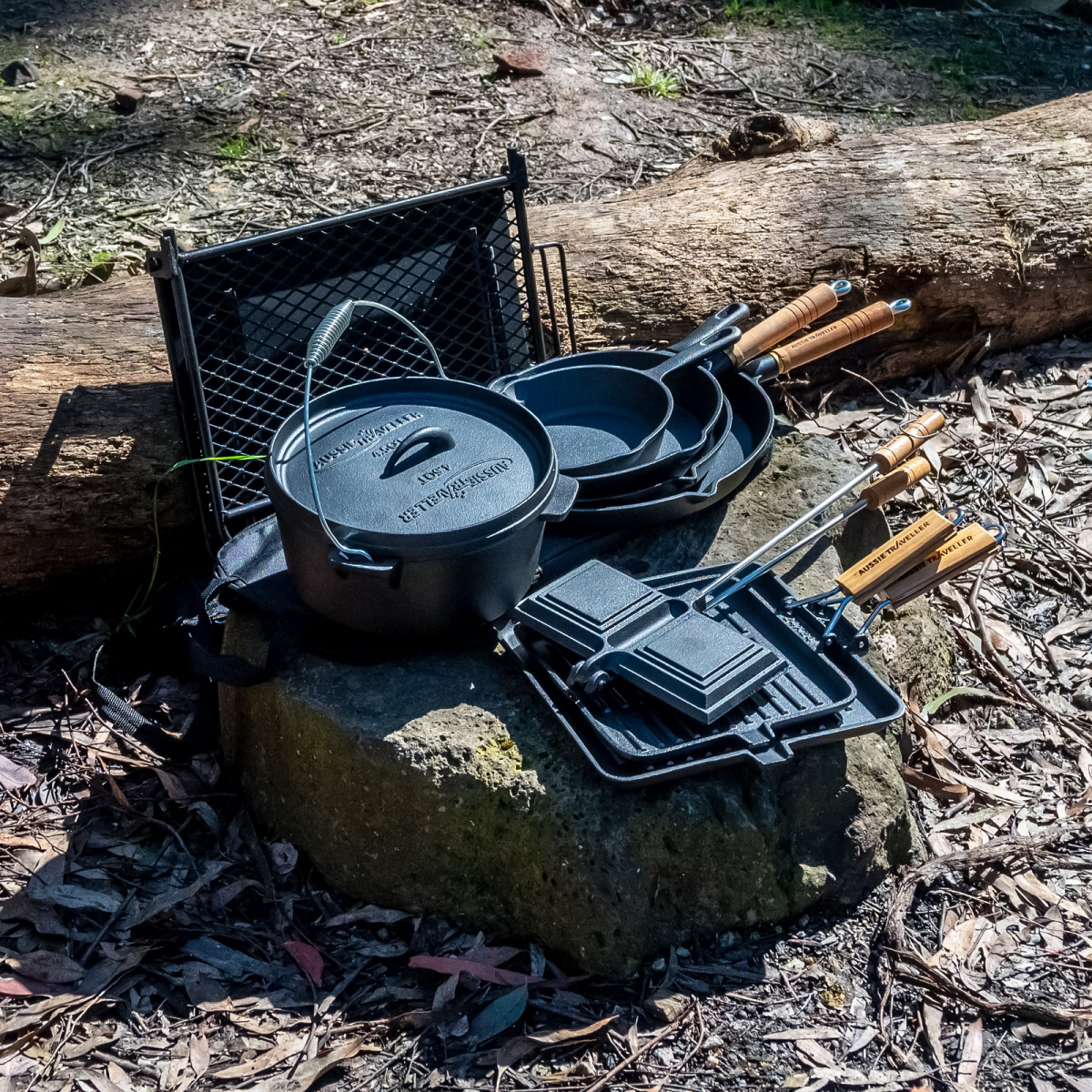 Thinking of cooking for a large group of people? Pick up the Aussie Traveller Cast Iron 3 Burner BBQ Plate, perfect for cooking up a storm over the campfire. And when it comes to winter brekkies, a steaming hot jaffle is a winner. Choose a single or double jaffle iron from Aussie Traveller's Cast Iron range.
Camping BBQ's & Fire Pits:
Can you even call it winter camping without a fire pit and camping BBQ? The great thing is it doesn't need to be a big camping BBQ to keep your belly happy. The Box Braai BBQ Grill by Front Runner is a compact grill that folds down to just 1.5 inches (38mm) thick. You can also get the BBQ Grill and Wolf Pack Pro combo kit for easy packing.
Want to cook up your dinner over hot coals? The Braai BBQ Grate is an ingenious stainless steel cooking grate that hooks over your spare wheel and takes up virtually no space.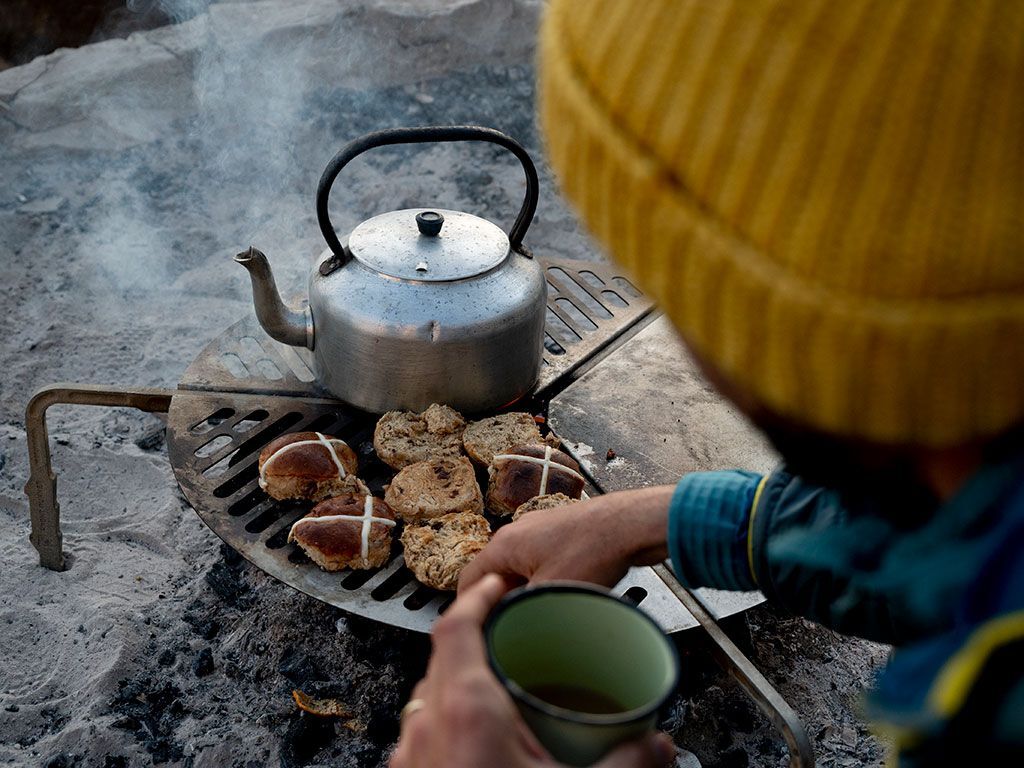 Tumbler & Thermal Drinkware:
There's nothing like sipping a hot mug of tea, coffee or cocoa when you're out adventuring. That's why a thermal mug is the one winter camping accessory you will use every day without fail. The Dometic Thermal Drinkware range offers something for everyone: thermo tumblers, thermo bottles, thermo mugs, wine tumblers, beverage coolers and much more!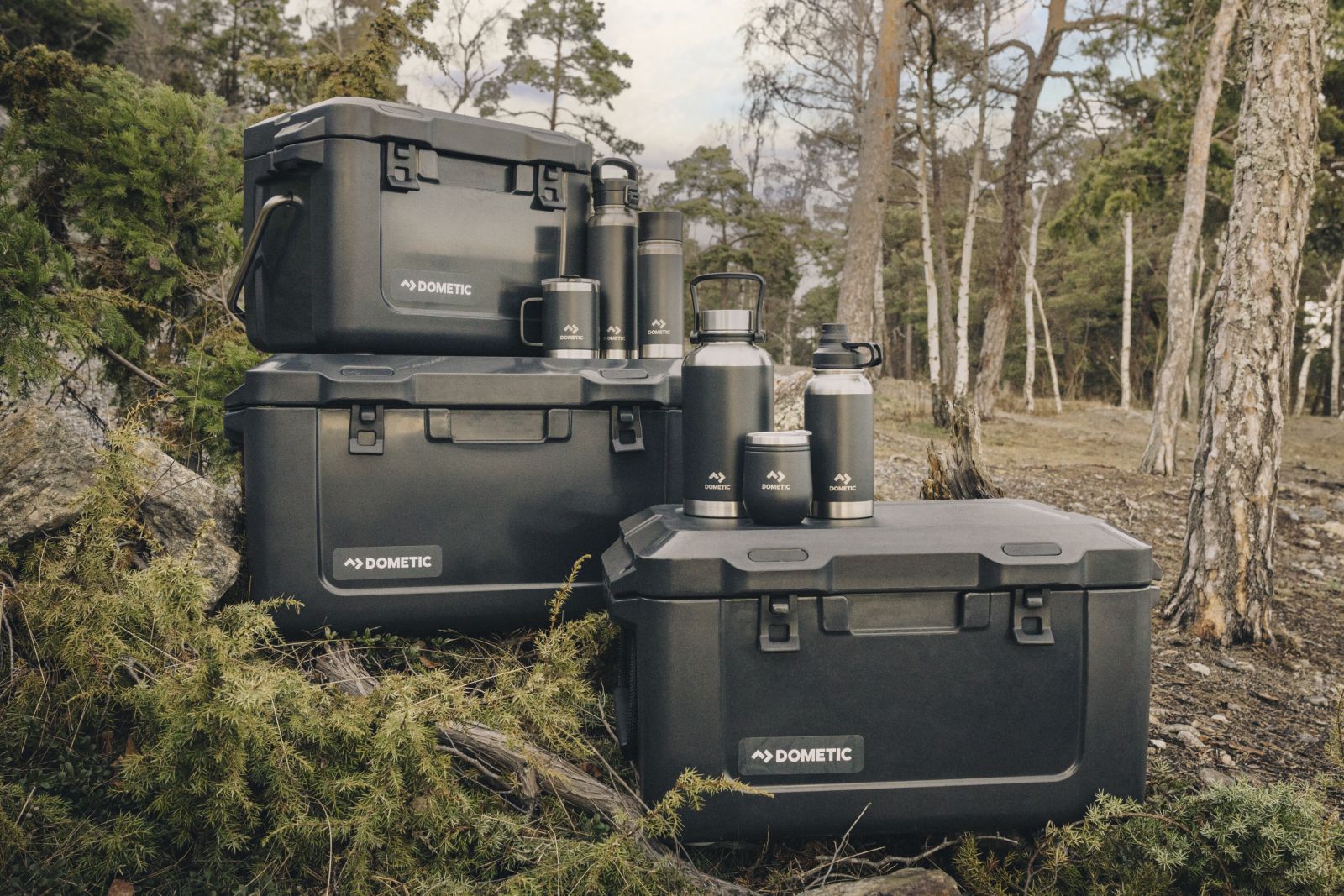 Sleeping:
Camping Tent:
You could spend some time looking for the best camping tent for your winter adventure, but at the end of the day you want something that is high-quality and super insulated to ensure you stay warm and dry.
We highly recommend Dometic's Inflatable Tents - especially for family trips. These tents have literally everything you could want in a shelter, and many things you will never have considered! They are insanely easy to set up and come in lots of spacious designs – but you will pay a premium.
To sleep off the ground, a rooftop tent is a popular option. Front Runner offers incredible rooftop tents that mount to the top of your Front Runner Roof Rack for a quick, convenient, and comfortable shelter for two people.
Camping Swags & Mattresses:
If you're after a cosier shelter than a tent, a swag is an ideal option. These portable camping shelters, usually made of canvas, are smaller than a tent and typically come with a foam mattress.
Dometic have newly released the ultimate inflatable swag in two sizes the Pico Single and Pico Double. Manufactured with technical cotton these swags are designed to control the inside temperature and keep the nasty weather out. The come with an integrated inflatable mattress, eliminating the need to carry bulky foam bedding making it a great option for hiking, motorbike riding and camping.
For a middle-of-the-range swag, the Weisshorn Double Swag will tick the boxes. It comes with a 7cm mattress, tear-resistant waterproofing, and durable aluminium poles. Because it covers your whole body, it's the perfect winter camping choice. Think of it as an oversized, covered sleeping bag.
Alternatively, get a high-quality camping mattress for a good night's sleep. Self-inflating mattresses, like the Explore Planet Earth Maximus Duo, mean you don't need to worry about the hassle of inflating.

Camping Stretcher Bed:
The ground can get mighty cold in winter, which is why a camping stretcher bed is a great investment. Plus, they're super comfortable too!
Our favourite is the Dometic Dream XL Stretcher Bed, which offers an extra-wide and sturdy off-ground bed.
Sleeping Bag:
For cold weather camping, a quality sleeping bag is essential. You need something that will keep you warm throughout the cold nights, without weighing you down.
Ideally, you want a sleeping bag that can keep you warm in conditions down to minus 20 degrees.
The Weisshorn Double Winter Sleeping Bag is a great pick for couples. Made with a 190T polyester ripstop outer layer, a 190T polyester pongee inner layer and filled with 300g/m² hollow fibre filling, this sleeping bag could outperform your much-loved quilt at home. Even if the Celsius drops to minus 10 degrees, you won't need to wrap up in thermal clothing too.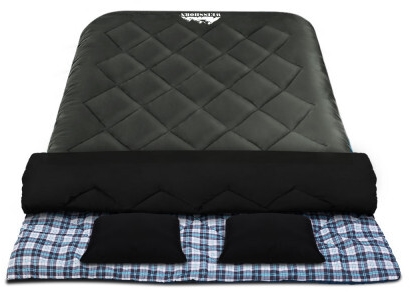 For a single option, the Weisshorn Single Thermal Sleeping Bag ticks all the boxes. Or go lightweight with the Explore Planet Earth Travel X Pro 5. The tapered shape gives you more warmth around your legs while a contoured hood helps you snuggle down on chilly nights. While not as lightweight as the Travel X Pro 5, the Explore Planet Earth Comas also feature the tapered design with a hood - perfect for families.
Powering Your Devices:
It is important to consider how you are going to power your devices during your winter camping trips. Remember there is less sun during winter so if you're using a solar panel setup, you'll want to ensure firstly you have a high quality solar panel and secondly you have a lithium battery that charges fast and efficiently. An AGM battery takes much longer to charge and you may not have enough sunlight to fully recharge it during winter.
Lithium Batteries:
Winter camping means you need high performance batteries that will keep your gear powered up even when the temperature drops.
A lithium battery is a great option. Not only are they half the weight and size of an AGM battery – they promise higher efficiency and better life cycles too.
Enerdrive Lithium Caravan Batteries are extremely popular, like the new Enerdrive Generation 2 (G2) B-TEC 200Ah, which is designed and intended for use in deep cycle applications where a single battery needs to meet the amp hour capacity. Best of all, these batteries now come with a 5 year warranty!
Don't risk a flat battery on your camping trip. The Enerdrive ePower B-TEC 200Ah Plus Charger Pack comes with a charger for DC2DC and AC.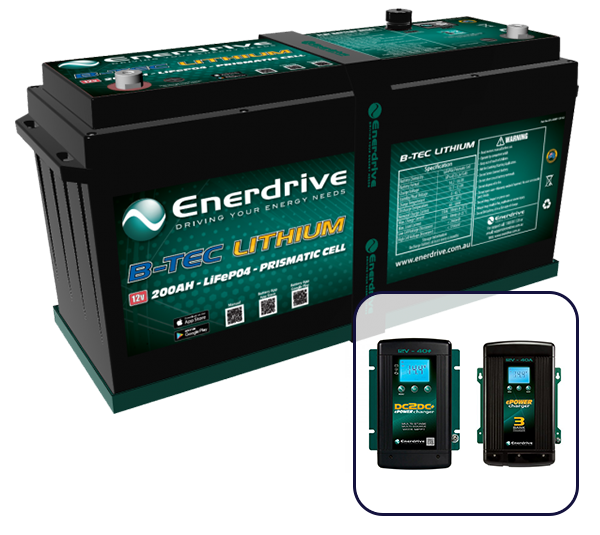 Or don't leave anything to chance with the Enerdrive Ultimate Off Grid 4x4 Bundle - it comes with the battery, AC battery charger, DC battery charger, battery monitor, and pure sine wave inverter.
Portable Lithium Power Stations:
A portable camping power station is the ideal solution to keep your essentials running, no matter what.
EcoFlow Power Stations come in various sizes to meet your camping needs. Plus you can grab a bundle with solar panels if you need the full set. The EcoFlow River fits many types of ports you need to charge all your devices with capacity to power up to 10 devices at the same time.
Goal Zero is a well-known brand for power stations and has literally every size you could want - from the Venture 30 Power Bank up to the popular Goal Zero Yeti 500X with Solar Panels.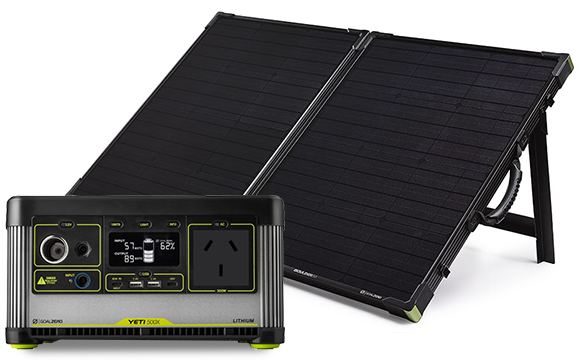 Solar Panels:
Okay, winter can come with some pretty bad weather but you'll be surprised how much solar you can capture with the right portable solar panels!
Perhaps the best option is a camping solar blanket, as you can move it around to catch the sun throughout the day.
Check out the Baintuff 180W Solar Blanket which weighs just over 5kg. Plus, it's been designed to produce solar power even in cloudy conditions. It comes with a solar regulator and is wired with a new Plug and Play Anderson connection.
For a budget-friendly option, the Drivetech 4x4 200W Solar Blanket is a no-fuss lightweight blanket designed for camping and 4WD off-roading.
For something more powerful, the EcoFlow 400W Folding Solar Panel is a top pick. With an input of 400W, it's one of the most powerful foldable solar panels on the market and still only weighs 12.5kg.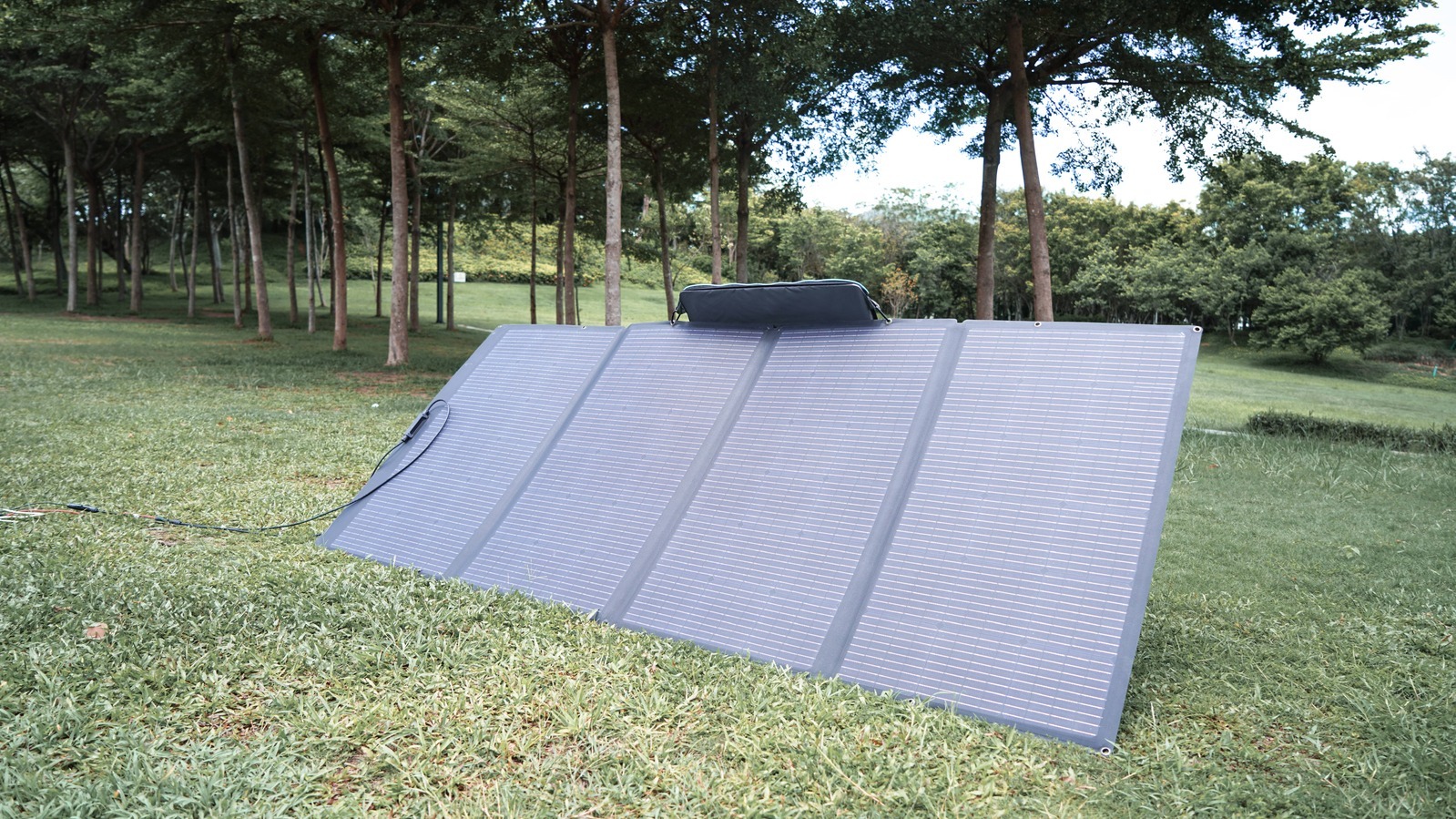 Alternatively, the EcoFlow 160W Solar Blanket is designed to produce maximum power any time of day when paired with an EcoFlow power station and delivers improved performance in cold and cloudy environments.
Now you have the lowdown on the best winter camping gear to keep you cosy, comfortable and powered up on your next trip!
Have a question? Give one of our friendly product experts a call on 1300 400 122!
DISCLAIMER* Please note, this advice is general in nature and we strongly recommend consulting the product manual and where relevant, a professional installer.
---
Leave a comment