---
REVOLUTIONARY SOLAR GRILL
The GoSun Grill is a solar cooker that lets you cook for the whole family or a group of friends, being able to cook for up to 8 people at once. Its portable design will have you set up in seconds, letting you cook in your favourite location, including the backyard, beachside, riverside, music festivals, picnics in the park or the kids sport days; anywhere that you would like hot, fresh, delicious meals.
The GoSun Grill lets you bake, boil or steam, and yes you can even melt cheese! The GoSun Grill is a fuel free cooking unit, using just the sun to cook your food, even on those cloudy or cold days. There is nothing to ignite, re-fill or replace, just as long as you have the sun. Because of this, the GoSun solar cooker range including the Grill is safe to take to national parks, and they can be used in fire danger periods as they do not pose a fire danger risk.
When it comes to cooking with the GoSun you really are only limited by your imagination. Cook the meals you love or try something new to share. You can cook, seafood, meat, veggies, soups, bread, cakes, pizza and pastries. Cooking a variety of foods is made easy with the inclusion of two deep pans along with steam and drip trays so you can cook multiple dishes at once. The GoSun Grill now comes with the pre-installed Turbo Kit, so you can cook up to 40% faster. The Turbo kit includes extended arm latches which will increase the wingspan of the Grills reflectors allowing you to bring in more sun as well as the heat bank removal kit which is designed to reduce your thermal load.
The GoSun Grill is designed to be pre-heated before use, similarly to your oven in a traditional kitchen. With the turbo kit installed, you can now pre-heat your GoSun Grill to #6 on the temperature gauge (compared to the previous #3). This will allow a greater amount of heat to build up so that your meals can be ready much faster than before. Once your food it cooked, if you are not yet ready to eat, simply close up the reflectors and leave the tube closed to keep your food hot until you are ready to enjoy your delicious meal.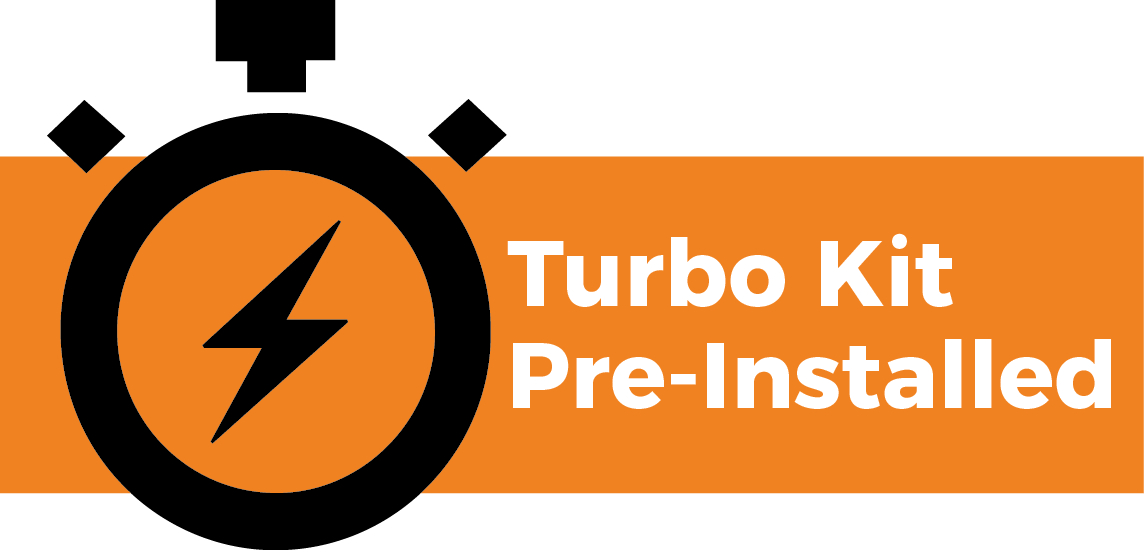 Specifications:
Dry Weight: 13.6kg

Total Oven Volume: 7.3L

Cooking Pans: Stainless Steel, Qty. 2 Pans, Total Volume 3.2L, Each Pan Dimensions: 25cm length, 11.4cm width, 7.6cm height

Oven Opening Diameter (ID): 13.5cm

Closed Grill Dimensions: 64cm length, 32cm height , 28cm width

Open Grill Dimensions: 64cm length, 32cm height, 47cm width

Estimated Power Output: 250 Watts in full sunlight

Maximum Temperature: 232°C

Working Temperature: 121°C - 218°C
Go Sun Grill

By:

Mick Parker

on 15 September 2018

The best thing I have ever bought that isn't a musical instrument. Great service as well.




(5)
Go Sun Grill

By:

Mick Parker

on 22 August 2018

The solar cooker is the best purchase I've ever made. The smell and taste of the food cooked in it is amazing. Beans and lentils which take a lot of cooking and cost with gas and electricity cost only sunshine with the go sun grill. A planet saver. Service from Caravan RV Camping has been very good and helpful.




(5)
Gosun grill

By:

Mick Parker

on 14 December 2017

One of the best things I've ever bought in my life.




(5)
Gosun grill

By:

Mick Parker

on 14 December 2017

One of the best things I've ever bought in my life.




(5)
Ask a Question or Submit an Answer to this Product
---
Q: How does the GoSun grill compare to the GoSun Sport?
A: In regards to size, you can prepare up to 4x more food in the GoSun Grill than the GoSun Sport, though the GoSun Grill is heavier in weight and because it requires pre-heating before use, it is not as fast as the GoSun Sport.
---
You May Also Like
---
Others Also Bought
---
More From This Category