When you're travelling off-grid, solar panels are the one thing that can help keep you connected to your home comforts. Flexible solar panels are a popular choice, but are they the best fit for you?
To help you decide, we look at how flexible solar panels are used, and their pros and cons.
What Are Flexible Solar Panels?
What makes flexible solar panels different from other panels is how they bend. While other panels are rigid in structure, flexible solar panels are panels that can bend to around 30 degrees.
This makes them best suited to caravans, campervans and RVs with a curved roof. They are also a good fit for yachts, if that's the way you travel! In fact, Italian-made Solbian panels are marine grade and are tested on racing yachts.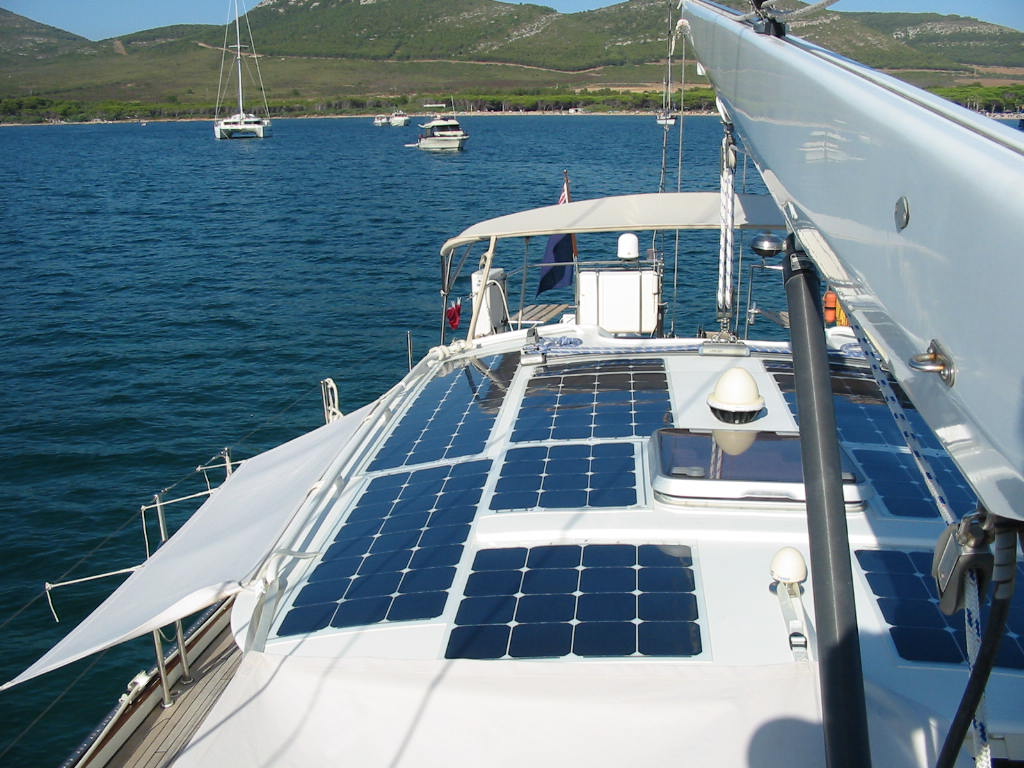 Pros of Flexible Solar Panels:
Flexible Solar Panels Are Lightweight
Unlike other panels, flexible solar panels don't have heavy, rigid mounting frames or glass, which makes them extremely lightweight. Many flexible solar panels weigh very little and can be as thin as 2mm, like those made by Sunman eArc and Solbian. Sunman panels weigh as little as 3kg for a 175w frameless panel.
Flexible Solar Panels Are Durable
Don't be fooled by their lightweight design, flexible solar panels are built tough. Sunman solar panels are glass fibre-reinforced similar to aircraft windows, which means they are rated 2400 pascals for wind and 2400 pascals for load. In fact, these panels are tough enough to be approved by the Clean Energy Council for residential use!
Flexible Solar Panels Can Contour To Fit Different Surfaces
The way flexible solar panels can contour means they are perfect for marine, RV, and caravan installation, where the roof is not perfectly linear. Depending on the brand, you can buy flexible solar panels in different shapes and sizes (such as square or long) to fit your space.
Flexible Solar Panels Are Highly Versatile
Because they are able to contour shape, they are highly versatile solar panels. You can use them on a range of different surfaces to make sure you capture the maximum solar energy for your devices. Solbian and Sunman eArc panels are also waterproof, making them ideal for lots of conditions as you travel. You can also install multiple panels on your roof for maximum solar energy.
Flexible Solar Panels Are Easy To Mount and De-install
The installation of flexible solar panels is extremely easy. Most panels are simply taped or stuck to a surface using an adhesive or double-sided tape (usually included in your kit). So, there's no need to drill holes into your vehicle to mount your flexible solar panels.
For example, Sunman eArc panels come with a roll of very high bond double sided adhesive tape and polycarbonate strips. If you install using the adhesive tape, you get a low profile and secure bond on smooth surfaces with no bumps or dips. Simply peel and stick.
Cons of Flexible Solar Panels
Flexible Solar Panels Are Only Attached With Tape
While the ease of installation is an advantage, the fact that flexible solar panels are only attached with adhesive or double-sided tape means they aren't as well fixed as other panels. Alternatively, you can secure the panel using bolts or screws through eyelets in the panel.
Flexible Solar Panels Can Be Damaged By Impact
No solar panels are damage proof, but some flexible solar panels are more prone to damage by impact. For example, if there's a hail storm or somebody accidentally steps on the panels, the cells can suffer damage because there's no glass to protect them.
That said, there are some flexible solar panels that feature tough designs which can withstand impact. The Sunman eArc panels are also tough - they have been hail tested with ice stones of 35mm diameter and 200g mass at 39.5m per sec​.
The except of this rule is the Solbain range, which have the unique advantage that they can be walked on!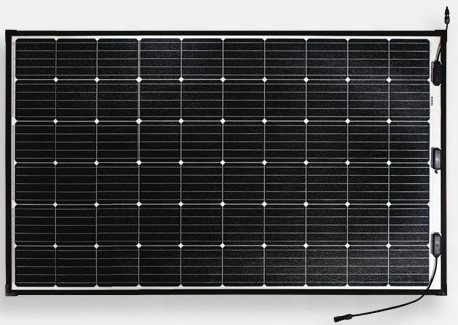 Flexible Solar Panels Can Get Scratched Easily
Another problem with flexible solar panels is how easily they can be scratched. It all comes down to how they do not use tempered glass or aluminium frames. Low hanging branches may be all it takes to scratch the solar cells through the laminate.
Our Verdict
Are flexible solar panels right for you? It depends what you want to use them for. If you have a curved roof or want to use solar on a boat, they provide exceptional performance with all the benefits of ultra-lightweight design and versatility. But there are drawbacks, with the biggest being that they can damage easily. Our tip? Buy a high-quality brand, like Sunman eArc, Solraiser or Solbian, who have innovated to overcome weaknesses with brilliant tough designs.
Compare our range of flexible solar panels by top brands in our online store.
DISCLAIMER* Please note, this advice is general in nature and we strongly recommend consulting the product manual and where relevant, a professional installer.
---
Leave a comment